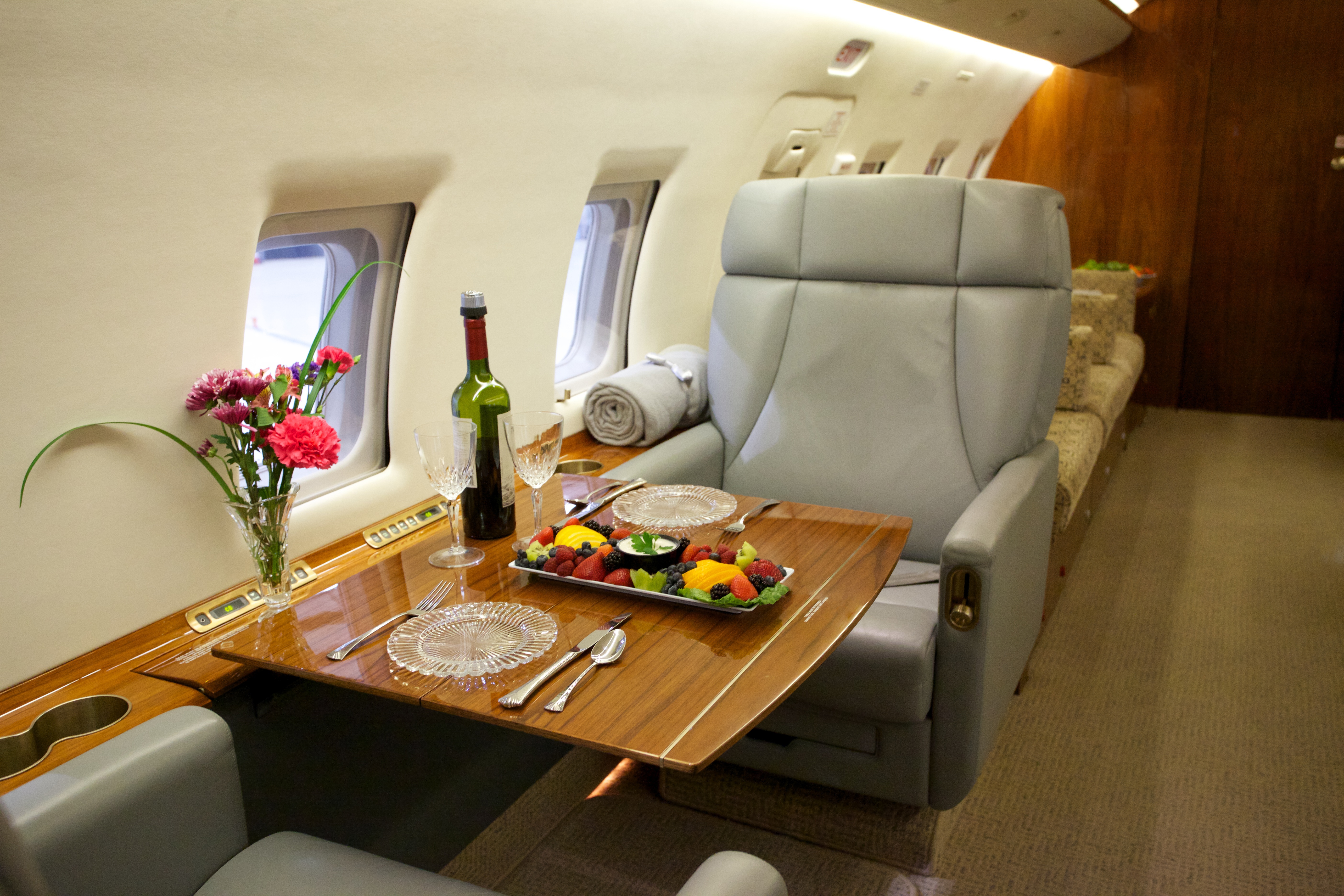 Seasoned travelers know there's no beating the luxury of a private plane charter. Cirrus Aviation's full suite of in-flight amenities create the ultimate travel experience for both business and leisure passengers.
A Private Plane Charter Built on Luxury
The Challenger 604, the largest and grandest jet in the Cirrus Aviation fleet, boasts:
Comfortable seating for up to 12 passengers

An in-flight hostess to serve meals and make sure every request is accommodated

A full galley kitchen (to keep dinners warm and champagne cold)

A conference table with chairs

Four comfortable guest beds

Two LCD monitors

Wi-Fi access and USB outlets

A large bathroom
Cirrus Aviation goes the extra mile for guests by accommodating special requests, which may include:
A five-star, catered dinner from a premier restaurant

Premium or rare vintage wines

Staging a party or special event for various occasions

Any other "creature comforts" desired, from cashmere blankets to a steady delivery of specialty cocktails
As if all this wasn't enough, Cirrus Aviation is a pet-friendly flight provider. Dogs, cats and most other pets are welcome aboard private plane charters.
Additional Amenities
Other perks of private jet travel worth noting include:
The ability to make your own flight schedule, departing and arriving exactly when it's convenient

The efficiency of flying into a private terminal (or fixed-base operator) instead of a congested commercial airport

Freedom from common airport lines, especially at the ticket counter, security and baggage check areas
For more information on all the amenities that come with each aircraft or to book a private plane charter, contact Cirrus Aviation at 702-472-9714.