With 10 million self-driving cars expected on roadways by the year 2020, it's not the biggest stretch to imagine the world's first flying taxi.
That stretch - once viewed as being at least 10 years away - just got one step closer now that Dubai has announced airborne taxis will be available to whisk passengers around its congested city this July.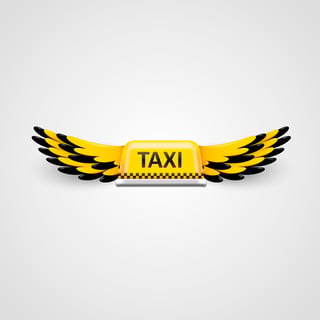 If you're accustomed to booking a private Las Vegas jet charter through Cirrus Aviation, the concept of flight probably captured your imagination – and held it there – a long time ago. But the rest of the world is still catching its breath; half incredulous, half skeptical that one of the most expensive and elite cities in the world might be the first to accomplish this milestone. If Dubai officials look carefully in the rearview mirror, they will see plenty of competition behind them.
Flying taxis could relieve congestion
The BBC reports that passengers in Dubai will use a touchscreen to select a destination before the Ehang 184 taxi shows up, just as a taxi (or ridesharing service) on the ground would. The autonomous electric drone can accommodate individual passengers who weigh up to 220 pounds. The flying taxis will be "auto-piloted" by a command center, with no controls inside the craft. On a single charge, the drone will be able to travel 31 miles.
Dubai officials are no doubt counting on the Ehang 184 to relieve congestion in city streets. With more than 2 million residents, Dubai is the largest of seven principalities in the Persian Gulf nation of the United Arab Emirates. The population has more than tripled since 1995 as Dubai's reputation as a business and entertainment mecca continues to grow - and as more Cirrus Aviation travelers book a private Las Vegas jet charter to get there.
Dubai officials report some tweaks were made to the Ehang after it embarked on test flights over the city's skies. But the timetable for its commercial debut still puts the flying taxi well ahead of similar breakthroughs in the United States, where attendees at the 2016 Consumer Electronics Show in Las Vegas were seen admiring the sleek Ehang 184 from a respectable distance behind a carefully constructed rope line.
The skies look crowded ahead
If it meets a self-imposed July deadline, Dubai will become the first city in the world to offer flying taxis. But other companies remain in hot pursuit, including…
Airbus. Already a leading aircraft manufacturer, Airbus is developing a driverless, flying taxi (called the Vahanas) that will debut with a pilot but then will go autonomous. Airbus hopes to have a prototype ready by the end of 2017.
Joby Aviation. The company is developing an all-electric, two-seater plane that takes off and lands vertically and can reach a top speed of 200 mph.
Terrafugia. It is developing the fittingly named Transition, which can fly and be driven on roads, as well as the TF-X, a car that flies with folding arms and rotors for vertical takeoff and landings.
Contact Cirrus Aviation for a private jet charter in Las Vegas
As for Cirrus Aviation, we'll stick to private aircraft, assisting our customers in choosing the best private jet charter in Las Vegas to suit their needs. However, we'll keep our eyes on the skies for flying taxis – both from the ground and from the clouds.