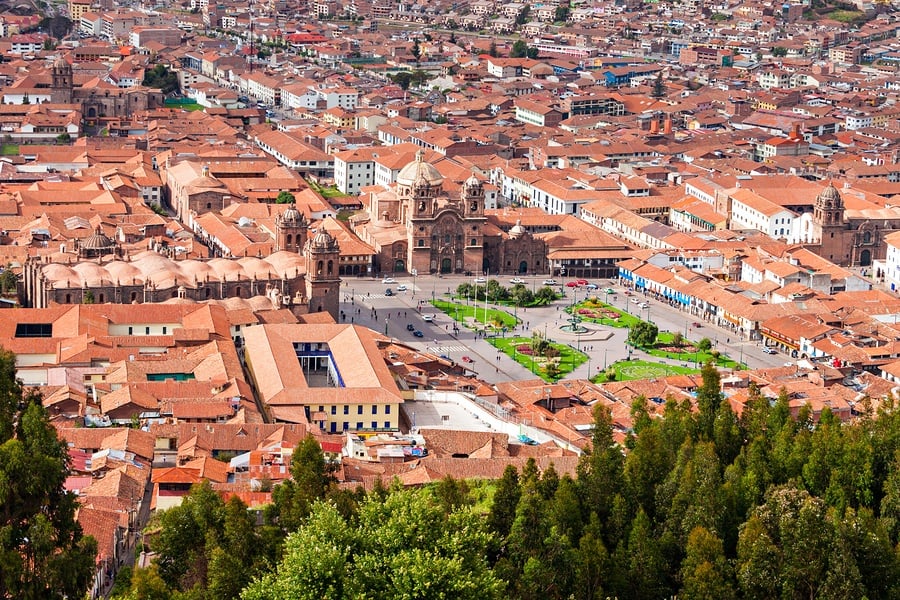 If you can interpret the words "Inti Raymi," then you're halfway to understanding what Peru's most exalted annual festival is all about. Inti means "sun" and Raymi means "celebration," so Inti Raymi is a celebration of the Sun God, one of the most highly revered figures in Inca culture. The event is fast approaching, so now's the time to book your luxury jet charter to Cusco, Peru.
Inti Raymi Celebrates the Winter Solstice
This traditional celebration was started by Pachatutec, the first Inca emperor. The Incas believe the sun stays in the same place after it rises from June 21 to June 24. This is why the festival of the Inti Raymi takes place on June 24.
More than 700 actors stage ancient Inca rituals and lavish dance performances before beginning the lively procession at Qorikancha, known as the "temple of the sun." It continues on foot to the Plaza de Armas and then up the hill to Sacsayhuaman, where more Inti Raymi rituals are performed and guests enjoy lavish banquets.
Heed These Travel Tips
More tourists travel to Cusco for Inti Raymi than any other time of the year. So make the most of the journey with these tips:
Pack sunscreen in your backpack and apply a fresh layer every hour to protect your skin.
While many vendors sell refreshments, it's advisable to bring one or two bottles of water with you.
Wear comfortable shoes, as this is a seven-hour event.
Dress in light layers and pack a sweater for cool evening temperatures.
Stay at a hotel near the event.
There are several hotels near Qorikancha, Plaza de Armas and Sacsayhuaman. Popular accommodations include:
Casa Andina Premium Cusco – located just 88 yards from Qorikancha and serves breakfast, lunch and dinner with drinks available at the bar.
Belmond Hotel Monasterio – located 0.1 miles from Plaza de Armas and provides a complimentary breakfast buffet 5:00-10:30 a.m. each morning with room service available 24 hours a day.
Palacio Manco Capac by Ananay Hotels – located 0.5 miles from Sacsayhuaman and has a restaurant/bar/lounge on site with room service available 24 hours a day.
Don't Wait to Book Your Luxury Jet Charter
Travelers rave about this annual festival, which attracts thousands of attendees each year. Contact Cirrus Aviation today at 702-472-9714 to book your luxury jet charter and get ready for an experience unlike any other!