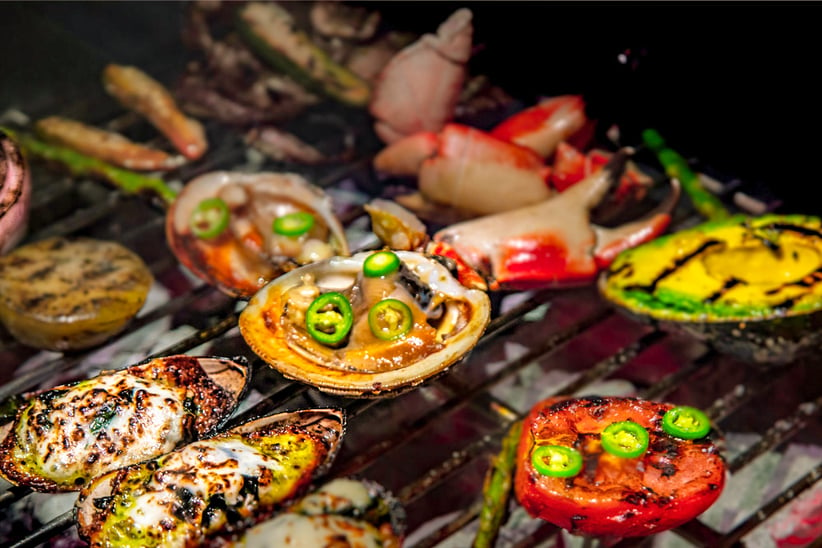 Photo: Bite of Mexico
The draw of incredible food is a great excuse for booking a private jet to some of the most exciting destinations in the world. As summer continues, round out the season with the five most compelling culinary festivals, tastings and events in North America.
Bite of Mexico
July 8-August 3
Mexico
Running nearly a month long, Bite of Mexico is a nightly chef's presentation of gastronomical kitchen techniques featuring the colorful coastal flavors of Mexico. The summer tasting is brought to you by Velas Resorts with luxury properties in Cabo San Lucas, Riviera Maya, Riviera Nayarit and Puerto Vallarta.
Taste of Chicago
July 10-14
Chicago, Illinois
Chicago is notoriously frigid during winter, but sunny and social during summer. Take advantage of the hot weather with the Taste of Chicago at Grant Park. The four-day outdoor event combines small bites from more than 80 Windy City restaurants with live concert performances. You'll also enjoy plenty to drink thanks to a pop-up CH Vodka cocktail lounge, Stella Rosa wine garden and beer from Chicago's own Goose Island Brewery.
Maine Lobster Festival
July 31-August 4
Rockland, Maine
This five-day gathering celebrates lobster and other forms of seafood in the coastal Maine community of Rockland. Enjoy carnival rides, cooking demonstrations and live music. Make sure you're around on Thursday, August 1 for the Steins and Vines beer and wine tasting featuring local Maine producers. The aptly titled Big Parade is Saturday, August 3, and the weekend wraps up with the Great International Lobster Crate Race, in which competitors race across wooden crates while trying to avoid falling in the water.
Boston Seafood Festival
August 4
Boston, Massachusetts
The historic Boston Fish Pier hosts this all-day extravaganza of local seafood. Now in its eighth year, the Boston Seafood Festival includes chef demonstrations, food vendors, kids activities and live entertainment by the harbor. Upgrade your ticket and enjoy a Lobster Bake that also includes mussels, clam chowder oysterettes, cornbread and more. The event is organized by the Boston Fisheries Foundation, an organization dedicated to sustainable, healthy and responsible seafood production.
Eat Drink SF
August 24
San Francisco, California
San Francisco's biggest annual culinary event is moving to the Midway near the Central Waterfront this year. The 21-and-over festival features wine, cocktails, and food prepared by the city's most noteworthy chefs. Choose between an afternoon or evening tasting with everything included in the ticket price. Upgrade to VIP and enjoy early entry and special access to high-end spirits, foie gras, caviar and more.

Book a flight on board a world-class private jet and attend any of these culinary events in both style and comfort. Cirrus Aviation will handle your charter and secure hotel accommodations and VIP passes as well. Just call 702-472-9714.
By Robert Kachelriess