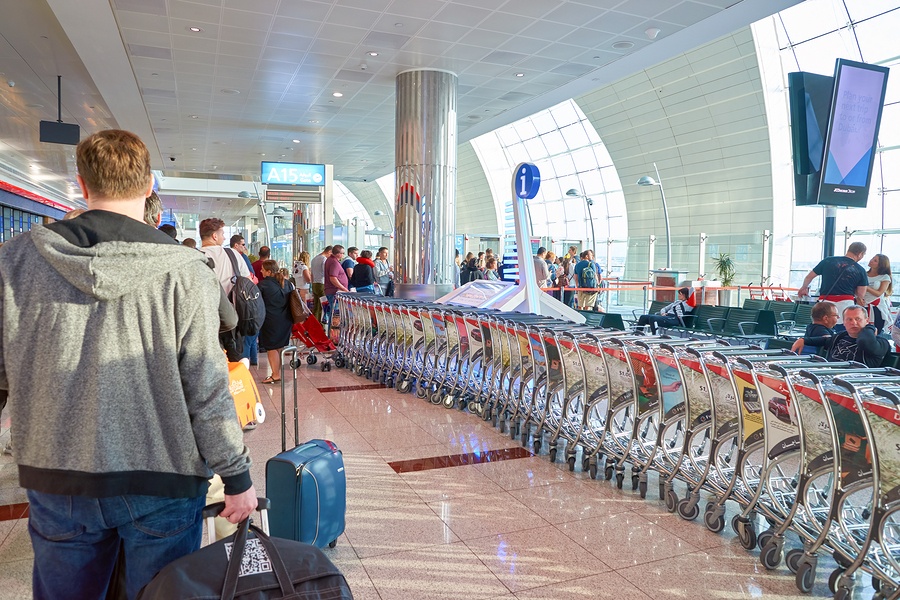 Despite some well publicized exceptions, commercial air travelers have largely reconciled themselves to added security measures since 9/11. Enhanced security equates to peace of mind once a jet is 36,000 feet up in the air.
Travelers may have to hold onto that thought tighter than their passport in a foreign country now that the Transportation Security Administration may begin scanning carry-on bags with .
Representatives from the scanner companies promise "a much faster process for passengers" at airport checkpoints. But passengers can be forgiven for feeling dubious, especially in light of previous TSA security upgrades that have snarled check-in lines, confounded anxious passengers and caused scores of travelers to miss their flights.
As the TSA and American Airlines test the new scanners at major airports this summer, people who prefer to fly by a private jet in Las Vegas can hold on to a thought of their own: Thank goodness I can bypass the entire commercial travel security system. They can take their carry-on bags directly on board their private jet, stow them and be on their way – with no exceptions.
Passengers who board a private jet in Las Vegas avert scanners
The practice of X-raying bags predates 9/11. Large CT scanners are used to scan checked bags, while carry-ons often undergo both mechanical scanning and a physical inspection.
But at some airports, the machines can be more than a decade old. Far worse, a showed that TSA officers failed to detect 95 percent of the fake weapons and explosives that undercover investigators smuggled through checkpoints. The review hardly inspired confidence among jittery air travelers, the vast majority of whom fly by commercial jet.
By contrast, the new 3-D CT scanners can produce side-by-side images of a carry-on bag, zooming in on the contents and spinning it around for a 360-degree view. The scanners are supposedly so insightful that they can detect explosives in gels, liquids and laptops.
Scanners inspire praise – and caution
For passengers, the scanners could reduce or eliminate the need for secondary bag checks – an impediment to commercial travel and another reason travelers are asked to arrive at the airport hours before their flight. In the end, productivity at key airport checkpoints could increase by as much as 50 percent, says Mark Laustra, Vice President of Analogic, one of five companies building the scanners.
"This is going to be a much faster process for passengers," he told reporters in Los Angeles, where he demonstrated a new scanner. The older machine missed a knife concealed on the back of a laptop, but the new machine spotlighted it. "It's going to make travel fun again."
The acting Chief Technology Officer of the TSA, Steve Karoly, was quick to temper these heady words of optimism, perhaps mindful that LAX was the repeated scene of protests last year as passengers waited in security lines for hours.
He said the new technology is "tremendously better," but cautioned that more testing is needed.
"It may look good, specific portions of it, but these technologies have to meet not just the technical requirements, but safety and operational requirements, ergonomics – those kinds of things."
Book your Las Vegas private jet
Until that happens, only one certainty is as clear as the view from the cockpit of a Cirrus Aviation Beechjet 400: The best way to keep travel fun is to sidestep screeners entirely by boarding a private jet in Las Vegas. Book yours today by calling Cirrus Aviation at (702) 472-9714.