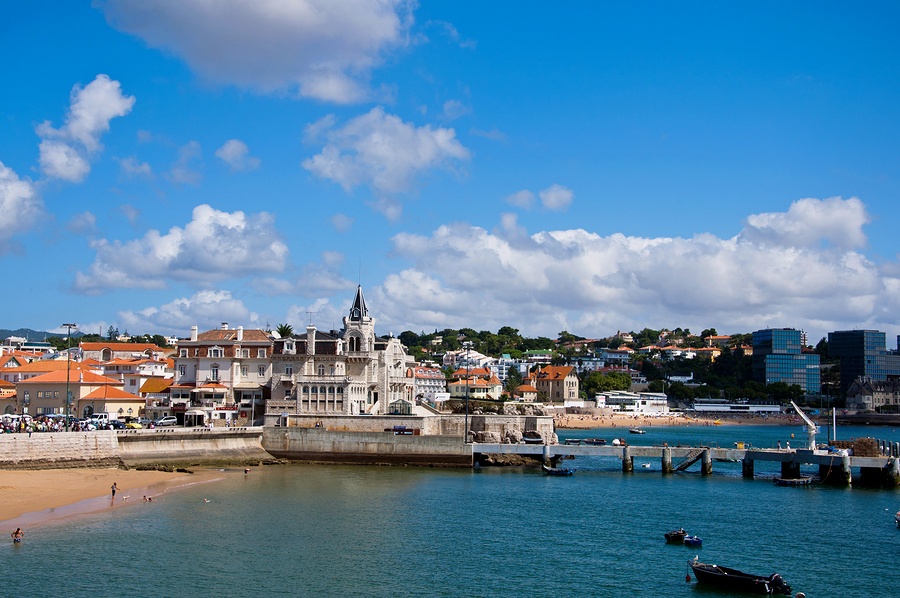 The exotic city of Faro, Portugal is striking, exciting and mysterious. As the most well-known city in Portugal's famous Algarve region, Faro is popular among sun seekers in northern Europe. However, despite its lush beauty, dramatic cliff formations and stretches of golden sand beaches, the destination remains mostly off the radar of American travelers – at least for now.
Take advantage of Faro's exotic appeal and book a private aircraft charter in Las Vegas to experience the amazing beaches, nature, shopping and festivals this lively Latin American city has to offer.
Faro's Beaches Beckon
Faro and its coastline are protected by sandpits that create shallow waters protected from the waves of the Atlantic Ocean. This makes the area ideal for safe and leisurely swimming. Faro features about 125 miles of coastline where the most alluring beaches have names that even sound exotic. Some of the best include Ilha de Faro (also known as Faro Island), Ilha Deserta (or Desert Island), Ilha da Armona, Ilha de Tavira and Vale do Lobo.
Faro's Natural Attractions Beckon
Faro sits in the center of Ria Formosa Natural Park, which is one of the country's seven natural wonders. Home to several ecosystems, the area teems with marine animals, including one of the largest populations of seahorses in the world. Exploring the natural park on foot and with binoculars in hand is the best way to spot the area's abundance of wondrous aquatic birds, including the purple swamphen, the park's official mascot, and colorful flamingos.
Faro's Shopping Districts Beckon
On your way into town, the Forum Algarve Shopping Mall will capture your attention with its open central square and the baskets, pottery and embroidery that are so ubiquitous in Portugal. Once you settle into town, the City Centre Market is the place to shop for bargains as well as a bottle or two of pale Port wine that are a specialty of the region. For an abundance of fresh produce, cold meats, cheese, fresh fruits and vegetables, check out the open-air Mercado Municipal on Largo Dr. Francisco Sa Carneiro.
Faro's Festivals Beckon
Like many Latin countries, the residents in Portugal are deeply proud of their traditions - and eager to share them with visitors during festivals that take place nearly every month of the year. In August, the main event is the Ria Formosa Festival, which takes place near the natural park and features seafood and locally brewed beer. After this, the annual Sardine Festival takes center stage, with myriad events held across the Algarve. Sardines – freshly caught and baked, grilled and sauteed – give local fishermen ample boasting rights.
Book a Private Aircraft Charter in Las Vegas
While Cirrus Aviation does not fly directly to Faro, we can bring you as close to this alluring vacation spot as possible and then make additional travel arrangements from there. Call Cirrus Aviation at 702-425-2834 to book a private aircraft charter in Las Vegas for an exotic vacation.