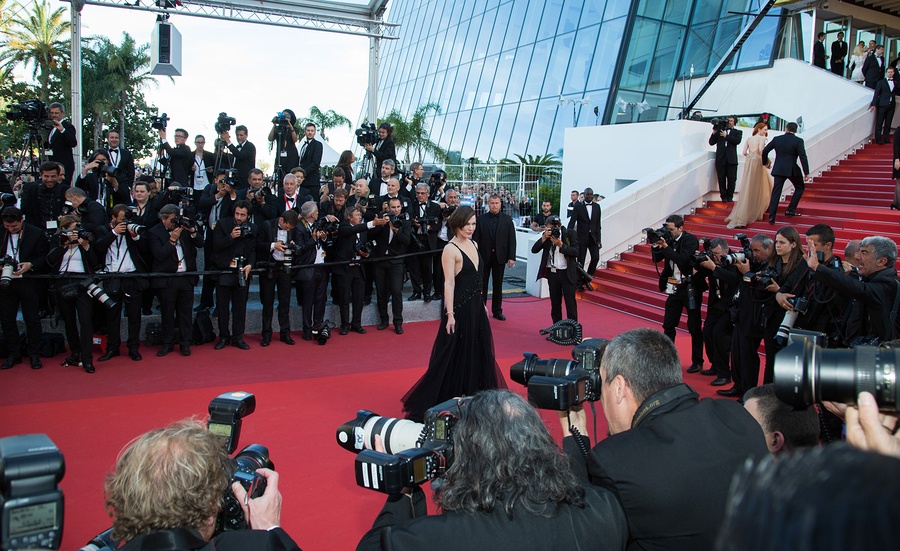 Cannes is one of the most glamorous cities in the world, dazzling visitors year-round on the French Riviera. It's most famous for the Cannes Film Festival, which has beckoned international stars to the Côte d'Azur for more than 70 years. The event will ignite the Mediterranean shore with excitement once again when it returns May 8-19. So book your luxury jet charter and get ready to see stars of every variety.
Picture yourself in Cannes
The Cannes Film Festival is an industry event in which you can see top films by making a quick trip to the Cannes Tourism Office. Always happy to accommodate visitors, the office hands out schedules for the Cinéma de la Plage, an enormous outdoor movie screen. People often pack blankets, wine and cheese to watch films on the beach at Plage Mace as twilight descends overhead.
When you need to stretch your legs, there are plenty of places to shop for movie souvenirs, though the official Cannes shop is set up near the Majestic Barriere Hotel on La Croisette — a boulevard that runs along the Mediterranean shoreline up to the Rue d'Antibes. La Croisette overlooks the sea on one side and is lined with palatial hotels like the Carlton, the Martinez and the Cannes Intercontinental on the other.
La Croisette teems with outdoor cafes and upscale shops that specialize in festival keepsakes along with premium brands such as Ferrari, Gucci and Christian Lacroix. The hotels provide sun-loungers and umbrellas, so tourists can relax on private beaches while sipping cocktails and engaging in the irresistible Cannes sport of celebrity-watching.
See the Best of Cannes Attractions
Before you leave this seaside resort on your luxury jet charter, make sure you visit these other irresistible attractions.
Iles de Lerins islands
They're a quick 15-minute ferry ride and show off a calmer, dreamier side of the Mediterranean. Picturesque and peaceful, the islands boast rocky inlets and sandy beaches.
Musee de la Castre
Once an 11th century religious house, this museum features a collection of musical instruments from around the world and prints of vintage Cannes.
Musée de la Mer
Known as the Museum of the Sea, featuring exhibits that showcase the Mediterranean's distinctive ecology. The highlight is an exhibit devoted to the mysterious Man in the Iron Mask.
The InterContinental Carlton Cannes
Also known as the Carlton Restaurant, this is a great place to glimpse celebrities coming and going. Order the Lady Carlton, named after the posh Englishwoman who lived there for 25 years.
Book Your Luxury Jet Charter Today!
There are few cities on earth that compare to ornate Cannes. The luxurious experience of visiting the French city begins with booking your luxury jet charter today. Contact Cirrus Aviation by calling 702-472-9714 to reserve your flight.