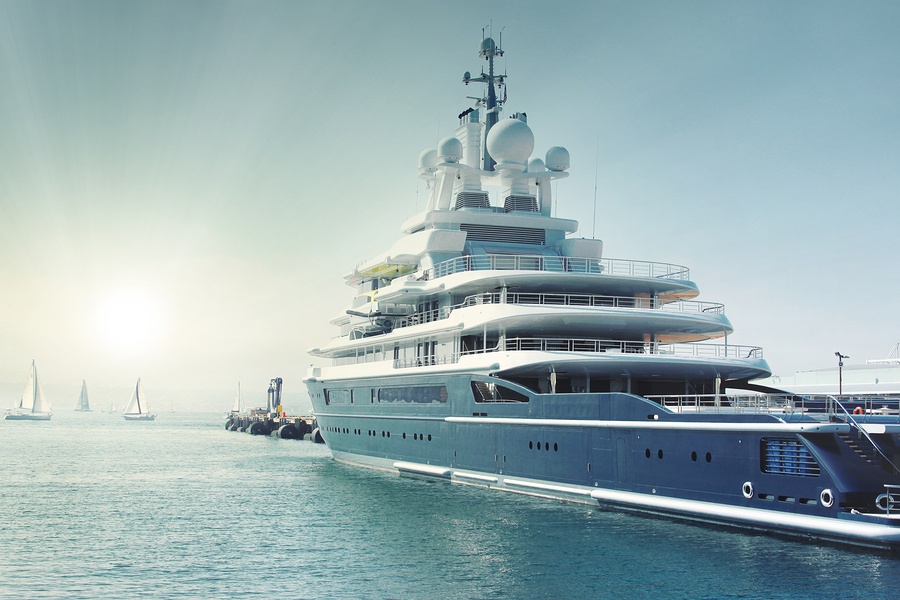 A Las Vegas private jet with Cirrus Aviation has a lot in common with a luxury yacht. Both offer an intimate travel experience with only the guests you invite and a small crew aboard. They also feature lavishly appointed accommodations that rival those found at the world's finest hotels. Check out some of the most indulgent yachts in the world for an escape on the water after your private jet touches down.
As the largest and most technologically sophisticated yacht in the world, the 614-foot-long Eclipse is the gold standard of private yachts. With 24 cabins and room for 36 guests, it features a 5,000-square-foot master suite, a 16-meter swimming pool that can be converted to a dance floor and a six-foot cinema screen. The Eclipse doesn't include a runway for your Las Vegas private jet, but it does feature a helicopter pad.
The elegant Sanlorenzo 460EXP has a sleek forward-leaning design that leaves plenty of room on the main deck for fishing, launching a small sailboat or enjoying the view. But when docked and free of equipment, the deck can become an "endless swimming pool," allowing guests to swim against a lulling, artificial current. The lower deck features a beach club bar while the stern serves as a terrace that dips close to the sea.
Between six decks, guests on board the Titania have plenty of space to explore. The yacht includes a VIP suite on the bridge deck, four suites below, indoor and outdoor dining areas, lounges, a huge spa pool, sauna and 360-degree views from the sundeck. In addition to the usual water toys, the Titania features stand-up and sit-down jet skis and two dinghies.
The Big Fish may be one of the most luxurious expedition yachts to combine leisurely travel with studious exploration. At 147 feet long, the Big Fish can travel to remote regions while toting ample amounts of building supplies, scientific and oceanographic equipment and even a laboratory. The ship's five cabins can sleep 10 guests in the lap of luxury while its satellite TV signals can be received and displayed worldwide.
While there are many private yachts to choose from, Cirrus Aviation Services is your best option for a Las Vegas private jet service that combines unparalleled luxury with award-winning safety. Call 702-472-9714 to plan an epicurean travel experience by air and sea today.