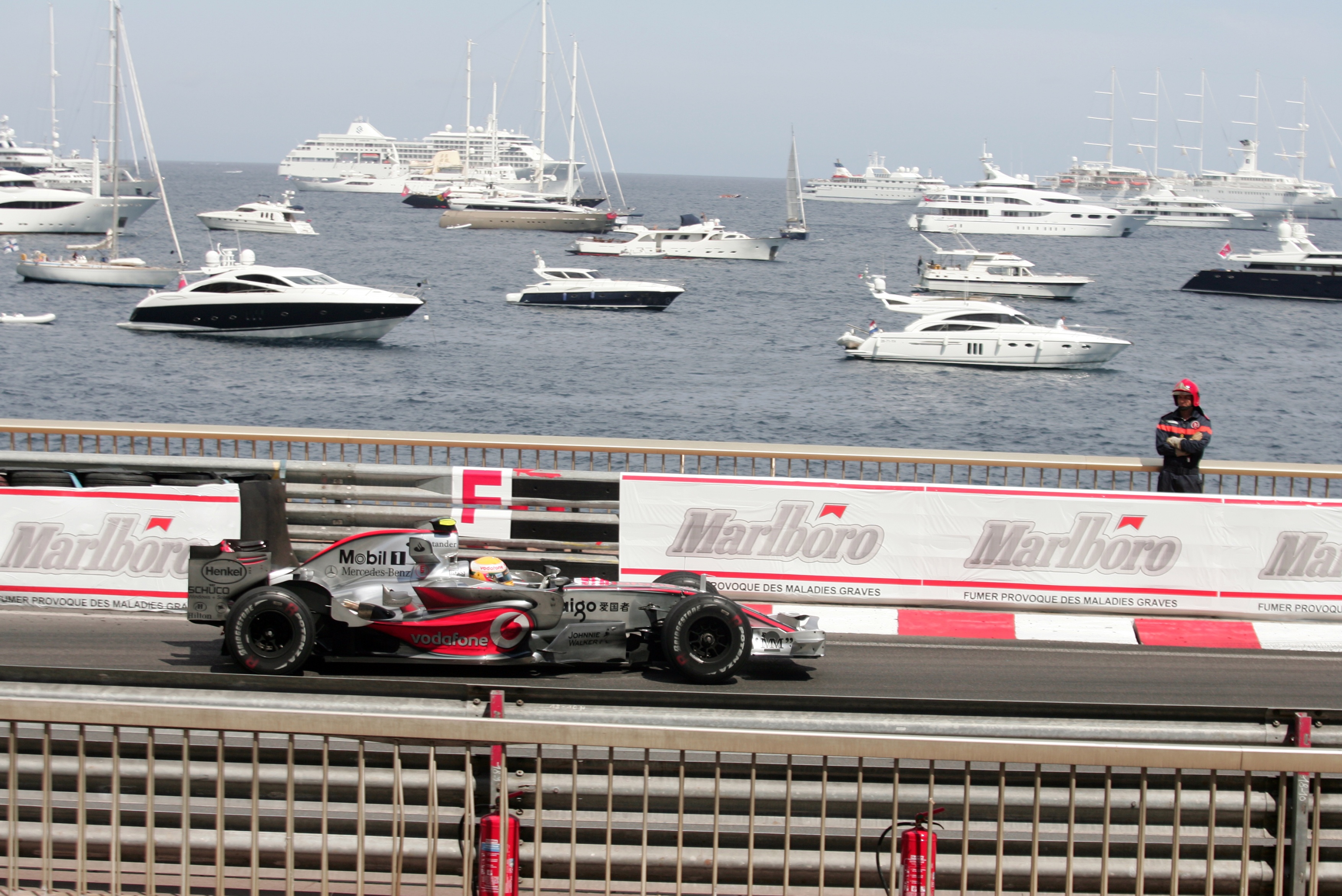 Photo: Monaco Government Tourist & Convention Authority
Just saying the word Monaco immediately brings to mind images of luxury and opulence in a gorgeous mountainside setting by the water. At less than one total square mile, Monaco is the smallest country in the world behind the Vatican. No inch is spared in crafting a playground for the rich and famous, who are drawn to the principality based on its hotels, restaurants, casinos, nightlife and low tax burden.
With mild weather throughout the year, it's never a bad time to visit Monaco, but we've narrowed down five of the best reasons for traveling to this glamorous and exotic destination. Cirrus Aviation Services is ready to take you there in style by international private jet.
Formula One Grand Prix
Every year, during the last weekend in May, the streets of Monaco turn into an outdoor racecourse. The Formula One Monaco Grand Prix has been thrilling race fans for nearly nine decades, drawing thousands to watch cars twist and turn at top speed past iconic Monte-Carlo landmarks.
Cirrus Aviation Services is partnering with My Yacht for a one-of-a-kind experience in which guests can watch the Monaco Grand Prix from the water. The lavish package includes a party on board a luxury yacht moored trackside in front of the Quay Kennedy straightaway. Food, caviar, Champagne and an open bar will be served as the best in Formula One zip by just meters away. Slots are filling up fast, so book your flight and reservation today.
Explore the Casino Culture
Monaco is known as a global gambling destination; the kind of place where James Bond might show up in tailored suit for a game of baccarat. Its five casinos are considerably more elegant and reserved than their counterparts in Las Vegas or Atlantic CIty. Visitors are expected to dress nice and carry themselves well, although strict dress codes have loosened over the years. The most famous one, Le Grand Casino de Monte-Carlo, is a stunning example of mid-1800s architecture that incorporates an opera house, was featured in two 007 films and is the most iconic feature in the central tourist quartier of Monte-Carlo.
While table games are popular, Monaco has become a destination for high-level poker players as well. PokerStars and Monte-Carlo Casino EPT is an annual event that's found a home at the Monte-Carlo Sporting Club and Casino, a gaming venue fully-dedicated to card players with an impressive retractable roof. The 11-day tournament features seven days of cards-up action broadcast throughout the world on Facebook, Twitch, YouTube and PokerStars.tv.
Monaco Yacht Show
Monaco is often associated with the awe-inspiring sight of the world's most lavish boats taking up space in Port Hercules. The best of the best are featured every September during the Monaco Yacht Show. About a hundred are officially on display — some in the neighborhood of 300 feet in length. The event also looks to the future with the launch of about 30 brand new yachts each year. Over four days, guests will enjoy the opportunity to network with more than 500 exhibitors showcasing luxury brands and services, ranging from boating and travel to cars, spirits, Champagne and much more.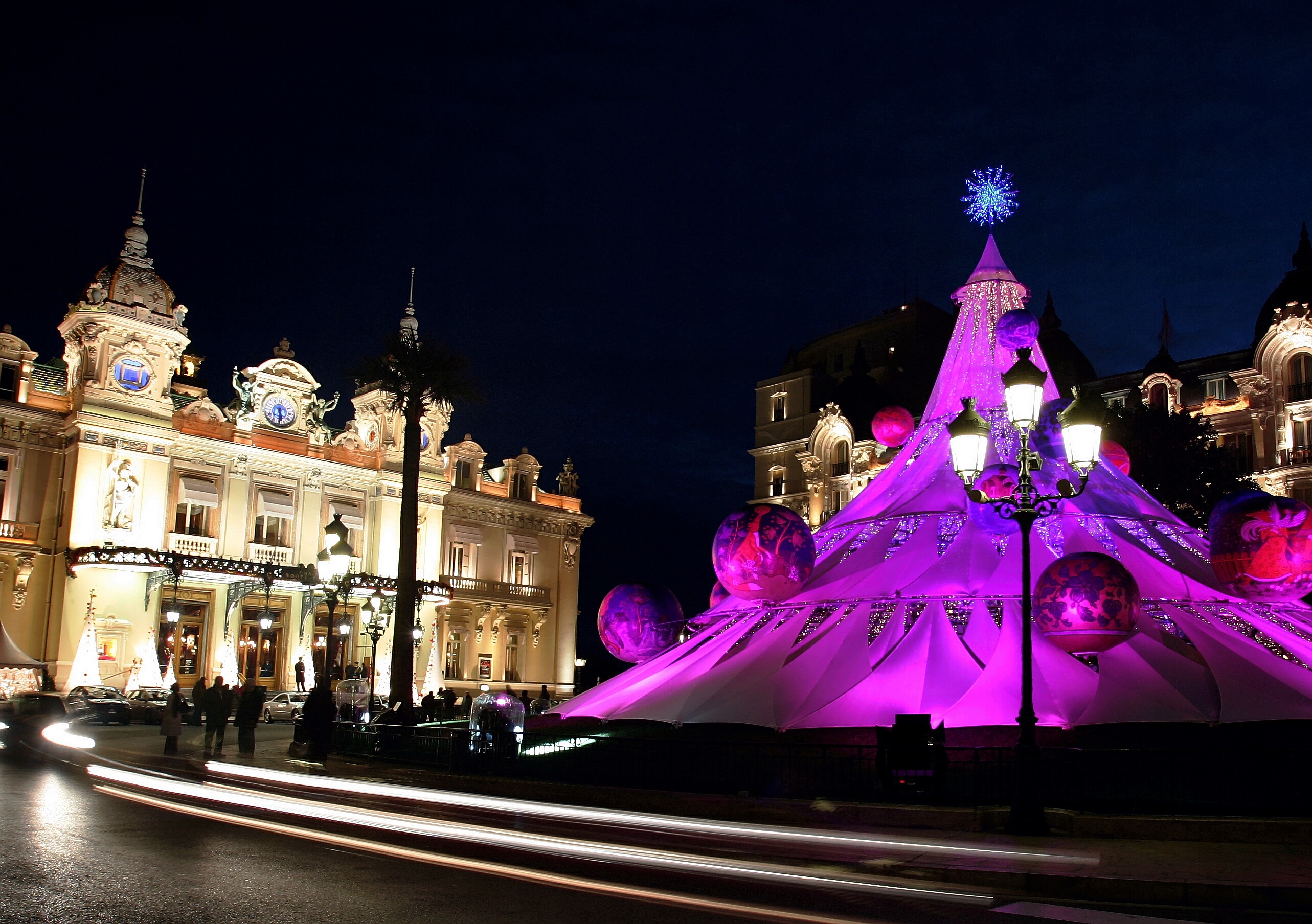 Photo: Monaco Government Tourist & Convention Authority
Celebrate Winter
Despite brisk weather, the winter months are among the most enjoyable times to visit Monaco. The principality comes alive for Christmas with parades, galas and outdoor celebrations in honor of the holiday. New Year's Eve welcomes revellers to ring in midnight at Casino Square in front of Le Grand Casino while the International Circus Festival is a week-long competition in January that features the best circus performers in the world and entertains fans of all ages.
Monte-Carlo Rolex Tennis Masters
One of the most high-profile spring events ranks among the nine "super" tennis tournaments in the world. Often considered a tune-up for the French Open a month later, the Monte-Carlo Open has hosted Roger Federer, Andre Agassi and other fan favorites over the years at the beautiful Monte-Carlo Country Club.
Make Plans Today and Fly to Monaco
Traveling to Monaco is almost as exciting as actually being there. Book a private jet with Cirrus Aviation Services and fly across the Atlantic with comfortable seating, Wi-Fi, drinks, catered food and whatever else is desired for an ideal international journey. Once arriving in Nice, it takes less than 30 minutes to travel by car or helicopter to Monaco. Whenever you choose to visit this amazing destination, make arrangements by contacting Cirrus Aviation Services at 702-472-9714.
By Rob Kachelriess