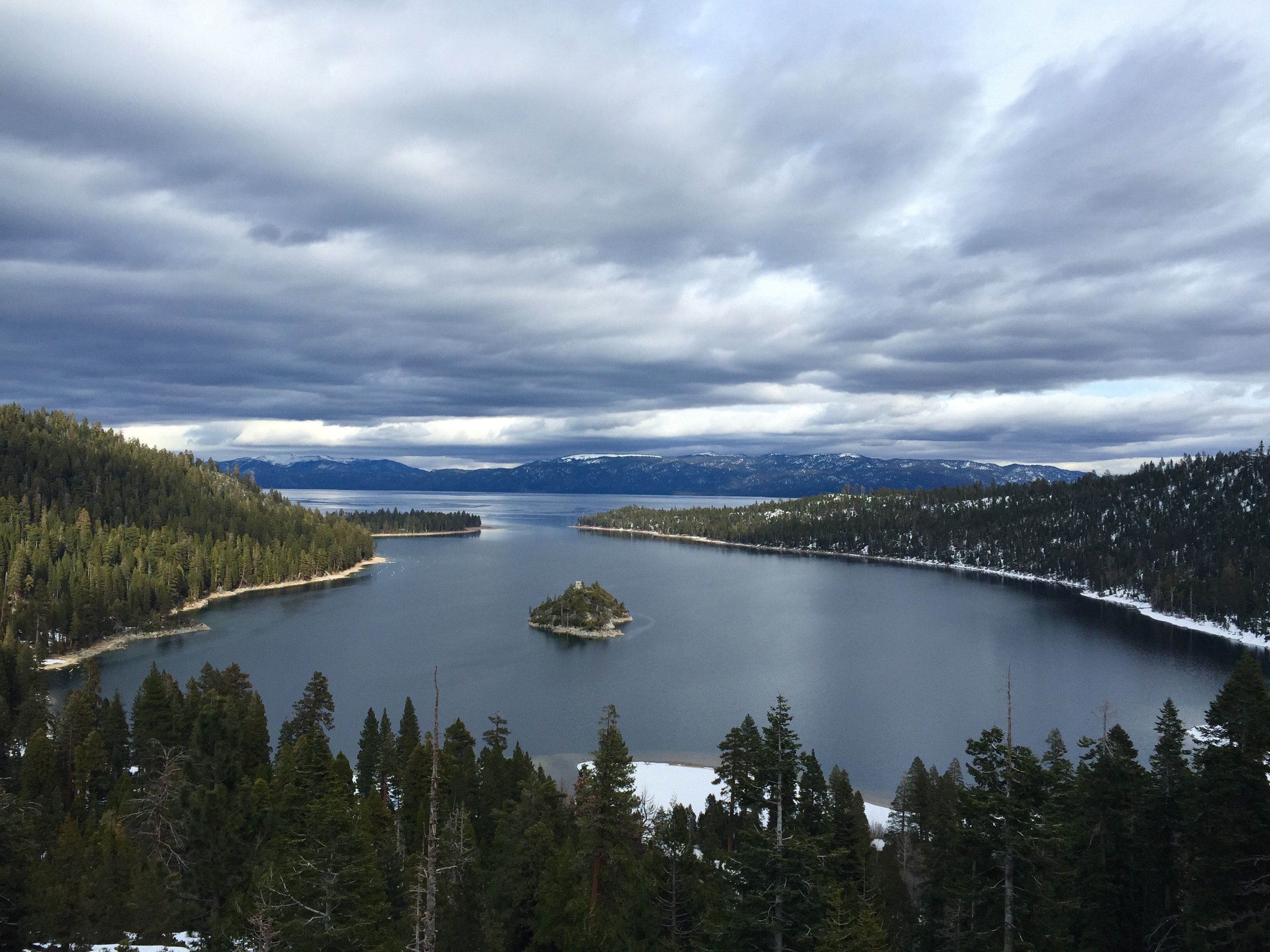 The snow is expected to stick around awhile, making South Lake Tahoe an enticing destination for a luxury spring getaway. The small mountain town straddles the boundary between Nevada and California with hotels and lodges surrounded by towering ski slopes, miles of pine trees and of course, stunning, expansive lakeside views.
Hotels and Shopping
Most of the action is along Highway 50 (or Lake Tahoe Boulevard). The Grand Residences by Marriott is the centerpiece of the Heavenly Village retail and dining complex and includes full kitchens in its rooms. For those eager to roll the dice, four casino resorts are on the Nevada side of the state line. Go with the Hard Rock, which has a stylish contemporary edge and overlooks the lake. For even closer views of the water, it's hard to beat The Landing. The ultra-luxurious boutique hotel has just 77 rooms and suites with an incredible location by the beach.
Drinks and Dining
Park Prime at the Hard Rock is a classic steakhouse with a modern touch and prime cuts dry-aged for 28 days. For spectacular views, visit 19 Kitchen & Bar, which serves fresh seafood from the 19th floor of Harvey's casino. Locals rave about Artemis for Greek and Mediterranean cuisine. Another top choice is the Boathouse, a two level restaurant that sits on a private pier.
Water Sports and Activities
Experience the lake by renting a pontoon boat, powerboat or even jetski when the weather warms up. For a full-scale cruise of the lake, Tahoe Cruises, Party Boat and Emerald Bay Cruises are among the top options. South Lake Tahoe also has a few sandy beaches, offering a rare opportunity to lay and bake in the sun while surrounded by snow-capped mountains.
Hikes and Biking
Even when the weather is brisk, South Lake Tahoe feels tailor-made for outdoor activities. Biking is especially popular, whether you're simply getting around town or navigating mountain trails. For those who prefer to hike, Cascade Falls is a popular moderate-level trail near Emerald Bay with gorgeous waterfall scenery.
Skiing and Snow Activities
While Lake Tahoe is loaded with a wide variety of activities, for some visitors, it's all about the ski slopes. Heavenly Mountain Resort is one of the largest ski areas in North America with incredible groomed snow and easy access via gondola from Heavenly Village. The less crowded Kirkland has more challenging terrain while Sierra is a bit more locals-oriented.
Flying to South Lake Tahoe by Private Jet
South Lake Tahoe has plenty of ski and snowboard rental services, but if you prefer to bring your own equipment, you'll find lots of room for luggage on board a world-class private jet with Cirrus Aviation Services. Book a flight to Lake Tahoe Airport, which is just minutes away from the slopes, lake and resorts. Call 702-472-9714 to make a reservation today.
By Rob Kachelriess