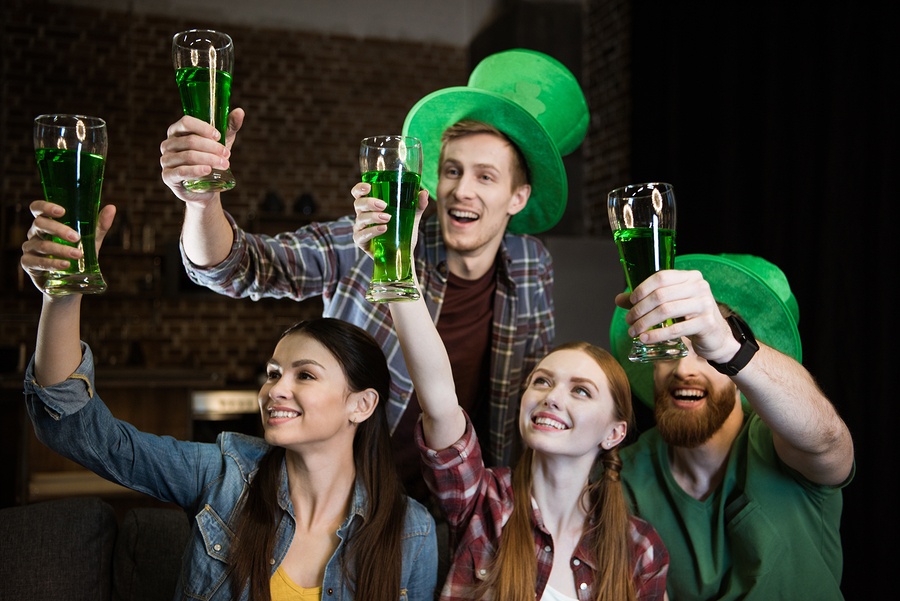 St. Patrick's Day falls on a Saturday in 2018, making it an ideal year to stretch your visit over the weekend to a green city via a luxury jet charter. Seven cities in particular bring the spirit of St. Patrick's Day to life. Here are the top cities to enjoy the St. Pat's Day festivities in:
Top 7 Cities to Take a Luxury Jet Charter to This St. Patrick's Day
Boston, Massachusetts
Feel the green by rubbing shamrocks with more people of Irish heritage than anywhere else in the United States. Boston's St. Patrick's Day parade draws about 1 million people while an Irish film festival and a six-day concert series presents lively Irish bands.
City: Savannah, Georgia
Feel the green by gazing at green water in Forsyth Park's fountain and tailgating before the city's St. Patrick's Day parade. Then, spend a day at the St. Patrick's Day Festival, a three-day music, dance and food extravaganza.
City: New London, Wisconsin
Feel the green by enjoying surprises in a town about 40 miles west of Green Bay that shares a leprechaun's fondness for quirky frivolity. The locals stage a parody of an Irish funeral – tipping pints of ale the entire time – but not before impishly changing the city's signs to read "New Dublin."
City: Chicago, Illinois
Feel the green by seeing for yourself how the city's namesake river becomes awash in emerald green – forming an ideal backdrop for the parade, Irish exhibitions, boat tours and street parties that flow freely into the wee hours of the morning.
City: Hot Springs, Arkansas
Feel the green by savoring many surprises, including Elvis impersonators, the world's largest inflatable leprechaun and the world's shortest St. Patrick's Day parade, which travels only 98 feet.
City: New York City, New York
Feel the green by spending the holiday in America's most populous city, which teems with holiday events in every neighborhood. Absorb Irish culture by taking tap-dancing lessons, playing Gaelic football and sampling Irish fare at the Irish Arts Center.
City: O'Neill, Nebraska
Feel the green by cutting loose in the "Irish capital of Nebraska," which is home of the world's largest, permanent shamrock. The 65-by-55-foot shamrock consumes the intersection of U.S. Highways 20, 281 and 275 and serves as the focal point for the annual parade, where even the horses are spray-painted green. The town, named after an Irish immigrant, also stages a green eggs and ham breakfast and community dodgeball games.
No St. Patrick's Day celebration would be complete without Guinness, the famous Irish stout. Just say the word and Cirrus Aviation will be sure to stock your luxury jet charter with a supply. After a fun-filled weekend in one of these cities, you can raise a final Irish toast as your return home in style. Contact us at 702-472-9714 to book your flight today.