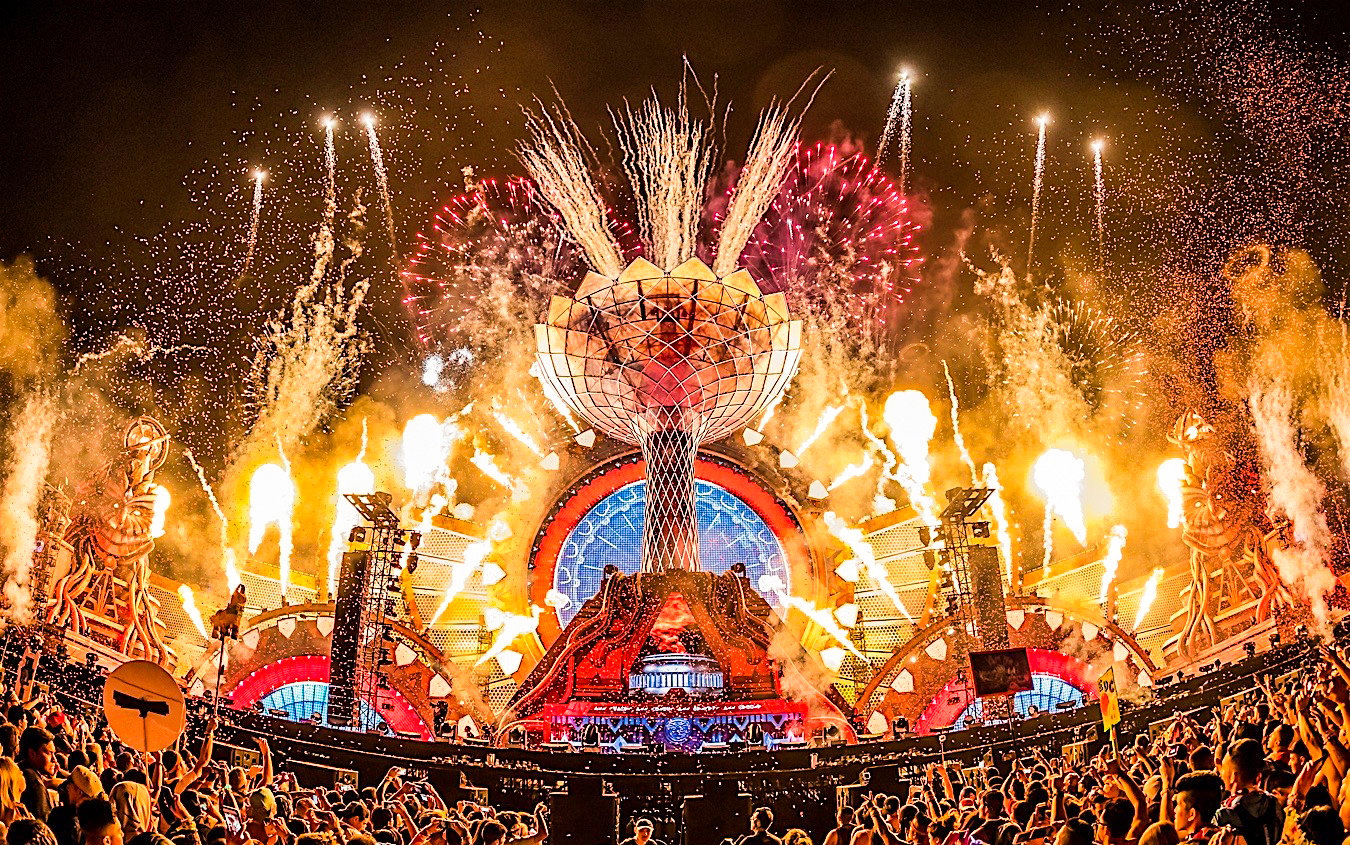 Photo: Electric Daisy Carnival/aLIVE for Insomniac
Las Vegas is known for its nightclubs, but the biggest dance music event of the year is the Electric Daisy Carnival. The annual festival packs more than 140,000 people into the Las Vegas Motor Speedway for each of three consecutive nights. Here are five steps to fully enjoy the spectacle on a luxury level.
Step 1: Fly to Las Vegas via Private Jet
Avoid the crowds, delays and intrusive TSA security checks at commercial airports. Instead, arrive in Las Vegas feeling refreshed, relaxed and ready to party all night long. Private jet charters with Cirrus Aviation Services land at the exclusive Atlantic Aviation Executive Terminal, just steps from the world-famous Strip. Ground transportation will take you and your party to a hotel suite within minutes, where you can prepare for a wild night at EDC. Call 702-472-9714 to reserve a flight, ground transportation and hotel suite reservations.
Step 2: Learn the Lay of the Land
EDC runs May 17-19 from dusk to dawn each night. Hundreds of the world's top DJs will perform on eight stages. The massive kineticFIELD is the largest of them all, drawing big names like Tiesto, Armin Van Buuren, Above & Beyond and Kaskade. The cosmicMeadow is more centrally located and features Deadmau5 and Zhu among its performers. Smaller stages and even traveling art cars offer an opportunity to check out rising stars in the electronic dance music scene.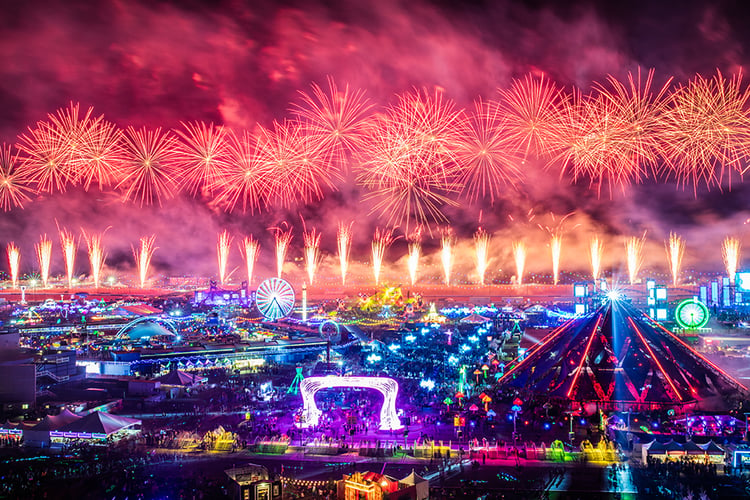 Photo: Electric Daisy Carnival/aLIVE for Insomniac
Step 2: Secure Tickets
Don't stress. Contact VegasGiant by calling 702-476-0001 to secure VIP passes to EDC. You'll enjoy access to gourmet food and craft cocktails, as well as elevated viewing platforms and entry to a hookah bar and splash pool. If you want to stay at the festival all weekend, you can actually go glamping with an on-site campground. Rent a shiftpod — a luxury tent with air conditioning — and let the fun continue all day with DJs and pool parties.
Step 4: Arrive at the Speedway without Hassle
This one is actually easier said than done. The Las Vegas Motor Speedway is notorious for heavy traffic before and after EDC. Avoid the headaches by booking a shuttle with Maverick Helicopters — either by individual ticket or reserving the entire aircraft as a charter for your party. Contact VegasGiant (702-476-0001) to have the legwork done in advance.
Step 5: Let Loose, Party and Enjoy the Festival
The music will have thousands dancing all night long, yet EDC is so much more than a concert. The stadium is transformed into a colorful neon playground where attendees can hop on carnival rides, watch parades, interact with street performers and even get married at an on-site wedding chapel (with access to a quickie divorce afterwards if you choose). The festival is a true spectacle — and it only gets better every year.