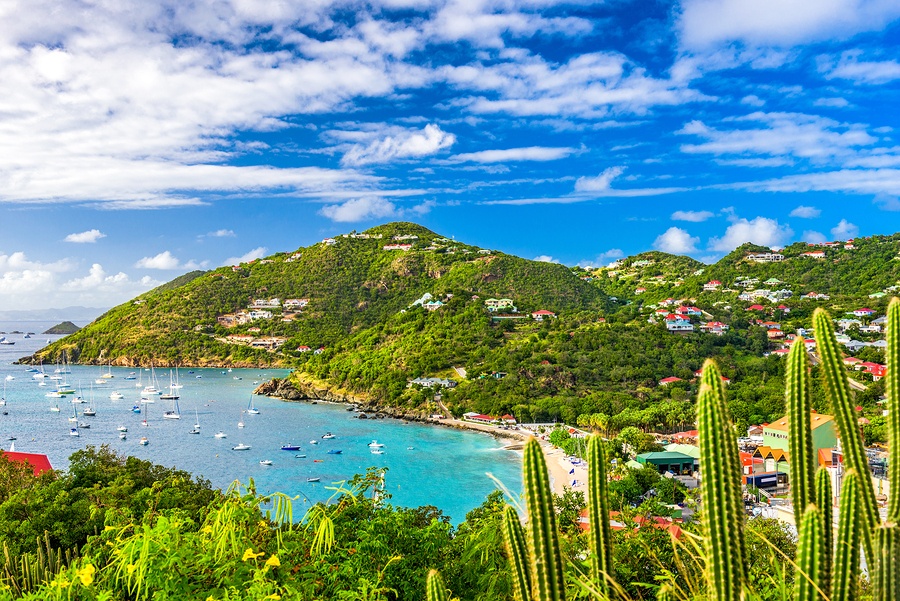 The Caribbean island of Saint-Barthelemy, more commonly known as St. Barts, is a secluded paradise known for its exclusivity and well-maintained land. Travelers can enjoy the best of Caribbean luxury when they take a private plane charter to St. Barts.
Where to Stay
As if Cheval Blanc St-Barth Isle de France wasn't already legendary, the recent renovations and updates have made this hotel even more idyllic. Tucked into its own curve of shoreline, guests enjoy privacy and seclusion among the beachy nooks. Each room promises luxury and a unique style.
For even greater privacy, book your stay at Villa Marie up in the hills overlooking Flamands Bay. The atmosphere is all about peace and rejuvenation. The private villas and bungalows were decorated by French designer Jocelyne Sibuet for the utmost in luxury.
Where to Eat
The French influence is unmistakable, meaning guests are in for a weekend of delectable treats prepared by some of the best chefs in the world. Enjoy a no-shoes-required luncheon at O'Corail and sip rosé right on the beach.
For dinner, make a reservation for the finest experience at Bonito. The restaurant's building, nestled on the hillside, was formerly a private beach house. Highly acclaimed for its Latin-French fusion of ceviche, tiraditos and creative cocktails, Bonito is praised as the best restaurant for dinner in Gustavia, with a live DJ and unparalleled views of the Caribbean Sea.
Where to Play
Visit Clic, a boutique featuring everything from books and artwork to clothing and interior decor. Founded by stylist Christiane Celle, Clic is a worldwide brand that defines elegance and style.
If you're feeling energetic, drop in for a morning round of tennis at Club du Flamboyant, where private lessons are offered for both beginners and seasoned players.
In the evening, toast St. Barts at Baz Bar. Enjoy the finest tapas, sushi and live entertainment, including a DJ, jazz band and acrobatic performers.
Choose a Private Plane Charter
Visit this exciting Caribbean destination by booking a Challenger 604 private jet. As the largest aircraft in the Cirrus Aviation fleet, the Challenger 604 can comfortably accommodate 10 passengers and travel up to 4,000 nautical miles (or nine hours) before refueling. It's the most luxurious and convenient way to travel to more than 8,000 airports around the world. Contact Cirrus Aviation at 702-472-9714 to plan your private plane charter today.