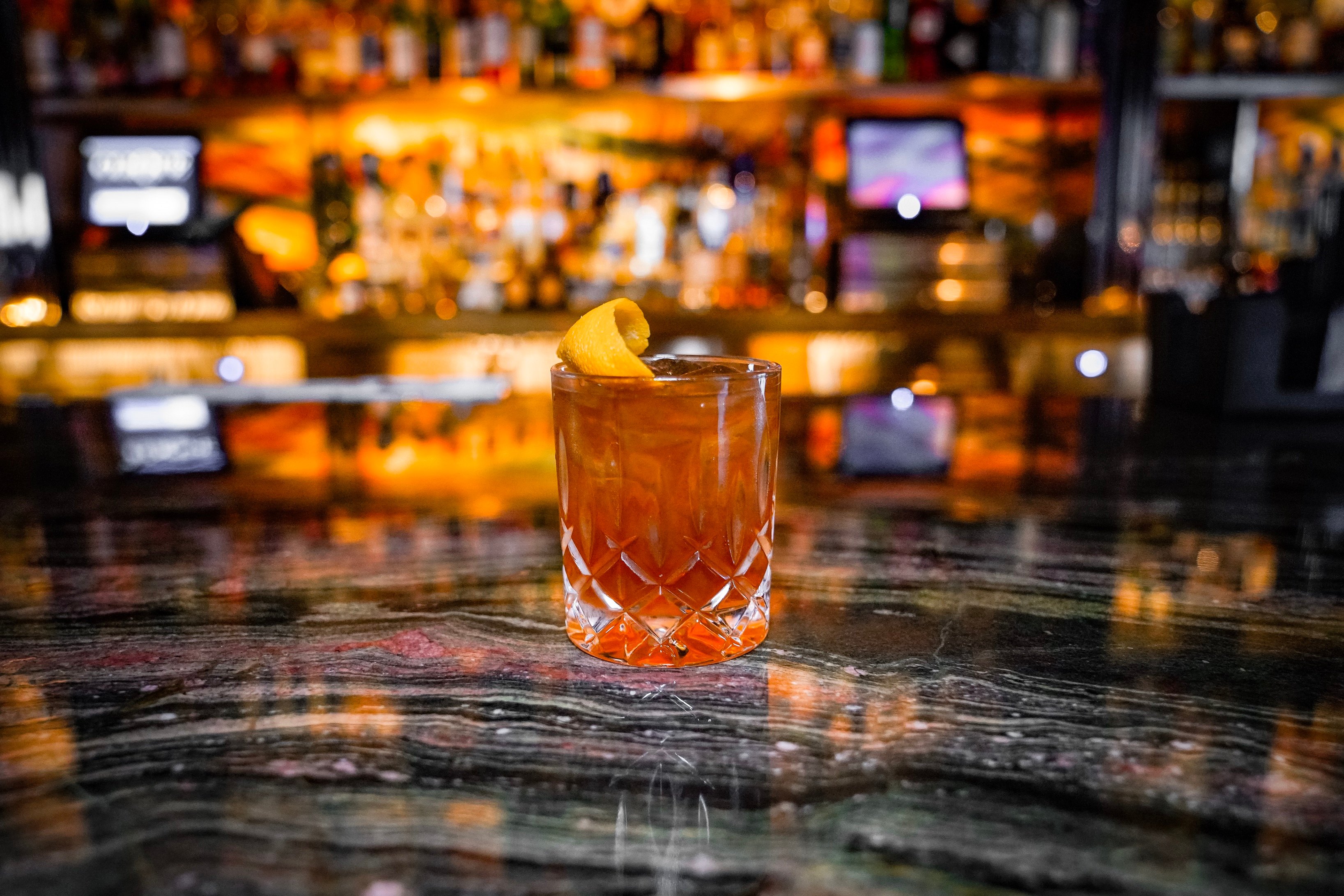 Photo: Ambros

One of the great things about flying on a private jet is the ability to arrange almost anything you want for catering. From first-class meals by the Strip's best chefs to rare Champagne, your trip can be customized to your own specifications. The next time you take to the skies, consider requesting a bottle of Ambros — a unique whiskey infused naturally with bananas. It may sound like an eclectic combination, but it's perfect for those who like a hint of sweetness in their spirits without adding unhealthy sugars or artificial flavors.
Just like Cirrus Aviation Services, Ambros was founded in the Las Vegas Valley. The brand launched in August at a custom-built factory in Henderson. Derby Spirits, the company behind the product, didn't want Ambros to have a fake, candy-like flavor that's typically found in flavored spirits.
"This is a real complex banana flavor that we all really love," says President Jeff Tomastik. "You've got to believe in your product. I can drink this everyday. I've had potassium running through my veins since we launched."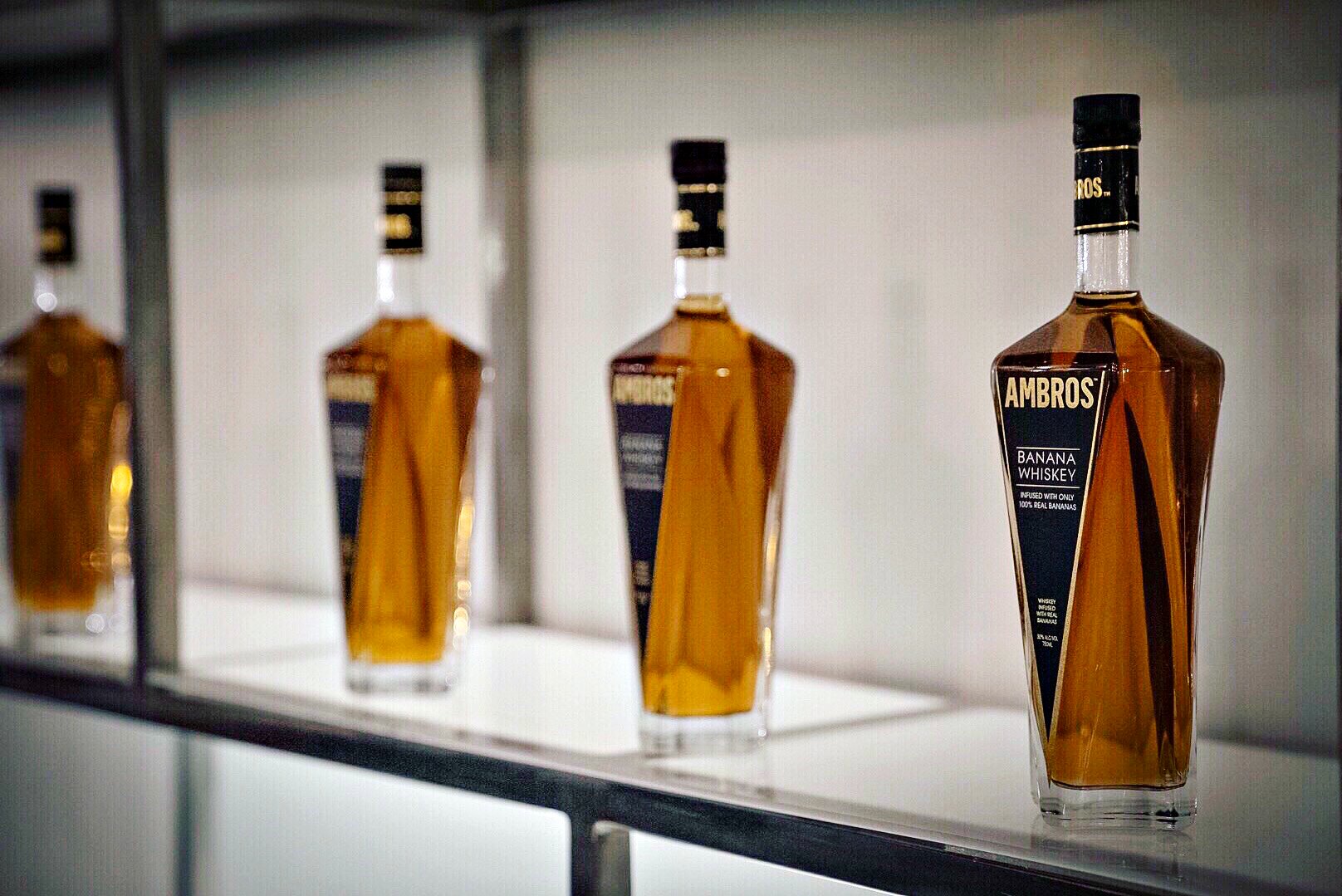 Photo: Ambros

Ambros is the first brand in the United States legally allowed by federal regulators at the Alcohol and Tobacco Tax and Trade Bureau (TTB) to say "whiskey-infused with real bananas" or "whiskey-infused with real fruit" on the label. It's a new category beyond the previously established lanes of either natural or artificial flavorings.
The base is a premium three-year aged custom whiskey blend from a distillery in Ireland. It's shipped over to the Henderson facility, where bananas are hand-peeled for infusion. A clarification and filtration process keeps the spirit clear and consistent while retaining a medium-brown color and easy taste. Leftover banana peels are donated to animal farms.
"The last batch we did, we had 48,000 bananas shipped in," says Tomastik. "And we'll scale up from there as we start making larger and larger batches."
Right now, Ambros is only available in the Las Vegas market, making it a uniquely local spirit to stock on any Cirrus Aviation flight. The company plans to expand its distribution to San Diego in January, Phoenix and Scottsdale in February, Orange County in March and Los Angeles in April with San Francisco, Chicago and parts of Texas and Colorado to come later in the year.
Ambros has already made an impression with bartenders around Las Vegas. The spirit is being served at Hakkasan Nightclub, Omnia, Wet Republic, XS, Encore Beach Club, Intrigue and Apex Social Club as well as other nightlife venues and dayclubs. It's also found at restaurants like Searsucker and Heathstone.
Be among the first to try Ambrose and request a bottle on your next Las Vegas private jet charter flight. Whether neat, on the rocks or part of a cocktail, the smooth flavor will match the ease and comfort level of any journey on board a Cirrus Aviation aircraft. Call 702-472-9714 to make arrangements today.
By Rob Kachelriess