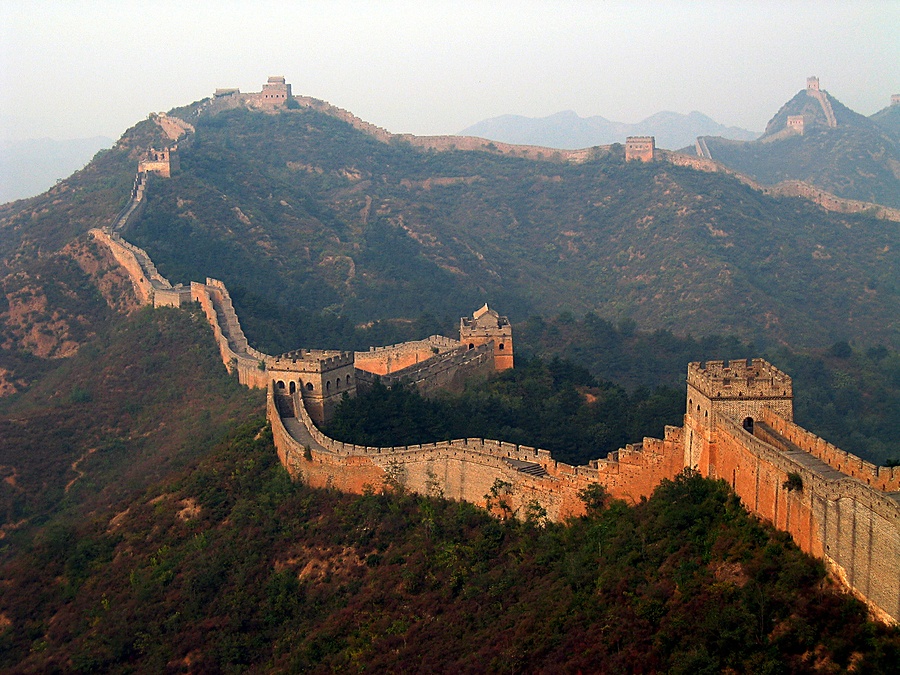 The world is a beautiful place. One could spend a lifetime exploring it and still not see it all. However, there are a few locations everyone should see – and they won't be around forever. Fly a private aircraft charter to the following endangered destinations:
Glacier National Park
Glacier National Park is located in Montana's Rocky Mountains along the Canadian border. The park's many lakes are remarkably clear. Because temperatures here rarely rise above 50 degrees, plankton growth is inhibited. Two lakes in Glacier National Park, Avalanche Lake and Crescent Lake, are a unique opaque turquoise color due to a suspended glacial silt in the water.
This beautiful park was created by massive glacial formations. Unfortunately, the namesake of the park is now at risk of disappearing completely due to climate change. The number of glaciers found within the park has decreased from 150 to less than 25. By 2030, there may be no more left.
Great Wall of China
After surviving for more than 2,000 years, one of the world's most iconic landmarks is in significant jeopardy of being destroyed. Over farming in the area has already damaged or destroyed nearly 2/3 of the Great Wall of China. In less than 20 years, what's left may also be turned to ruin by erosion.
Congo Basin
The second largest rainforest in the world loses 3.7 acres each year to agriculture, logging, oil exploitation and mining. At this rate, two-thirds of the Congo Basin will be gone by 2040. This area in Africa is one of the most biodiverse in the world. It is home to over 10,000 unique plant species, 1,000 species of birds, and 400 species of mammals. In addition to the loss of habitat, many of the animals are threatened by hunting. Elephants are poached for meat and ivory, and parrots, crocodiles and lizards are frequently hunted for pet trade or trophy.
Tikal
Located in Guatemala, Tikal is one of the largest Mayan archeological sites. Unfortunately, the soft limestone is being eroded by rain and windstorm, and the process is accelerated by the many tourists who collect small stones to take home as souvenirs of their trips.
French Vineyards
The wine producing regions of France have experienced temperature increases in recent years. Grapes are extremely sensitive to climate change. As the heat increases, the health and production of the grapes decrease. Before long, several varieties that have been a mainstay in the region for centuries could be eliminated entirely.
Maldives
The Maldives is an archipelago of 1,190 tiny islands and atolls located southwest of India. It is the lowest lying country in the world, with 80 percent of the country less than four feet above sea level. The entire nation could vanish into the ocean if sea levels continue to rise.
Book a Private Aircraft Charter to These Endangered Locations
Catch these endangered locations before they're gone. Contact Cirrus Aviation to reserve a private aircraft charter for your next expedition. Call 702-472-9714 today.