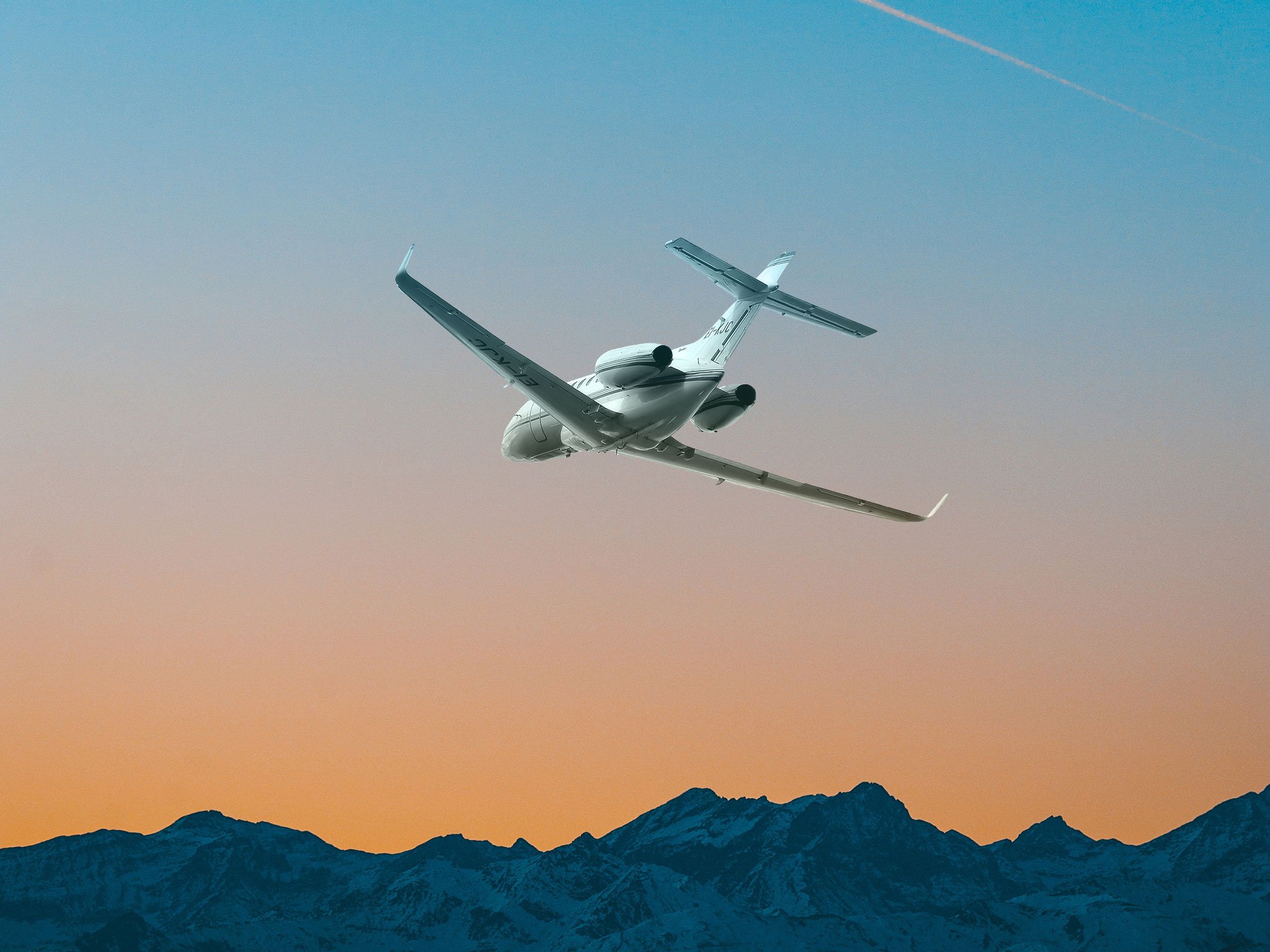 Empty leg flights, also known as deadhead flights and one-way charters, work similarly to the way flying standby on public airlines once did. However, empty leg flights apply only to deals offered for private jets in Las Vegas, around the United States, and even international flights. Empty leg flights provide just as much luxury as any other private jet flight. They simply let you arrive in style for a fraction of the cost.
What are Empty Leg Flights?
Empty leg flights are charter flights that have gone one way, and now must return to another location. They don't have any passengers for a flight back to that location though, and flying an empty charter jet around the country becomes expensive. So, private charter companies offer the seats on the empty flight at a discounted price.
There are a number of reasons private charters face empty flights. The clients dropped off in one location may not be returning to the same location the private jet is now headed. Or, the private jet must travel to another location for a reserved trip. Although it's costly to fly an empty private jet, the cost is relatively small when compared with paying for accommodations for the crew and aircraft while waiting for another trip.
The Price of Empty Leg Flights
Of course, when passengers hear of private jets offering empty leg flight deals, they often want to know just how good of a deal they're getting. Generally speaking, empty leg flights can cost anywhere from 25 to 75 percent less than the original cost of the flight.
This cost is the biggest benefit of private jet flights. When there are several passengers on the plane, the cost can even be divided among them so the savings are even greater.
Factors to Consider Before Booking an Empty Leg Flight
Although empty leg flights allow you to fly to a destination in pure opulence, there are some factors to consider before booking one. The private charter is already going to a specific destination. This means that you may need to be flexible about the airport you arrive at, how much time you have to plan your travel, and the timing of the trip. When the charter is flying an empty leg flight, these factors are left up to the charter company. However, empty leg flight deals are typically such a value, most people find it's worth it for a last minute trip.
Get Your Las Vegas Private Charter Empty Flight Deal Now
So, how do you book an empty flight deal? You just have to contact a qualified and experienced private jet charter in Las Vegas now. At Cirrus Aviation, we are dedicated to bringing you the best private jet deals so you can fly in luxury to dozens of our nation's top destination cities. Subscribe now to receive notifications about our empty flight deals or call us today at (702) 472-9714 to book your next private jet in Las Vegas. In just five minutes we can provide a firm price and even get you into the air within the next hour, if necessary. Call now and learn more about what we can do for your next flight.