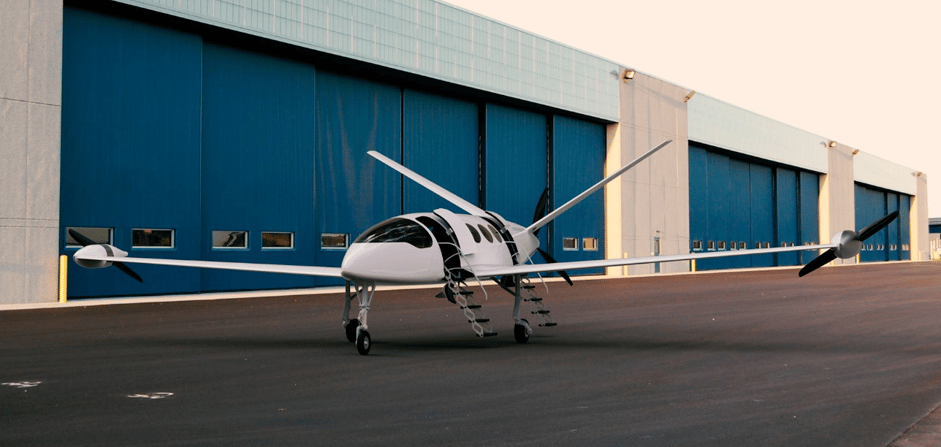 Photo: Facebook/EviationAircraft
Tesla has been dominating headlines with its line of all-electric luxury automobiles, but another company is behind a similar approach to air travel. Israel-based Eviation Aircraft recently introduced a jet known simply as Alice - an aircraft that could play a pivotal role as the transportation of the future.
A New Kind of Commuter Jet
Eviation unveiled Alice, a prototype of the world's first all-electric private jet, at the Paris Air Show in June. With a flying range of about 540 miles, the aircraft is being touted as an alternative to ground-based transportation for short trips between major cities.
If the range appears limited, keep in mind that Alice is only powered by a 980 kwh lithium-ion battery. By comparison, Ford Motor Co. made national headlines last year when one of its plug-in hybrids traveled 610 miles on a full tank of gas and a full battery charge. Alice can travel nearly as far while achieving a cruising altitude of 10,000 feet and a top speed of 240 knots (or about 276 mph).
Photo: Eviation Aircraft LTD.
Eviation says Alice will be well-suited to short routes favored by many business and leisure travelers, including Las Vegas to Los Angeles, New York City to Washington, D.C. and Chicago to Boston. The jet is constructed from composite materials, which reduces its weight and keeps operating costs low.
Eviation Adopts Low-Key Public Persona
At 12 meters long and with a wingspan of a little more than 15 meters, Alice has been compared to the Beechcraft King Air turboprop, but can accommodate nine passengers and two pilots.
A "fully-conforming" prototype is the next step for Eviation Aircraft, with Alice's maiden flight scheduled for late 2018. European and U.S. certification is planned for 2020.
For a company on the leading edge of new technology, Eviation has adopted a relatively low-key public image so far. The official website offers a simple description of how the jet operates:
"Alice uses distributed propulsion with one main pusher propeller at the tail and two pusher propellers at the wingtips. (This reduces) drag and creates redundancy."
However, the company appears to also acknowledge its role as an industry innovator:
"We are building the future of regional transit, changing consumers perception of both distance and time."
An all-electric private jet could be part of the Cirrus Aviation fleet in the future. Meanwhile, customers can enjoy efficiency and luxury with jets like the sleek Phenom 100 (which seats four) and the elegant Lear 45XR (which seats eight). Call 702-472-9714 to book today.