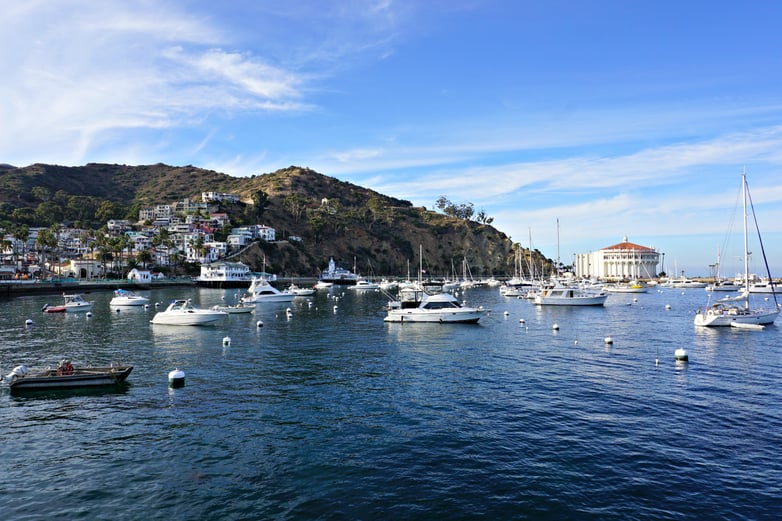 Relax. Refocus. Recharge. So many vacation spots promise to be a retreat from the everyday grind, but few offer an "off the grid" feeling quite like Santa Catalina Island. Resting comfortably and quietly in Pacific Ocean about 20 miles southwest of Los Angeles, the 22-mile long island is reachable via a 60-minute ferry ride or if you prefer to save time, about 15 minutes by helicopter. Cruise ships frequently dock for dayside excursions and most of the residents travel by golf cart. Cars and trucks are few in number and mostly used for work purposes.
Most visitors arrive in one of two spots on Catalina Island. Two Harbors is quiet and geared toward campers and hikers. Most of the action is on the southeast side of the island in Avalon. With sandy beaches, a bright blue bay and a colorful collection of hillside hotels and estates, the destination has the feel of a summer Mediterranean vacation spot.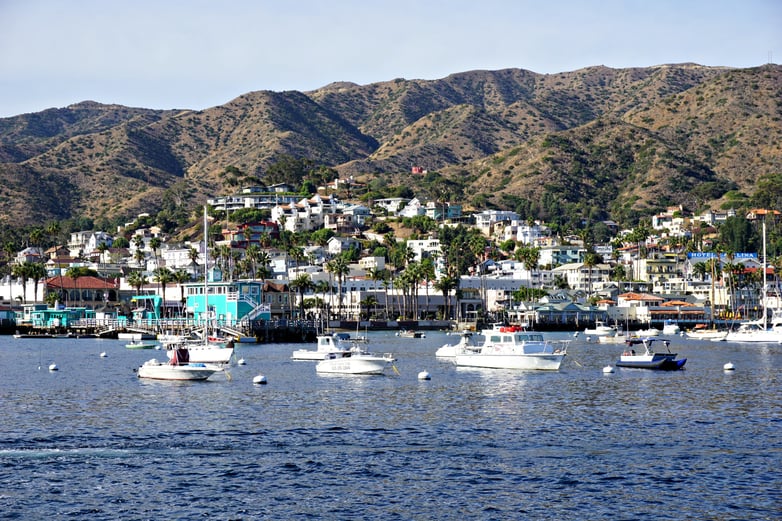 Activities include zip lines, snorkeling, sailboating and shopping. Yet in the middle of it all, you'll find a charming collection of restaurants. Sitting on the edge of the water is the Bluewater Grill, featuring a fresh seafood catch, a strong wine list and plenty of outdoor seating to soak in the views. It may also be the most pet-friendly restaurant on the island. For fine dining, the best option is the Avalon Grill. Each dish is prepared with carefully-sourced and sustainable ingredients, including a perfectly grilled swordfish and an "eggplant confit" that will appeal to an audience far beyond veggie lovers. The stylish dining room has a contemporary edge and large windows facing the beach that open wide during sunny weather. Competing with the Avalon Grill for your dinner dollar is Steve's Steakhouse. The family owned restaurant serves a hearty collection of steaks and seafood in a semi-casual setting. The second-story views of the water are nearly as good as the food. A popular choice for the locals is the Lobster Trap, with an upbeat atmosphere to match the casual seafood options on the menu. Don't leave without trying the lobster tacos. While wandering around town, check out Scoops for handmade ice cream, Lloyd's of Avalon Confectionery for fresh-made fudge and Catalina Island Roast Coffee for java made with beans roasted in-house. CC Gallagher is an all-in-one spot for wine, espresso, pastries and even sushi.
Make sure Santa Catalina Island is near the top of your list when exploring vacation retreats in Southern California. Cirrus Aviation Services will fly you and your family to nearby airports in Burbank, Long Beach or Orange County and make arrangements to complete the journey by ferry or helicopter. Just call 702-472-9714 today.

By Rob Kachelriess