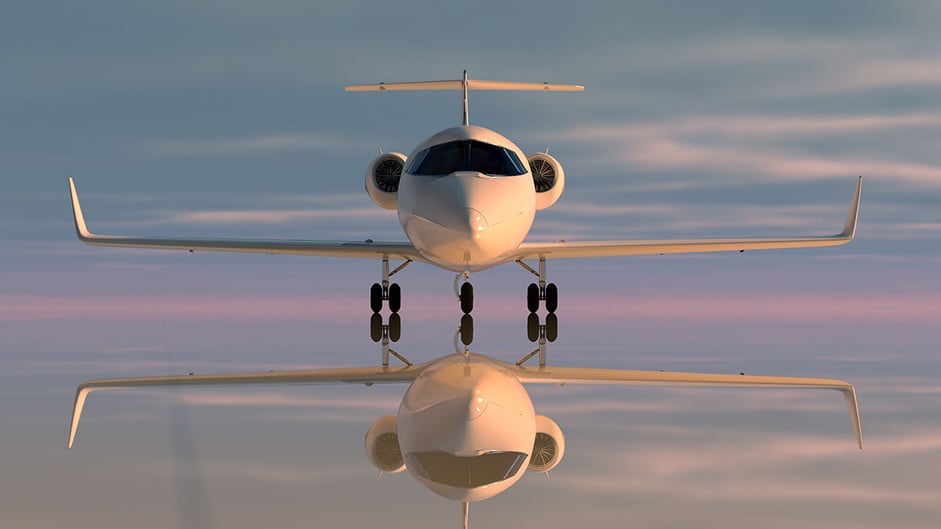 Imagine how the brothers' hearts must have been racing, faster even than the propeller spinning on their biplane: Orville manning the controls of the plane while Wilbur, perched on the outer banks, watching breathlessly as the plane slowly inched upward off the ground, eventually rising about 10 feet and cruising for about 120 feet before it slid back into the sandy dunes of Kitty Hawk, North Carolina.
Orville and Wilbur Wright's 1903 inaugural flight lasted only about 12 seconds, but their invention marked the birth of the aviation industry, transformed how people travel even relatively short distances and eventually eased the way to space exploration and the creation of NASA.
National Aviation Day takes off
President Franklin Roosevelt, an early and vocal advocate of aviation, was so eager to reassure a nation still nervous about flying that he insisted on being photographed as he exited presidential aircraft. In 1939, he declared August 19, Orville's birthday, National Aviation Day to underscore the significance of flight and promote interest in it among Americans.
Teachers, aviation enthusiasts and anyone who continues to marvel at the sight of an aircraft descending gracefully on a runway still celebrate the day in myriad ways. If you're looking for ideas for yourself or others, turn to NASA and Cirrus Aviation Services. The Wrights' invention more than captured the imagination of the founders of Cirrus Aviation; they followed the Wrights' industrious example and built one of the safest and most luxurious private jet companies in the world.
Celebrate August 19 your way
Tip your "wings" to NASA and its unofficial mantra – "spread your wings" – by taking a selfie or a group shot, with everyone stretching out their arms to mimic the wings of an airplane. Then post the picture on social media – with the tag #NationalAviationDay – or send it to NASA.
Watch a movie centered on aviation. NASA staffers are said to enjoy "The Spirit of St. Louis," Disney's "Planes," the documentary "One Six Right: The Romance of Flying," and the National Geographic IMAX spectacle "Living in the Age of Airplanes." Your tastes might lead you to "Top Gun" or even "Airplane!" As long as an airplane is the center of attention, you will have made the "Wright choice."
Visit a science museum or a NASA visitor center, strategically located across the country in Alabama, California, Florida, Maryland, Mississippi, New York, Ohio,Texas and Virginia. See how NASA blends entertainment with education as you "explore...the dramatic past, the thrilling present and the exciting future of America's human space flight." Book a private charter through Cirrus Aviation and make the wonder of flight complete.
Host a plane-spotting picnic near an airport. It can be fun to identify the different types of aircraft that take off and land at an airport during the day. And watching the approaching, glittering lights by night can be invigorating. Just be sure to heed security restrictions near the airport. You know the Wright brothers would.
Book a private charter through Cirrus Aviation. Even Orville and Wilbur probably would have had difficulty deciding between Cirrus Aviation's Beechjet 400, Cessna Citation, Challenger 604 or Lear 60. And who knows which destination they would choose, though they might have been partial to a long, cross-country flight. The point of National Aviation Day is to celebrate that the Wright brothers nurtured the dream of air travel. With Cirrus Aviation, your dreams can soar.
Cirrus Aviation is happy to serve you this Aviation day and everyday. To book your flight call us now at 702-472-9714.