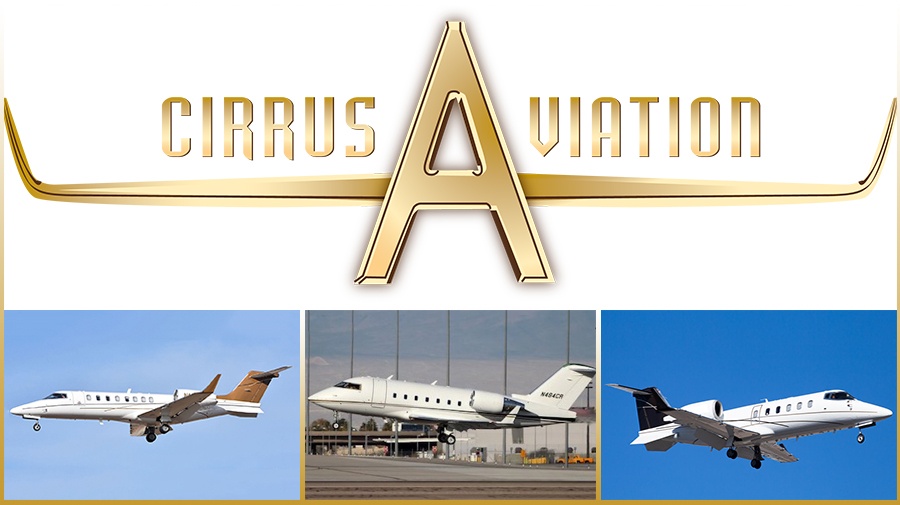 Cirrus Aviation is the largest luxury private jet charter service in Las Vegas and among the safest in the world. As our extensive fleet expands, we are proud to introduce the latest jet additions. Our new aircrafts include a second Learjet 45XR, a second Challenger 604 and a third Learjet 60. With such a large fleet, we take pride in our pristine private jet management.
Click here to view the press release.
Cirrus Aviation's Newest Jets and Private Jet Management
The additions position Cirrus Aviation to better accommodate clients' needs for light, midsize and heavy private jets for domestic and international travel as well as for leisure and business purposes. "By offering more types of aircrafts, we can customize the exact experience each guest requires based on speed, cabin preferences, luxury accommodations, and amenities," Cirrus Aviation President Greg Woods said. "We also make a distinction between a leisure and business traveler, whose needs can often be vastly different." Helping clients choose the right aircraft for their needs is one of the services Woods is most proud of, whether they travel with Cirrus Aviation weekly, monthly or seasonally. It's a service that has grown dramatically now that Cirrus Aviation has purchased:
A second Learjet 45XR, a jet that is so elegant and refined that it's been called the "Swiss army knife of jets." The Learjet can seat 8 passengers in roomy comfort and is built for speed, capable of traveling at record-breaking speeds. Cirrus Aviation debuted its first Learjet 45XR in January 2017. The newest Learjet, which also has a range of 2,000 nautical miles, is nearly identical to the first except that the seats in the new jet can pivot easily so that passengers can face each other if they choose.
A second Challenger 604, which is now the largest private jet in the Cirrus Aviation fleet – making it an ideal choice for business trips and large family vacations. The first Challenger seats 10 passengers while the latest can seat 12. The jet features a range of nearly 4,000 nautical miles.
A third Learjet 60, a midsize jet that seats 8 passengers and can reach a cruising altitude of 45,000 feet. It features the highest power-to-weight ratio in its class, climbing quickly through turbulent air. It boasts a range of 2,800 nautical miles and is a popular choice among Cirrus Aviation clients who travel across the country, as well as to Canada and Mexico.
New Hangar Coming to McCarran Airport
Cirrus Aviation will build a new hangar to park the new jets at Atlantic Aviation executive terminal at McCarran International Airport. In the meantime, the jets will join others in the company fleet:
Beechjet 400, which seats up to 7 passengers
Cessna Citation, which accommodates 8 passengers
Phenom 100, which creates a cozy arrangement for 4 passengers
Cirrus Aviation, which debuted the Phenom 100 in May 2017, still offers many flights on the lithe jet for only $3,500. Whatever your needs may be, our private jet management team will help you find the perfect jet for you. Contact us at 702-472-9714 to reserve your private jet today!