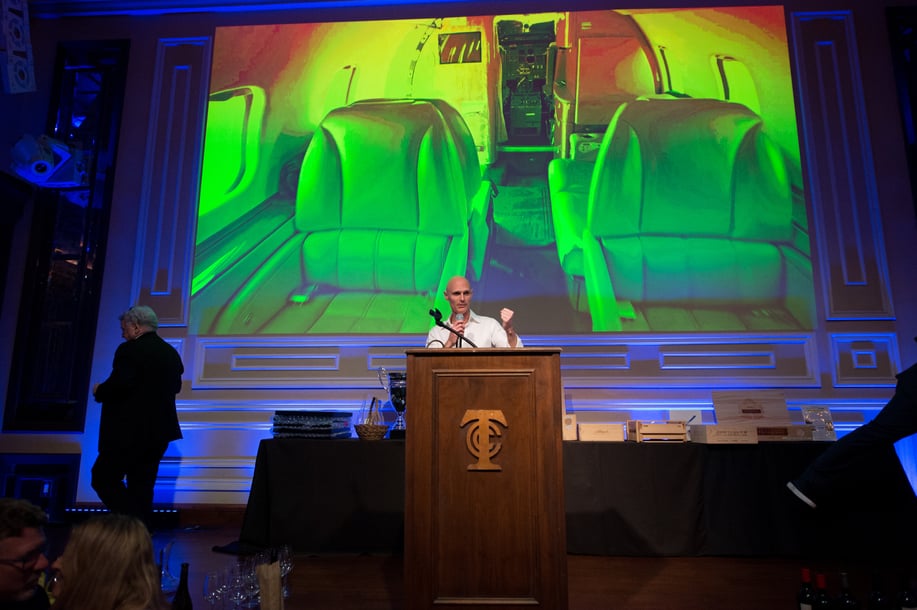 Photo: Cirrus Aviation Services President Greg Woods Presenting at the T.J. Martell Foundation Fundraiser on February 5th, 2018
As one of the most accomplished executives in the music industry, Tony Martell served as president of CBS International Records and worked with everyone from the Isley Brothers to Ozzy Osbourne. Yet his greatest achievement is founding the T.J. Martell Foundation to battle life-threatening forms of cancer.
Named in honor of Martell's son, who died from leukemia, the T.J. Martell Foundation held its very first fundraiser back in 1975 at Buddy Rich's New York nightclub. Ella Fitzgerald, Benny Goodman and Duke Ellington were among the guests who helped raise $50,000 in a single evening. Over the following four decades, the nonprofit organization would go on to raise $280 million for scientific research at hospitals across the United States.
Tony Martell passed away in 2016 but his legacy continues to be a powerful one. The T.J. Martell Foundation held its latest fundraiser on February 5 at the Taglyan Complex in Hollywood. In just one night, the 10th Annual Los Angeles Wine Dinner Auction & Celebration raised more than $600,000 to help deliver "Music's Promise for a Cure."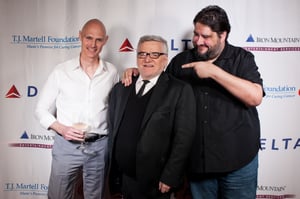 Cirrus Aviation Services was proud to sponsor this wonderful event and offered two prizes for the evening's live auction. A Las Vegas getaway for four people included a Learjet 45XR private charter from Los Angeles along with three nights of gourmet dining and entertainment on the Strip. The second prize was a six-month package of unlimited one-way private jet empty leg flights for the winner and up to three guests on each departure. The two individual prizes earned combined winning bids of nearly $27,000, proving to hold incredible value in contributing to the evening's fundraising efforts.
Cirrus Aviation Services President Greg Woods was in attendance for the event, which included a reception, dinner and wine tasting for music industry executives, artists, wine enthusiasts and other guests. As a family-owned and operated business, Cirrus Aviation Services understands how the devastating effects of cancer can affect precious loved ones and why the work of the T.J. Martell Foundation is so important. The company is honored to continue its philanthropic efforts and community engagement by taking part in such an important cause. Please visit the T.J. Martell Foundation online and learn more about how members of the music industry are joining forces to treat and cure cancer.