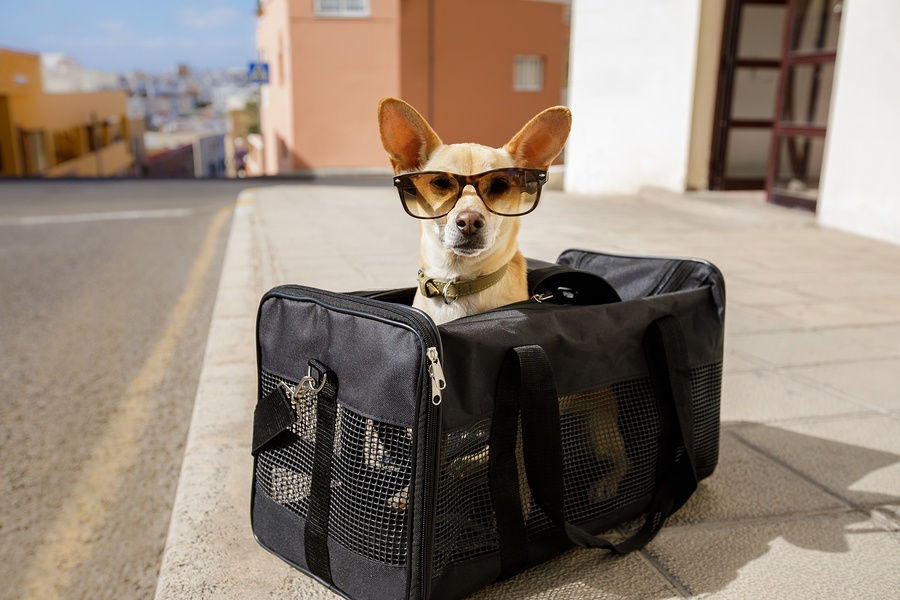 Some travelers are still surprised to learn Cirrus Aviation's private jet charter services are pet-friendly. We take steps to ensure our canine and feline travelers enjoy the ride just as much as their owners. Here's are some tips to improve your pet's safety and comfort before, during and after a flight.
Preparing Pets Before a Flight
Get an all-clear for your pet to fly from your veterinarian.
When flying international, secure a health certificate from the vet stating the pet's vaccinations are current. Research quarantine laws in advance, especially for island destinations.
Think twice about asking for a pet tranquilizer. The American Veterinary Medical Association discourages them because they can lead to heart or respiratory issues.
Pack your pet's favorite toys, blankets and treats. In this way, pets are very much like people: They travel better when they have their favorite things close by.
Limit their food and water intake, and allow them to relieve themselves right before boarding the private jet.
Caring for Pets During a Flight
Consider a crate for small pets. This may help calm their nerves.
Be prepared to secure your pet with a harness during takeoff, landing and any turbulence. Pet stores are filled with safety devices, including ones that connect right to an aircraft's seat belt.
Bring a litter box, training pad or "pet diaper" for long flights.
Caring for Pets After a Flight
Take pets for a walk, so they can relieve themselves.
Offer water and a treat. A full meal should wait until arrival at the final destination.
Reserve Cirrus Aviation's Private Jet Charter Services
At Cirrus Aviation, we pride ourselves on being accommodating hosts to not only our human travelers, but also to those who walk on all fours. For more information on pet-friendly private jet charter services, contact Cirrus Aviation today at 702-472-9714.