The largest private jet charter service in Las Vegas offers new opportunities for nonstop transcontinental travel with the Challenger 604.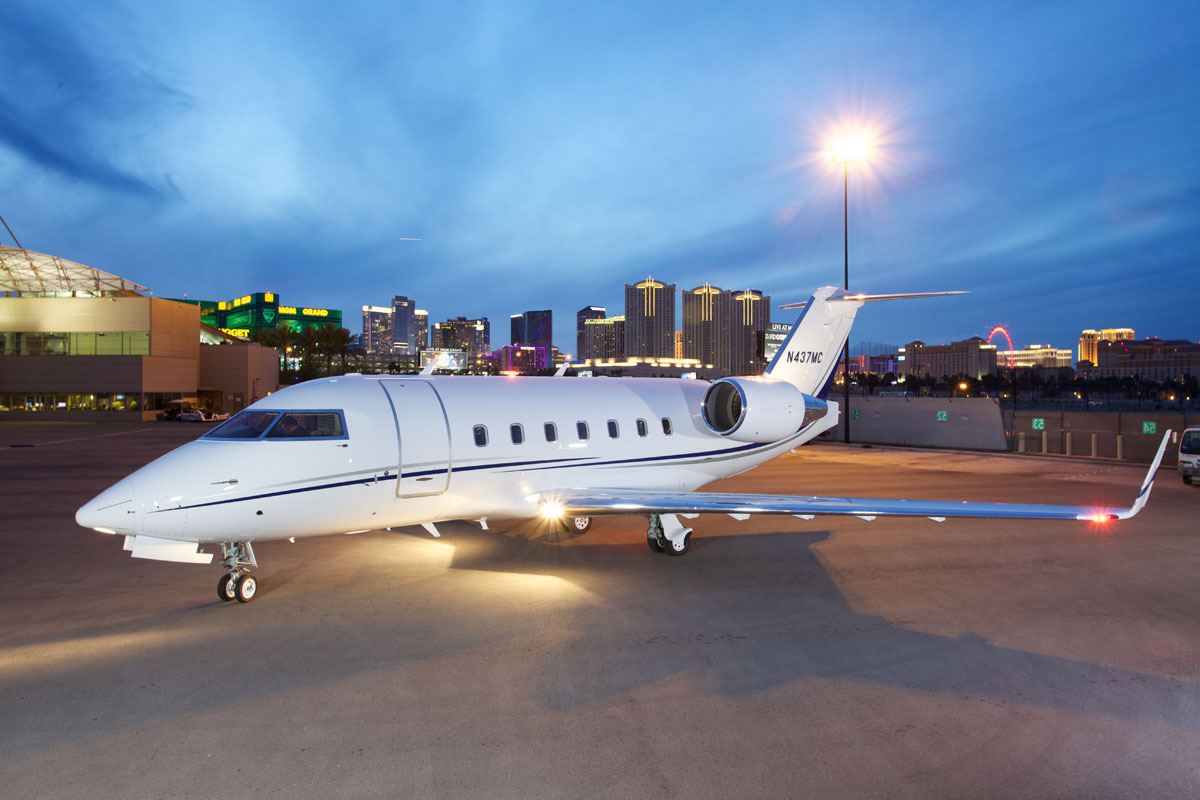 Cirrus Aviation Services is expanding its fleet with the addition of the Challenger 604. The powerful and stylish heavy jet is one of the most luxurious and desired aircraft in the world for private travel.
A favorite choice of the wealthy and powerful, heavy jets are large enough to travel from Las Vegas to Europe without refueling. Out of the thousands of private charter airlines in the United States, only a few have an aircraft of this size and caliber. It's just one example of how Cirrus Aviation outperforms all competitors in the Las Vegas market.
The Challenger 604 has plenty of room and can comfortably accommodate ten passengers with six large leather chairs and a sofa covered in designer wool fabric.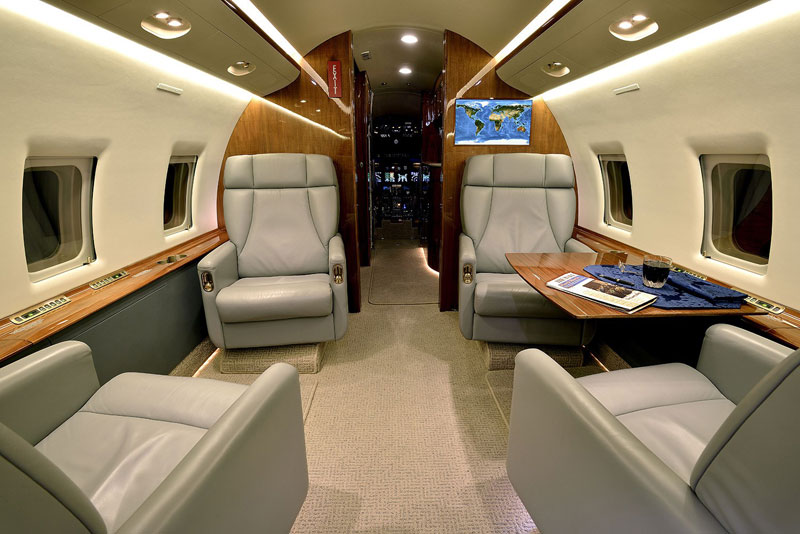 The aircraft offers the latest perks to make every journey stylish and comfortable. The furnishings feature walnut woodwork with sleek countertops and overhead cabinets. The cabin features designer lighting and 14 passenger windows. Each flight offers Wi-Fi connectivity, a high-definition television screen and six USB charging stations. A spacious lavatory can be found in the back of the rear cabin.
Of course, no flight is complete without food or drink. The Challenger 604 is equipped for a variety of inflight dining options, from custom catering to coffee and snacks or lavish bottle service, whether it's fine wine, champagne or craft cocktails.
The exterior of the aircraft is sleek matterhorn white with titanium and dark blue striping.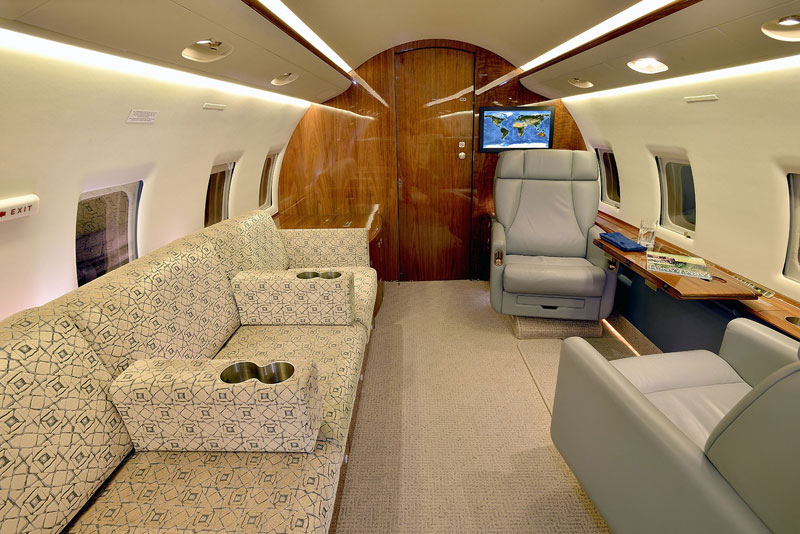 "We are incredibly excited to add this fabulous new jet to our already formidable lineup of aircraft," says Greg Woods, Cirrus Aviation president. "It will enable us to expand our luxury business and leisure travel experiences while continuing to grow our national clientele and market. This new jet is an indication of the confidence that Cirrus Aviation has in the private jet sector." Woods adds that Cirrus Aviation is the only positive revenue flow private jet charter service and management operator in Las Vegas.
The Challenger 604 joins a fleet of light and mid-sized jets, including many under outside ownership. Cirrus Aviation has dramatically expanded its management program in recent years, exceeding service, operational and financial goals for owners who want to see their private aircraft reach its full potential as an investment while functioning in top condition at an optimum performance level.
Cirrus Aviation has won rave reviews from customers for a unique hands-on approach to service that's based on personal connections. Team members are more than just a voice on the phone. Cirrus Aviation exceeds all expectations with quick communication, attention-to-detail, competitive pricing and deep resources to secure an aircraft for any need at any time. Located just steps from the Las Vegas Strip, a face-to-face meeting can be set up within minutes. Special requests and custom experiences are a specialty, whether it's an inflight dinner personally catered by a celebrity chef or a dream vacation featuring exclusive access to in-demand events after your jet touches down on the runway.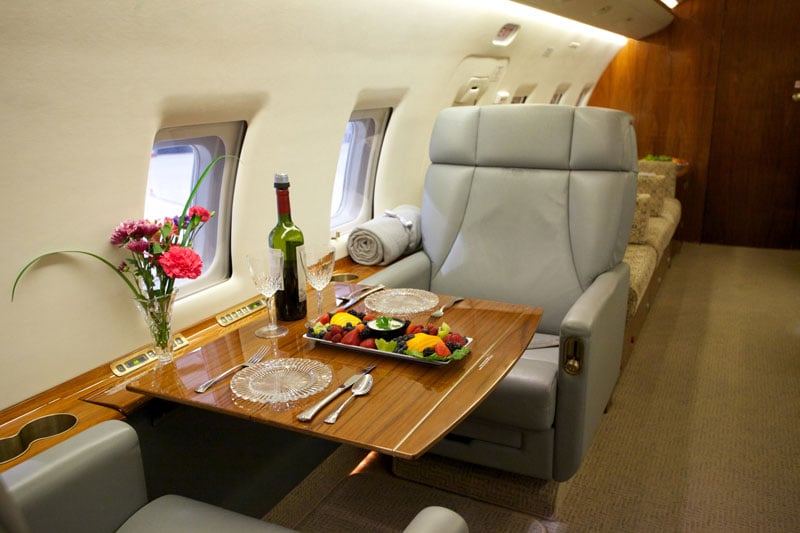 Cirrus Aviation is excited about taking a bold new step into the future with the Challenger 604 and is eager to share this impressive aircraft with you and your family or business today. Packages are being offered to thousands of airports around the world.
Contact us today at 702-472-9714 to book your flight and be one of the first aboard our new aircraft!