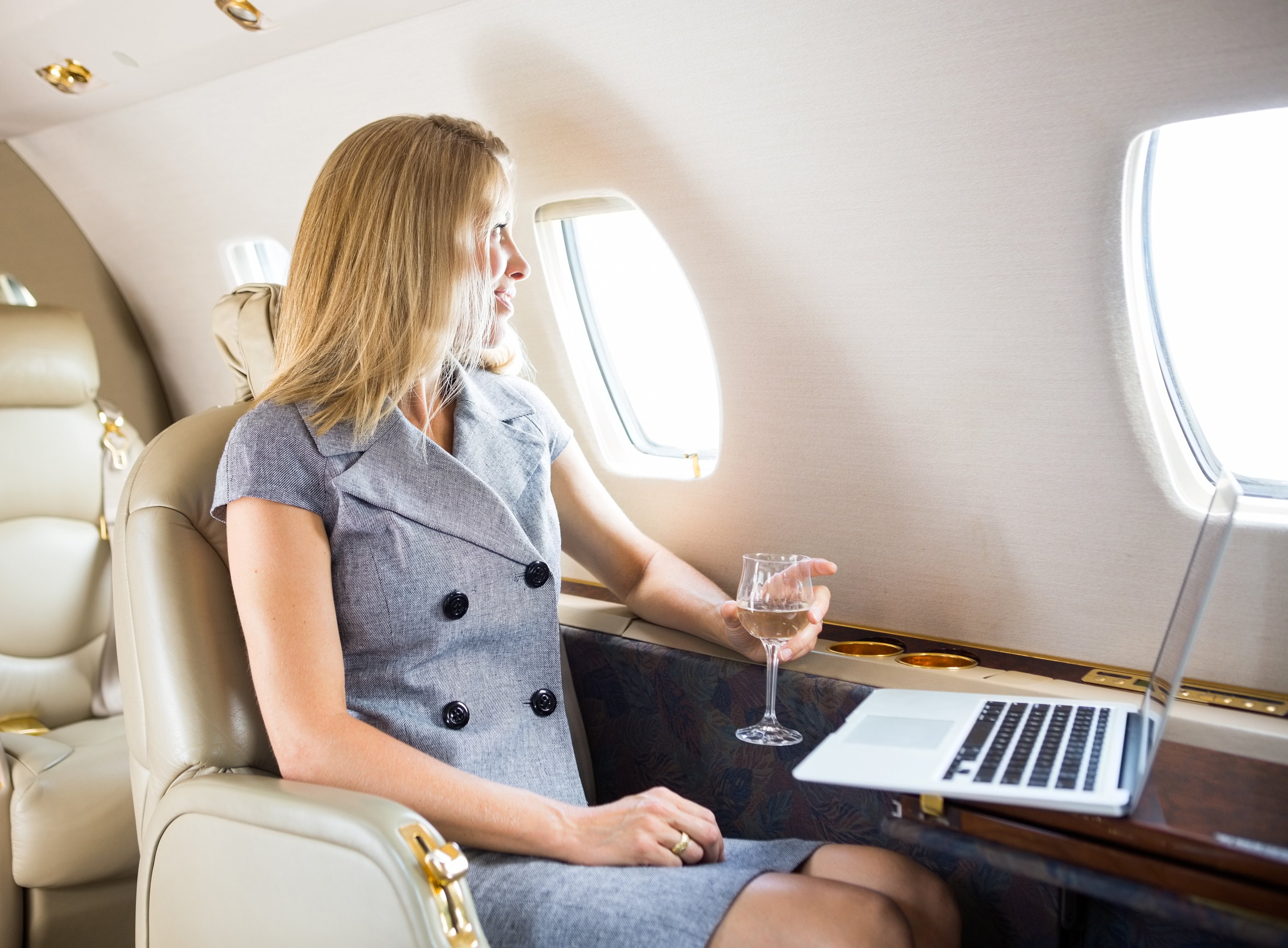 It's a proven fact the in-flight experience alters the taste of many foods and beverages, including wine. The cabin pressurization and air conditioning on a flight interact to alter the passengers' senses of smell and taste. These conditions also cause people to produce less saliva, creating a "dry mouth" feeling. The unfortunate result is food and drinks end up tasting bland and uninteresting.
Understanding the science behind what causes wine to taste strange will help travelers choose the perfect food and wine pairings for their next jet charter.
How to Choose the Best Wine for a Flight
Cabin conditions cause the tannins in wine to intensify and the wine's aroma to grow warmer. This combination often makes the wine's flavors less intense while also giving it a rough edge. To combat this, avoid lighter and more delicate wines during a flight. Instead, opt for bolder choices like Merlot, Shiraz, Riesling, and Sauvignon Blanc.
Selecting the Ideal Food Pairings
One of the five basic tastes, known as Umami, is unaffected by in-flight conditions. In fact, in some circumstances, it's actually enhanced. Since these taste buds most strongly recognize the flavors in tomatoes, mushrooms, cheese, grilled meat, and fish, it's easy to see how a great food pairing can make a world of difference for a mile-high dining experience.
The largest jet in Cirrus Aviation's fleet, the Challenger 604, features a cabin host and full galley to cater to the specific food and beverage requests of each passenger. This is especially beneficial for those with dietary restrictions.
Book Cirrus Aviation's Jet Charter Service for a Memorable In-flight Experience
Cirrus Aviation knows chartering a private jet is about more than simply getting from point "A" to point "B." The entire experience matters, including every single detail. Contact us today at 702-472-9714 to book a private jet charter.