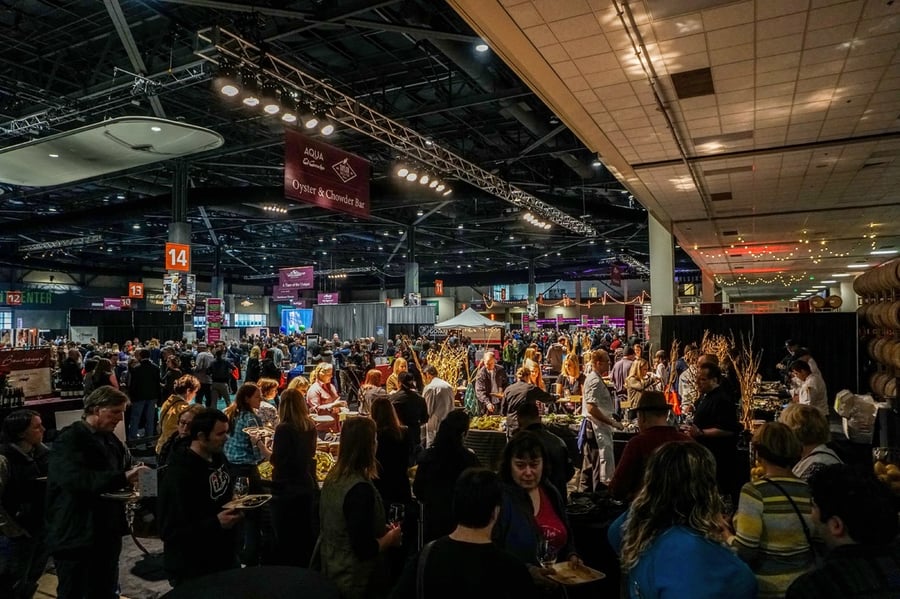 Photo: Suzi Pratt Photography
Taste Washington is the country's largest single-region food and wine extravaganza. For four days – from March 22 to 25 – 235 wineries, 65 restaurants and 60 culinary exhibitors will tempt attendees with food and wine at six signature events. Charter a plane from Las Vegas to Washington to attend this exquisite affair.
Charter a Plane from Las Vegas to These Exciting Events
Red and White Party
7 p.m. to 10 p.m. Thursday, March 22
Prepare to be dazzled at this VIP event at the AQUA by El Gaucho restaurant on the Seattle waterfront. Top winemakers will pour their most coveted red and white vintages while Executive Chef Wesley Hood will pair them with choice offerings from his vibrant menu. Don your finest red and white apparel and enjoy this luxury event.
On the Farm
10 a.m. to 3 p.m. Friday, March 23
Washington is home to some of the country's foremost farm-to-table experts, from the shellfish farmers in Puget Sound to the fruit orchard owners in the eastern portion of the state. Imagine what you'll learn as you tour farms in the region and learn how local chefs prepare the bounty. With each excursion, you'll enjoy a farm-fresh lunch paired with some of Washington's finest wines.
The New Vintage
7 p.m. to 10 p.m. Friday, March 23
The Fisher Pavilion will once again host this elegant soiree, where guests can sample wine, dish with celebrity chefs, sample gourmet selections, and dance the night away in the Rosé Lounge.
Grand Tasting
1 p.m. to 5:30 p.m. for VIPs
2 p.m. to 5:30 p.m. for general admission Saturday, March 24, and Sunday, March 25
Bring an appetite to this grand event – a gathering of 65 top Washington restaurants and more than 230 wineries under the roof of the CenturyLink Event Center. You have 2 days to sample the best of what Washington has to offer your palate.
Taste & Savor Tour
8 a.m. and 9 a.m. Saturday, March 24
Pike Place Market is a Seattle icon, and visitors can munch their way through all the locally made specialties there, including breakfast biscuits and maple-bacon donuts. Wash it all down with a cup of cider or catch a fish at the market's fish stand. Nearly 30,000 people visit the market each day, but these early tours will ensure that you beat the crowd and savor the freshest samplings.
Sunday Brunch
10 a.m. to 12 p.m. Sunday, March 25
Experience a combination of food and music when this new event pairs a surprise Seattle musician with two standout chefs. They know the best brunches feature Grey Goose Bloody Marys, so be ready to raise a toast.
Cirrus Aviation will be ready, too, when you charter a plane from Las Vegas and enjoy the trip to Seattle. Like a grilled steak and a good red wine, Taste Washington and Cirrus Aviation make a great pairing, too. Book your flight today by calling 702-472-9714.