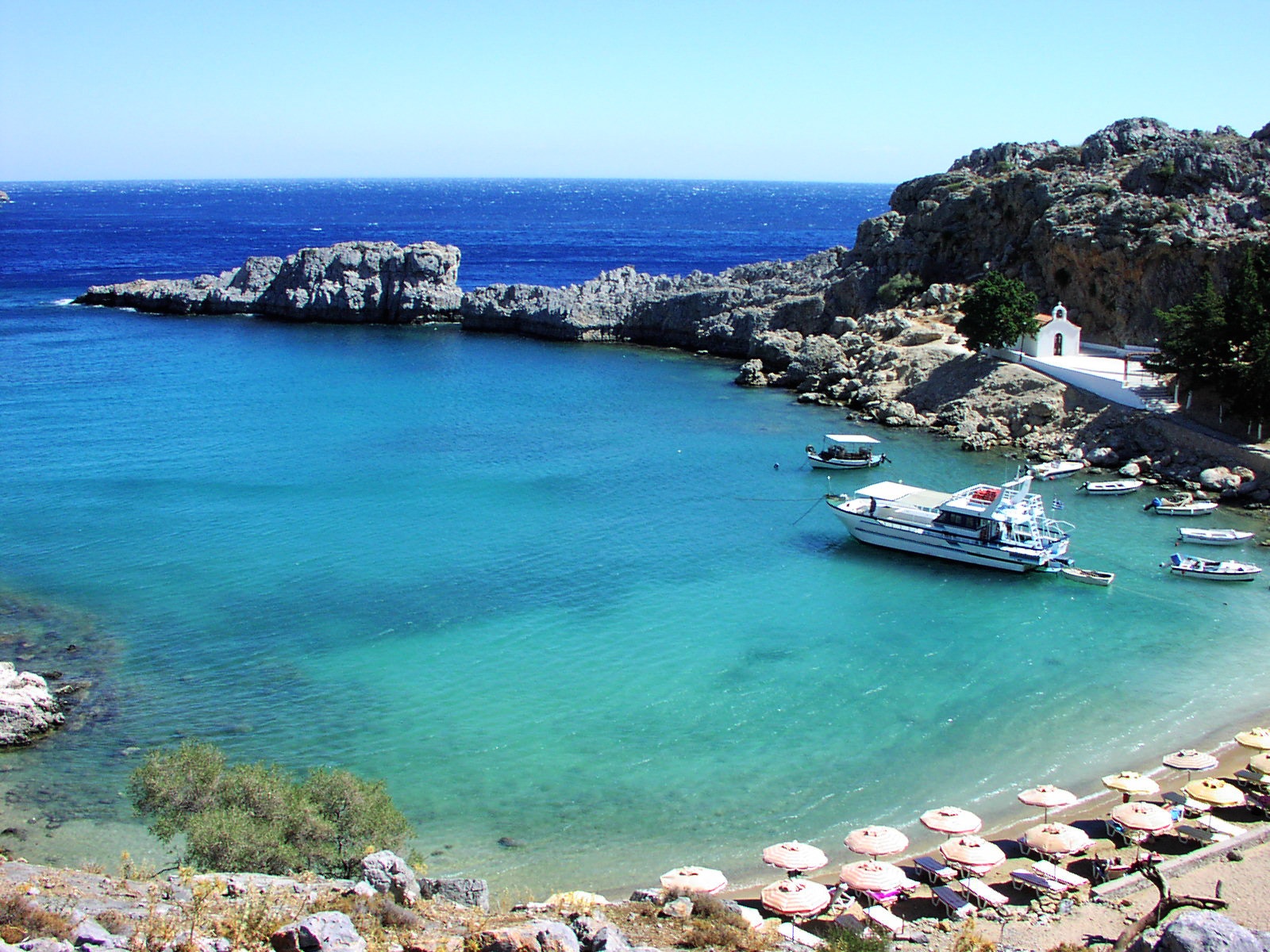 There are 227 inhabited islands along the coast of Greece, each with their own personality and charm. The tough part is trying to decide which of these islands are best to visit. So look over these enticing options before booking an international flight on board a Challenger 604 with Cirrus Aviation.
Charter a Private Jet to These Greek Islands
Rhodes
Rhodes is the largest of the Dodecanese islands and home to one of the best preserved medieval European towns. One popular destination here is the ancient ruins where the Colossus of Rhodes stood. Another intriguing sight is the Palace of the Grand Masters, which was captured by the Ottomans before being taken by the Italians. Today, it serves as a history museum documenting the rich heritage of the island.
Crete
Crete is the largest island in Greece. For foodies looking to try some of the finest Greek cuisine, Crete is the place to be. There are plenty of regional specialties to sample, like the famous Cretan wedding rice known as gamopilafo. For dessert, be sure to try the kserotigana, a flaky pastry dipped in honey.
The Heraklion Archaeological Museum in Crete contains one of the largest collections of Minoan art and artifacts. The Knossos Palace is another must-see destination. Settled in the Neolithic period, this area is the basis for what is considered the oldest city in Europe.
Naxos
In a sea of rocky islands, the fertile, green lands of Naxos immediately stand out. The island is the perfect place for enjoying outdoor activities. Go for a hike up Mount Zeus, the tallest peak in the Cyclades. According to Greek mythology, the god Zeus was raised inside a cave on this mountain. The island of Naxos is also quite windy, making it great for windsurfing and kitesurfing.
Naxos has been inhabited since the 4th millennium B.C. Many of the cities and villages feature Byzantine and Venetian influences. You'll discover beautiful old churches, monasteries and castles.
Milos
Milos is the furthest southwestern island of the Cyclades and where travelers enjoy some of the best beaches in all of Greece. Sarakiniko Beach stands out with white rock formations that resemble the moon. The island is also known for its statues of Greek gods and goddesses, including Poseidon and Aphrodite.
Visit these exciting Greek island destinations by booking a Challenger 604 private jet. As the largest aircraft in the Cirrus Aviation fleet, the Challenger 604 can comfortably accommodate 10 passengers and travel up to 4,000 nautical miles (or nine hours) before refueling. It's the most luxurious and convenient way to travel to more than 8,000 airports around the world. Contact Cirrus Aviation at 702-472-9714 to plan your journey today.