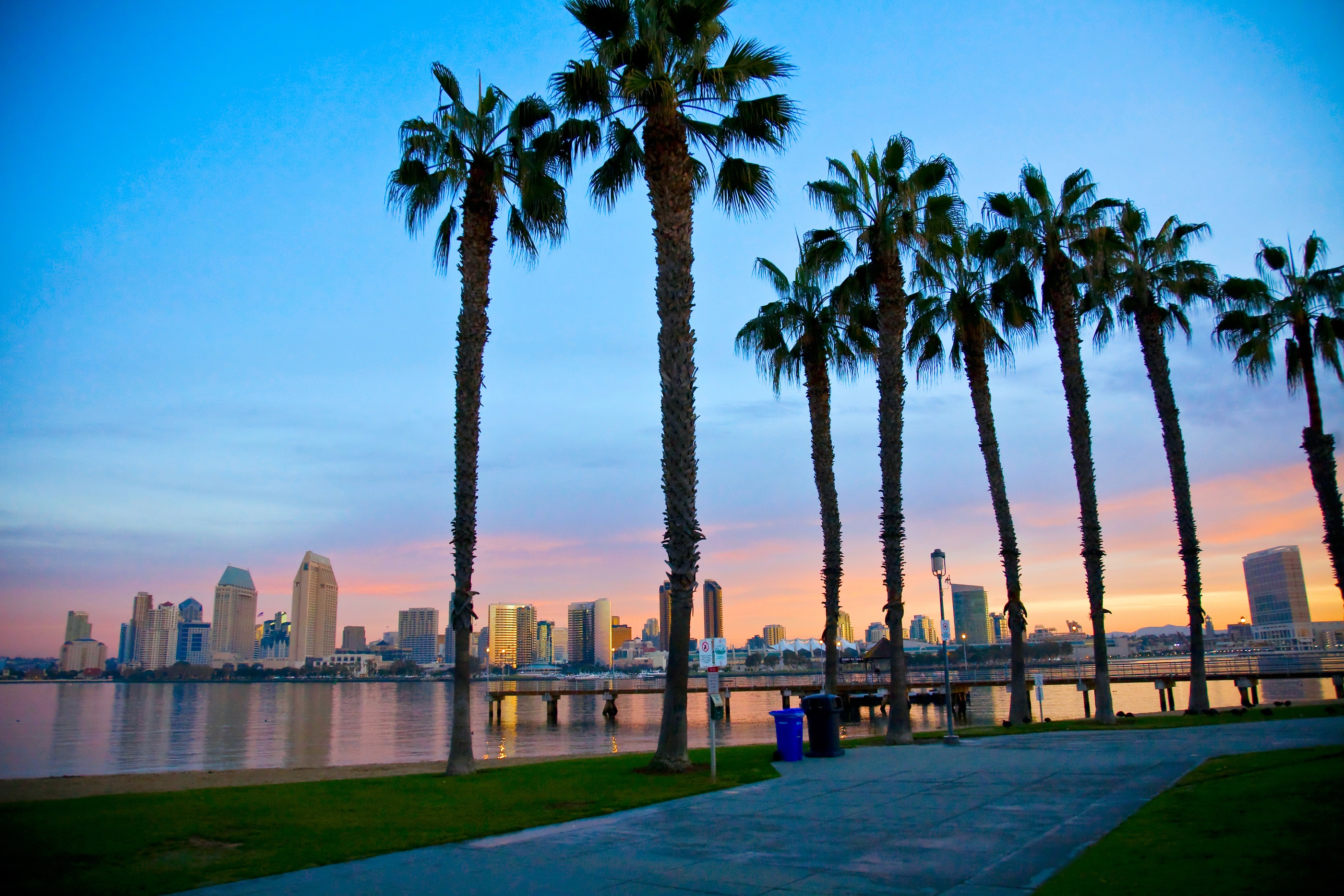 With approximately 2,958 hours of sunshine each year and 70 miles of coastline, San Diego is the ultimate beach destination. Charter a private jet to experience everything San Diego's beaches have to offer. The following are a few of our favorites.
Coronado Central Beach
Coronado Central Beach ranks as one of the top beaches in the nation, making it a great destination for families and couples who want to vacation at a picturesque location. Enjoy a seaside spa treatment at Hotel Del Coronado's Spa at The Del with services that include massages, facials and body wraps.
La Jolla Beach
At La Jolla Beach, book a private open dive with La Jolla Dive. An expert guide will point out various types of marine life while navigating the kelp forests of La Jolla Cove or the dramatic underwater terrain at La Jolla Canyon.
When not enjoying the ocean, guests can play a round of golf on one of two world-renowned courses at Torrey Pines Golf Course. Beginners can even sign up for an entire day of golf school with private instruction.
Mission Beach
Mission Beach lies adjacent to a classic beachfront boardwalk with arcade games and a roller coaster. Take a stroll along the coast or sign up for a custom luxury tour with Bespoke Experiences. Collaborate with a guide to create the perfect itinerary for an outing that includes a private chauffeur and optional security detail.
Explore the Coast
Experience the San Diego coastline at night with an overnight sailing trip to Glorietta Bay, where the yacht departs from nearby Harbor Island. After a sunset cruise, the yachts travels to its overnight anchoring point at Glorietta Bay. Have dinner and cocktails on board or take a dinghy to Coronado Island.
Charter a Private Jet to San Diego
Ready to charter a private jet to San Diego? Contact Cirrus Aviation at 702-472-9714 to plan a Southern California getaway. Spontaneous travelers can be in the air in as little as one hour.