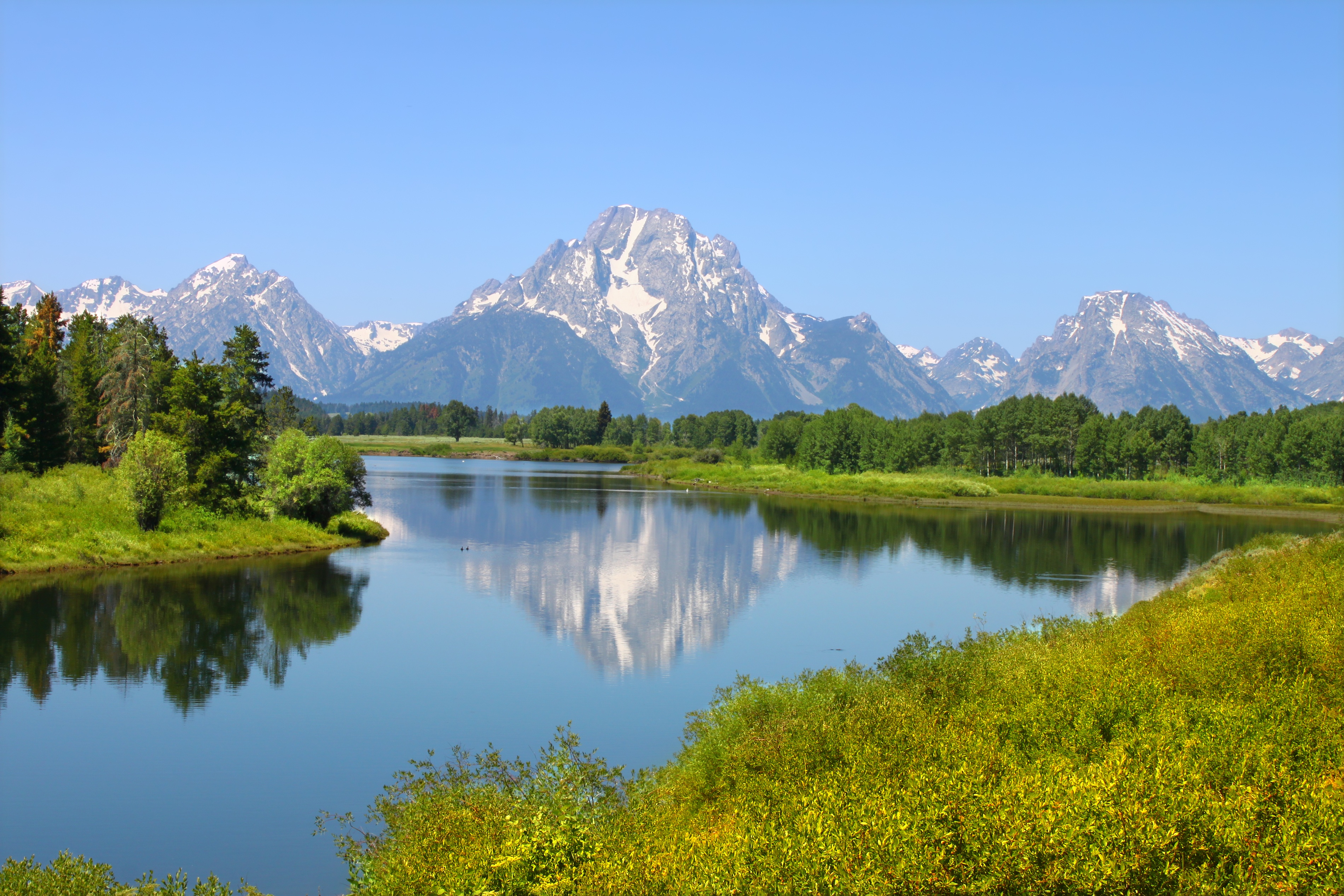 Say farewell to summer with an unforgettable Labor Day weekend getaway. Charter a private jet to one of three compelling under-the-radar destinations that are sure to impress.
Charter a Private Jet to These Unique Locations for Labor Day
Outdoor Adventure:
Grand Teton National Park, Wyoming
Where to Go:
Due to its location 10 miles south of Yellowstone National Park, Grand Teton National Park is overlooked by many visitors to the area. Yet this serene location offers breathtaking views of the major peaks of the Teton Range. Explore 200 miles of trails and float down the Snake River.
Visitors should also take time to visit the charming town of Jackson Hole, which earned its name because it's located in a valley that's entirely surrounded by mountain ranges.
Where to Stay:
Jenny Lake Lodge blends Old West charm with modern comforts. The lodge originally opened in the 1920s but was rebuilt after it burned down in 1935. At Jenny Lake Lodge, Grand Teton National Park is at your doorstep, and within walking distance from three glacial lakes.
Artistic Journey:
Columbus, Ohio
What to Do:
Columbus is home to the Pizzuti Collection. This small but impressive modern art gallery features new exhibits frequently. The building is surrounded by a sculpture garden filled with amazing pieces.
The Topiary Park is another must-see attraction. It is a seven-acre recreation of A Sunday Afternoon on the Island of La Grande Jatte by George Seurat. Created in the early 1990s, it remains the world's only topiary recreation of a painting. At the park, visitors will find topiaries of 54 people, eight boats, three dogs, a monkey and a cat.
Where to Stay:
A partner with the Pizzuti Collection, Le Meridien Columbus, The Joseph is a luxury hotel in downtown Columbus with 135 chic guest rooms and suites. Inside the lobby, the hotel's own art museum – displaying 38 unique pieces of art – is featured. For an even more luxurious experience, enjoy being pampered in one of the hotel's lavish private spa suites.
Mysterious Exploration:
Santa Cruz, California
What to Do:
The Santa Cruz Mystery Spot was "discovered" in 1939. The laws of physics and gravity don't seem to apply at this oddly tilted cabin in the redwood forest. The amazing optical illusions found here make for some great photo ops.
Santa Cruz is also home to the Bigfoot Discovery Museum. Here you'll find a collection of Bigfoot artifacts, alongside a nine-foot-tall Bigfoot folk art sculpture.
Where to Stay:
Hotel Paradox is a boutique hotel with a one-of-a-kind design. The hotel describes its ambience as "contemporary, inviting, and a little bit mysterious." Inside the rooms and suites, you'll find a warm urban forest aesthetic with floor-to-ceiling windows, reclaimed wood paneling and river rock shower floors.
Reserve Your Flight Today
Charter a private jet to one of these locations for a Labor Day trip you'll never forget. Contact Cirrus Aviation to book a flight today. Our team will help find the perfect aircraft for your trip and can accommodate even the most immediate needs. Call 702-472-9714 to get started.