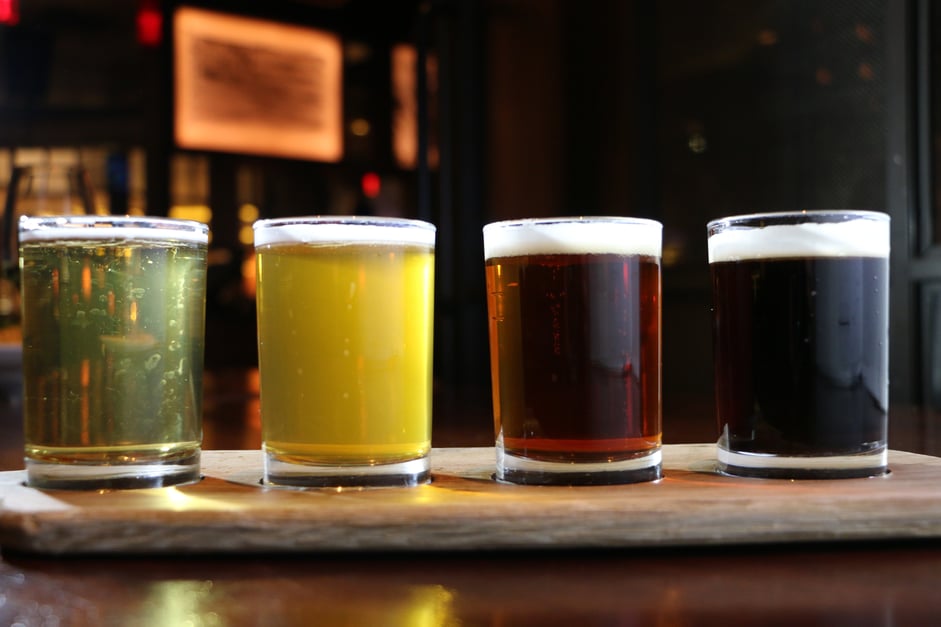 Photo: Public House
Father's Day is coming up on Sunday, June 18, and there's no better place than Las Vegas to have a good time with Dad. Book a flight via Cirrus Aviation Services and check out all the fun activities the city has to offer for the weekend.
Taste the Luck of the Irish
Ri Ra Irish Pub will serve a special Father's Day menu from 11 a.m. to 2 a.m. It includes potato & leek Soup, a duo of crab cakes, BBQ pork belly meatloaf, slow braised leg of lamb and king cut prime rib. Top it off with pound cake topped with cream and cherries for dessert.
Try Different Beer Samples
If Dad loves beer, head to Public House at the Venetian. A $10 "Hops on Pops" beer flight will include four IPA samples: Racer 5, Firestone Luponic, Victory Hop Devil Nitro and Hop Nutz Hopathon.
See a Steamy Show
As one of the longest running adults-only shows on the Strip, Fantasy offers a lineup of beautiful women with live singing. On Father's Day, all the men in the audience will be given a free calendar featuring the performers. In addition, everyone will be invited to a special meet-and-greet afterwards for photos and autographs.
Mix and Match Bourbon
La Cave inside the Wynn has a premium Father's Day bourbon flight. It includes one-ounce pours of Rowan's Creek, Noah's Mill, Jack Daniels Single Barrel and Eagle Rare. They go perfectly with the restaurant's menu of small bites, especially the beef filet crostinis topped with bleu cheese or the chorizo flatbread.
Eat Your Meat
Bazaar Meat by Jose Andres is one of the best and most adventurous steakhouses on the Strip. For Father's Day, the restaurant will offer a special prix-fixe menu for $100 per person. It includes pork-skin chicharron, Ferran Adria olives, bagel and lox cone, croquetas de pollo, Washugyu beef and parmesan grissini, Brandt beef tenderloin, Robuchon potatoes, grilled asparagus and a choice of desserts. Come with a big appetite.
Make Pizza Together
Evel Pie is offering pizza making classes for dads and their kids (of all ages) on Saturday, June 17. Together, you'll learn how to stretch the dough, bake it and pick out the perfect toppings. You have a choice of two class times: 10:30 a.m. to noon or 12:30 p.m. to 2 p.m. Tickets are $20 for two people.
Visit Exotic Animals
The 52-acre Casa de Shenandoah is not only the longtime home of Wayne Newton, it's also a lush estate with all sorts of exotic animals, including Arabian horses, penguins, wallabies, peacocks and a monkey named Boo. Explore the grounds with the Animal Adventure Tour, which will be free to dads on June 17, the day before Father's Day, at 9 a.m.
With so much to offer for Father's Day, you'll want to book your flight to las Vegas right away. Make a reservation by calling Cirrus Aviation Services at 702-472-9714 today.
By Rob Kachelriess