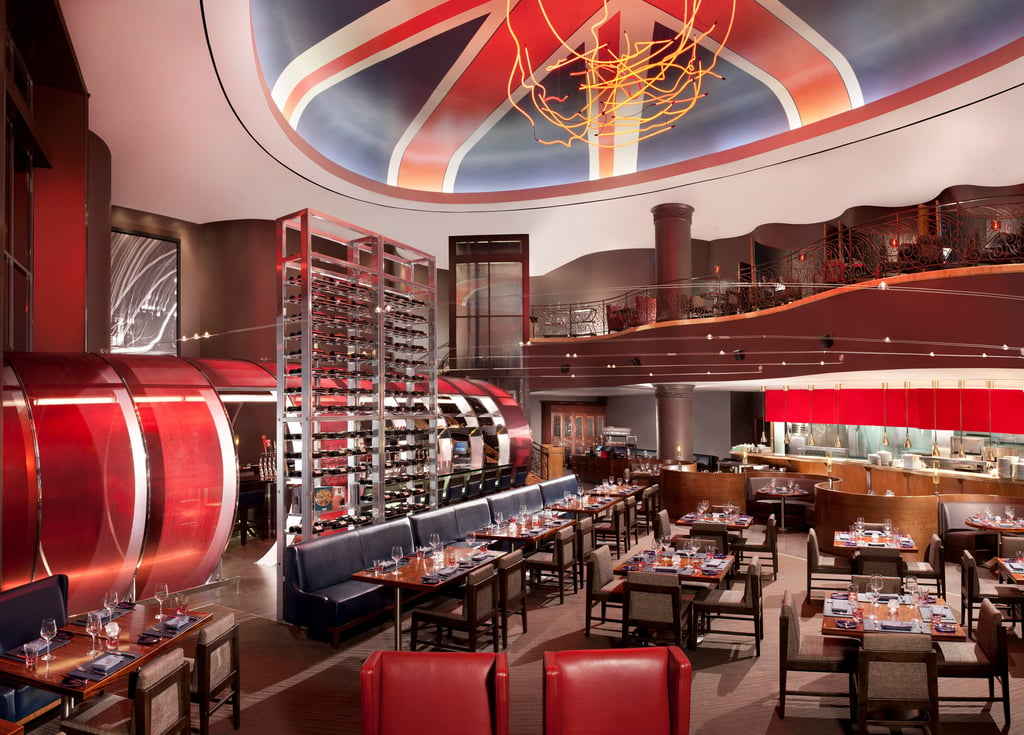 Photos: Caesars Entertainment
Gordon Ramsay has built a small empire of Las Vegas restaurants in partnership with Caesars Entertainment. He currently has four dining spots on the Strip with a fifth on the way. However, his most formal and indulgent location is Gordon Ramsay Steak at Paris Las Vegas.
The restaurant mixes style and sophistication with a playful attitude. The entrance is designed to be a "chunnel" that represents leaving the French-themed casino floor to the English-themed restaurant. The ground floor and bar area bustles with energy while the second floor offers a more relaxing atmosphere. For some extra privacy, added dining rooms are tucked away in the back. Yet no matter where you sit, the food and service is top-notch and among the very best in Las Vegas.
To celebrate its fifth anniversary, Gordon Ramsay Steak is offering a "Hell's Kitchen Tasting Menu" through the end of June. It's a wonderful opportunity to sample signature dishes.
The meal begins with a light touch: an amuse bouche of a Kumamoto oyster topped with red mignonette pearls served alongside a Scotch Egg, which combines berkshire pork sausage and a perfectly cooked egg into a small crunchy sphere. It sets the stage for the first course of a fresh and vibrant tomato and burrata salad that's given a welcome crunch with a topping of toasted pistachio crumbles.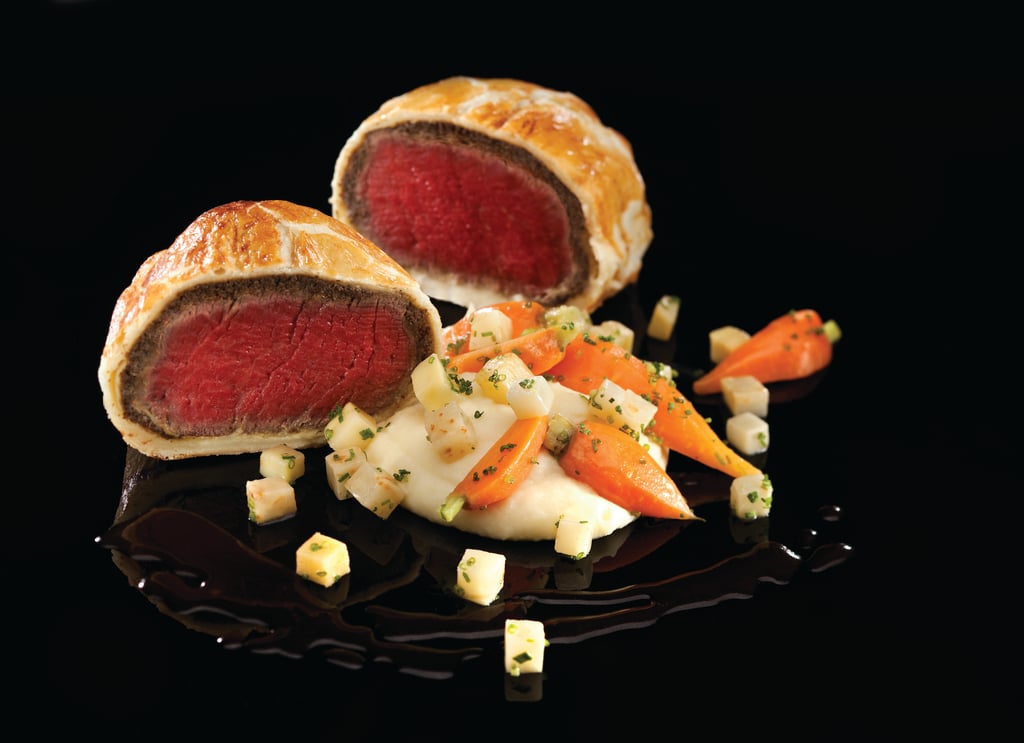 Next up is a seared scallop served on an intriguing blend of risotto, carrots and peas. As a sushi-grade scallop, it has a certain degree of sweetness that's balanced by the saltiness of the caviar on top. The main course however, is the Beef Wellington, one of Gordon Ramsay's most popular dishes. The small tasting portion is served on potato puree with glazed root vegetables and a generous cut of seared foie gras. Both cuts are extremely tender with the flavors brought out with summer black truffle jus.
While the Sticky Toffee Pudding is Ramsay's most famous dessert, the tasting menu wraps up with a vanilla mascarpone cheesecake prepared with fruit and pistachio bits. The limited edition tasting menu is $165 per person with optional wine pairings available for an added $85 per person. The menu is a welcome and convenient way to enjoy a variety of signature dishes in one evening. Try it while you can!
Fly into Las Vegas on board a luxury private jet and enjoy a dinner at Gordon Ramsay Steak. Cirrus Aviation will handle your flight and reservation. Call 702-472-9714 today.
By Rob Kachelriess