One of the most anticipated restaurant openings of the year has over-delivered on its promise. Catch is now taking reservations at the Aria and is proving to be a natural successor to high-energy dining destinations like STK, where the scene is social, the atmosphere is vibrant and incredible food is designed to share.
"There's never a dull moment at a table," says Chef Andrew Carroll. "There's always one plate coming out at a time. There's never that quiet moment."
The dining room alone encourages engagement. The decor is modern with rustic touches of copper, brick and wood. A long floral tunnel, serving as the entrance from the casino floor, is destined to become one of the most popular selfie spots on the Strip.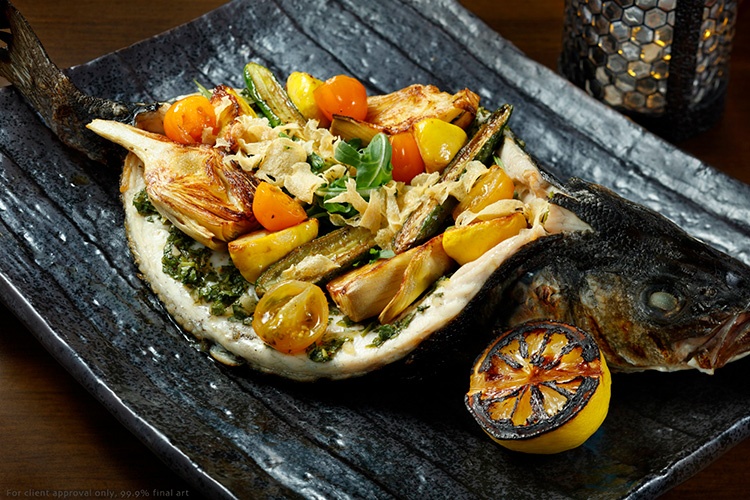 Interactive touches appear throughout the dinner itself. The robust Meatpacking Manhattan is served in a flask that's poured upside down, hung on the glass and yours to take home. The signature Catch Roll of crab, salmon and miso honey is lightly torched tableside.
Carroll, who's helping roll out the Vegas edition of Catch after opening locations in New York and Los Angeles, says the menu is globally influenced with a focus on seafood and steaks. It's a place where Spanish octopus sits alongside tender filet skewers with a soy teriyaki sauce. "It's great being a chef here," says Carroll. "Wherever I've been in the world, I can utilize (that experience)."
The chef's own favorites include the tuna and hamachi sashimi topped with caviar and black truffle shavings. He's also a big fan of the roasted branzino, served upright and stuffed with arugula, tomatoes and artichoke tossed in a citrus lemon vinaigrette. "The branzino is nice because it's a whole fish, but it's very light and refreshing," he says. "So two people can finish it off."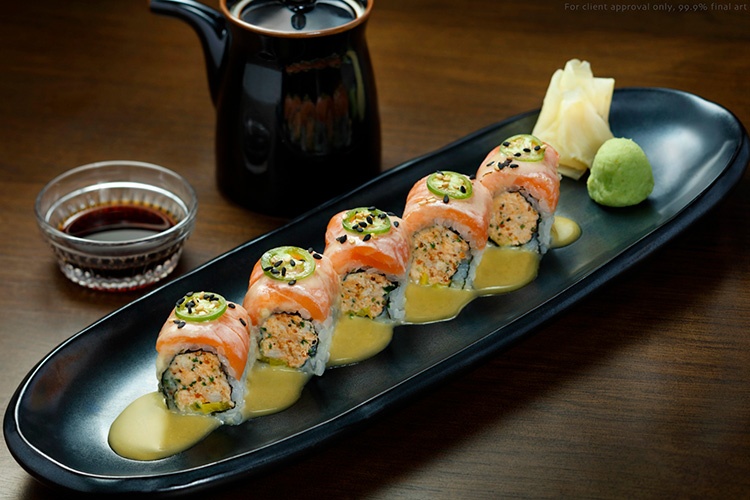 This is just the beginning. Catch plans to open a patio when the weather warms up early next year and will expand its already ingredient-focused menu by ordering steaks directly from Japan.
See what the fuss is about during your next visit to Las Vegas. Fly to town on board a world-class private jet with Cirrus Aviation Services by calling 702-472-9714. When finalizing plans, VegasGiant will be your own personal concierge service. Call 702-476-0001 to arrange a hotel suite at Aria and reservations at Catch, which is already proving to be one of the most in-demand dining spots on the Strip.
By Rob Kachelriess
Photos: Catch Las Vegas