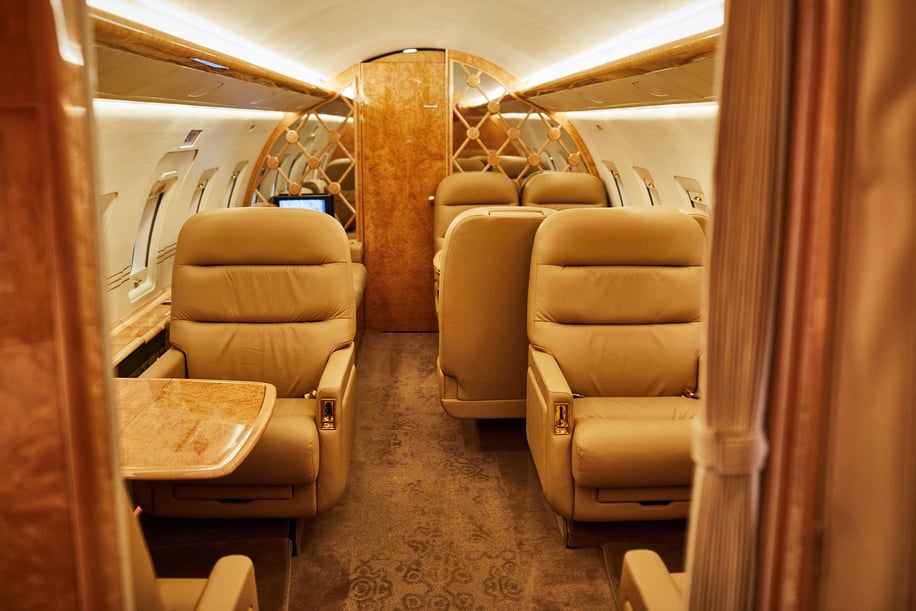 If you have questions about Nevada's recreational marijuana law, you're smart to seek answers – just as you do about other rules, stipulations and courtesies about flying by private jet in Las Vegas. Allow the team who operates the safest and sleekest private jets in the sky, Cirrus Aviation, to fill you in on some of "fine print" behind the 2016 ballot movement that led to the legalization of marijuana in the state.
Who can Purchase Marijuana in Nevada?
People who are 21 and older may purchase recreational marijuana with a valid, government-issued ID. Those 18 and older with a valid medical marijuana card may purchase medical marijuana even if the card has been issued by a state other than Nevada. Minors may also qualify for a medical card if a parent or guardian signs a minor release form and agrees to act as the child's primary caregiver.
How much Marijuana can be Purchased at One Time?
Recreational marijuana consumers may purchase up to 1 ounce of cannabis – or 1/8 ounce of concentrate – at one time. People with a medical marijuana card may purchase up to 2.5 ounces of "usable" marijuana within a two-week period. For now, "usable" includes flower, edibles, concentrates and topicals. Legislators continue to debate a clearer definition of the word "usable" since it can be open to interpretation.
Where can I Purchase Marijuana in Nevada?
An online list can guide you to marijuana dispensaries.
Where can I Consume Marijuana?
Marijuana may be consumed in private residences only. It is illegal to smoke in public, on federal land or in a vehicle. People caught consuming marijuana in public can be charged with a misdemeanor, sentenced to as much as six months in jail, and/or assessed a $1,000 fine.
Does this Mean I Cannot Consume Marijuana on a Private Jet?
That is correct. You may not consume marijuana on a private jet in Las Vegas.
What About the Laws Regarding Transporting Marijuana?
Marijuana transported in a vehicle must be stored in a sealed container, away from the driver and passengers. And it's illegal to transport marijuana across state lines, even if the state of destination also allows the consumption of marijuana.
How will Tourists Affect Marijuana Sales?
Tourists are expected to account for more than 60 percent of recreational marijuana sales in Nevada. Similar booms could continue to take shape in Alaska, California, Colorado, the District of Columbia, Maine, Massachusetts, Oregon and Washington, where voters also have legalized the recreational use of marijuana.
Book a Las Vegas Private Jet
If you wish to travel to one of these states via a private jet in Las Vegas, Cirrus Aviation can take you there in style. Call 702-472-9714 to select the most suitable private jet in the Cirrus Aviation fleet for your next trip.