Time will tell if he ends up spending more time at the White House or Trump Tower, but Donald Trump may as well put a tarp over his Boeing 757 and park it in a hangar as long as he's president of the United States.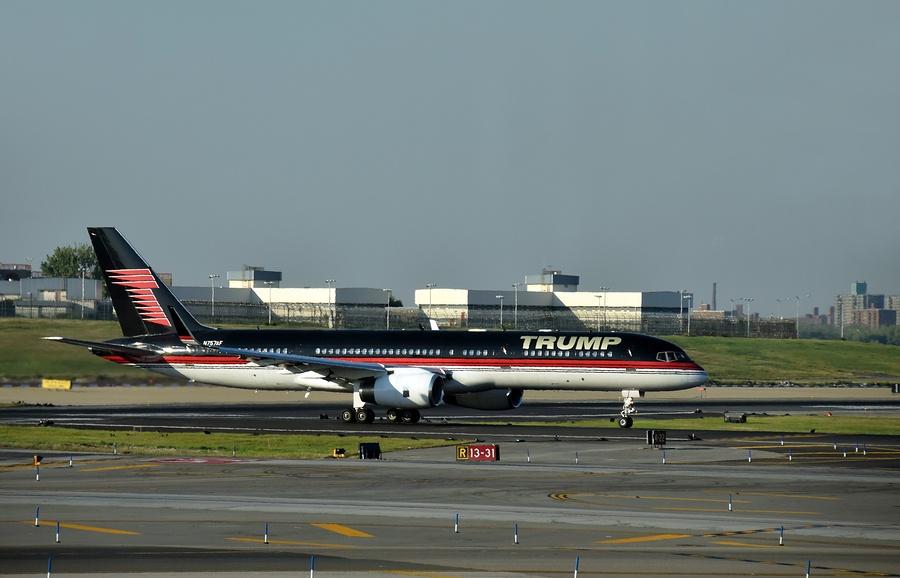 No matter what he may have said in a speech or Tweeted during the campaign, Trump can no longer fly on his private jet, which was dubbed "Trump Force One" even before the November 8 election. Like all U.S. presidents since Dwight Eisenhower, Trump must fly aboard Air Force One – for his own protection and to empower him with the technological capabilities he needs as commander in chief.
Call it one of the many "sacrifices" he will have to make as he adjusts to his role as the 45th president of the United States.
Air Force One teems with technology
Many Americans instantly recognize the grand and mighty Air Force One, which is designed to be a symbol of American eminence. Imprinted with the words "United States of America" and featuring the presidential seal and American flag, it has been specially constructed and painstakingly configured to fly the president in a highly secure, technologically superior environment that not even Trump's luxurious, gold-plated private jet can provide.
Still, Air Force One is not a one specific aircraft. It's a radio call sign designated for any plane that happens to be carrying the president of the United States. In fact, the Air Force designates and maintains two Boeing 747-200s as Air Force One for the president's use. The only exception is if the president must travel to a place where the runway is too short. In this case, he must switch to a smaller plane, which then becomes Air Force One.
Otherwise, like President Bush and President Obama before him, President Trump will board the grand and mighty "flying Oval Office" with its unparalleled...
Sturdy body structure, which can withstand a nuclear blast from the ground
Armored windows
State-of-the-art avionics and satellite communication systems
Electronic countermeasure defense systems
Multi-frequency radios for air-to-air and air-to-ground communication
Flares hidden in the wings which, when released, can confuse enemy missiles
How Air Force One stacks up
Trump is accustomed to flying in luxury aboard his 757-200, which he purchased from Microsoft co-founder Paul Allen in 2010. His private jet features two bedrooms, a dining room and of course, Trump's well-known fondness for most-things-gold.
But even Trump might be dazzled by other features of the larger Air Force One. Its sheer size is impressive. At 232 feet long, 63 feet tall and with a 195-foot wingspan, the six-story aircraft has been called a "flying fortress" because it includes…
About 4,000 square feet of interior space to accommodate 76 passengers
Private quarters for the president, including a small gym
A medical operating room (installed at the behest of Nancy Reagan, after the attempted assassination attempt on her husband)
A conference room, dining room and offices for senior staff members
Two food-preparation galleys that can provide 100 meals
About 85 telephones and 20 televisions
It takes 26 crew members to provide service for Air Force One and it costs taxpayers more than $200,000 for every hour it is in flight. Those numbers might give Trump pause as he debates whether to spend the weekend at the White House, Trump Tower in New York or his Maro Lago residence in Florida.
You can have your own plane on standby, just like Air Force One is on standby for the president. Fly in the luxury and charter a private jet through Cirrus Aviation. Book a flight 24/7 at (702) 472-9714.