Like the end-of-year holidays, Easter is a time when customs and culture converge into a celebration of spirit and history. If you want to get away this Easter via a Las Vegas private jet, these five destinations should jump to the top of your list faster than a child looking for chocolate in an Easter basket.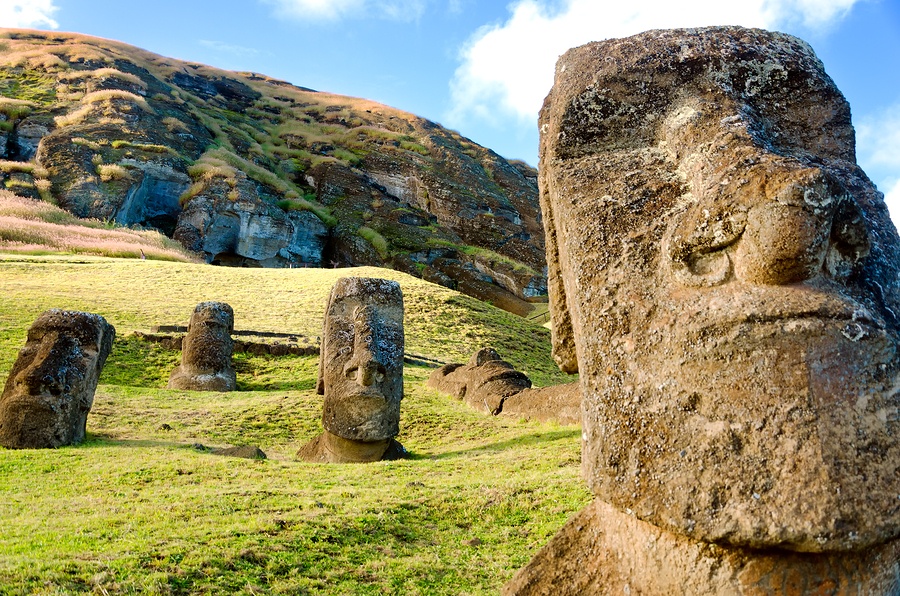 Easter Island
So what's in a name? Easter Island was discovered in 1722 by Dutch explorer Jacob Roggeveen on – you guessed it – Easter Sunday. That took some doing, as this South Pacific island is near one of the most remote airports in the world (and perhaps best reached by a Las Vegas private jet via Santiago or Tahiti). Known for its stunning archaeological sites and world-class surfing, Easter Island offers visitors the privacy they crave.
Jerusalem
This is arguably the most logical and festive place to celebrate Holy Week – the location of the Easter story. A Palm Sunday parade commemorates the entrance of Jesus into the city and participants follow his footsteps from Bethphage to Old City, ending at the Church of St. Anne. Mass is held at the Church of the Holy Sepulchre, where Jesus was buried while an Easter sunrise service is held at the Garden Tomb.
Madrid
Brush up on your Spanish on Jueves Santo (Maundy Thursday), when statues of Jesus and Mary are carried into the cathedral Colegiata de San Isidro. Viernes Santo (Good Friday) marks the Procession of Silence, a parade that tours several prominent churches. Nuestra Senora de la Soledad is the main event on Sabato Santo (Holy Saturday) while the traditional Tamborada del Domingo de Resurecction takes place in the famous Plaza Mayor.
Malta
This country and archipelago consists of three islands. The Maltese people emphasize Maundy Thursday (when they honor the tradition of visiting seven churches), Good Friday and Easter Sunday. Biblical scenes are reconstructed in parades, like one in which Roman soldiers carrying wooden crosses are portrayed in white hooded robes as they walk with metal chains linked to their ankles. The festive Easter dinner usually features lamb, potatoes and vegetables, followed by the popular Maltese Easter sweet known as figolla – a pastry filled with almonds.
Rome
People from all over the world flock to the Eternal City in one of the most important days for the Catholic Church. But the city is known to exude calm and goodwill, no matter how many people crowd St. Peter's Basilica and Vatican City. Seeing the pope is a highlight for many Catholics, but so is feasting on traditional Italian dishes, including lamb, goat and the dove-shaped Colomba almond cake.
Book your Las Vegas private jet
While these locales find inspiration during the Easter season, they represent a chance for everyone to learn about and celebrate regional customs and food. Let Cirrus Aviation book the most direct Las Vegas private jet – and make Easter 2017 one you'll always remember. Call (702) 472-9714 today.