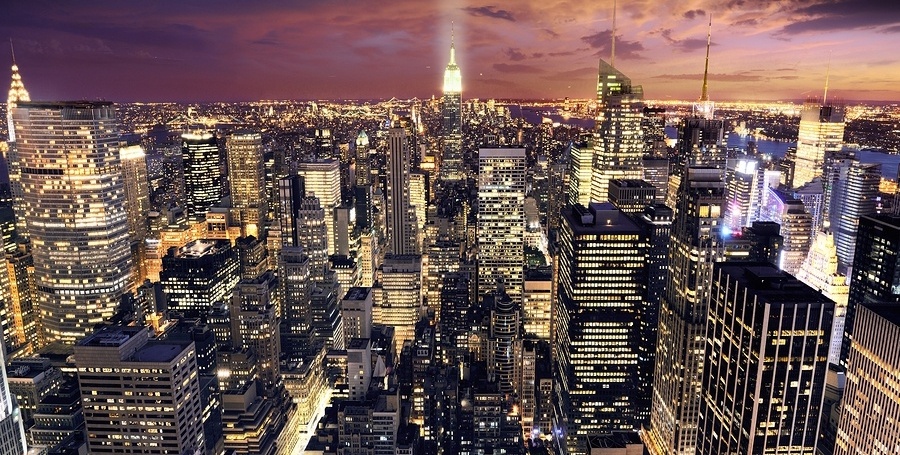 New York City is "the city that never sleeps" – and can energize you by day and transfix you by night with its endless array of cultural, historical and entertainment attractions set among some of the most stunning architecture in the world.
Since New York is more crowded than most major cities, it's a good idea to plan ahead carefully. Allow Cirrus Aviation to guide you to the attractions that have proved most popular with our clients – the ones who arrive in the Big Apple in grand style via private jet charter services.
Why compete for a table at one of New York's finest restaurants when you can elevate the experience by dining on a three-course gourmet feast prepared by an executive chef on board the Bateaux New York down the Hudson River. Savor 180-degree views of the city while a pianist strums the ivories and tempts you with a bottle of French wine. It's a first-class experience– much like the private jet charter services of Cirrus Aviation.
Let a driver who knows how to weave through the streets of New York contend with traffic while you sit back and enjoy a guided tour on board a double-decker "Big Bus." Visitors love the ability to hop on and off at more than 30 stops throughout the city, including Central Park, the Empire State Building, Greenwich Village and SoHo.
After indulging in private jet charter services from Cirrus Aviation, you may need a few minutes to acclimate yourself to the observation deck at Rockefeller Plaza. Resembling the deck of an ocean liner, "30 Rock" in midtown Manhattan offers what is universally considered the most panoramic views of the city on three observation levels that overlook Central Park, the Statue of Liberty, Empire State Building, Brooklyn Bridge and Freedom Tower from 70 stories up in the sky.
It's a somber experience, but you'll be honored to visit the 9/11 Memorial Plaza while you're in New York. Set within the footprints of the original World Trade Center, the plaza features nearly 400 oak trees and the largest, manmade waterfalls in the country. The museum honors the nearly 3,000 victims of the September 11, 2001 attacks while underscoring the courage of the thousands who survived in true New York spirit.
Book a Private Jet Charter Service via Cirrus Aviation
The splendid views of New York City will leave an indelible mark on you, including the one of the traffic-packed roads leading to JFK International Airport. You'll be able to see exactly what you're missing from your comfortable, leather seat on board your private jet from Cirrus Aviation, which will depart New York from a quiet regional airport. By the time you arrive home, our private jet charter services will have become the Big Apple of your eye. Contact 702-472-9714 to get started today.