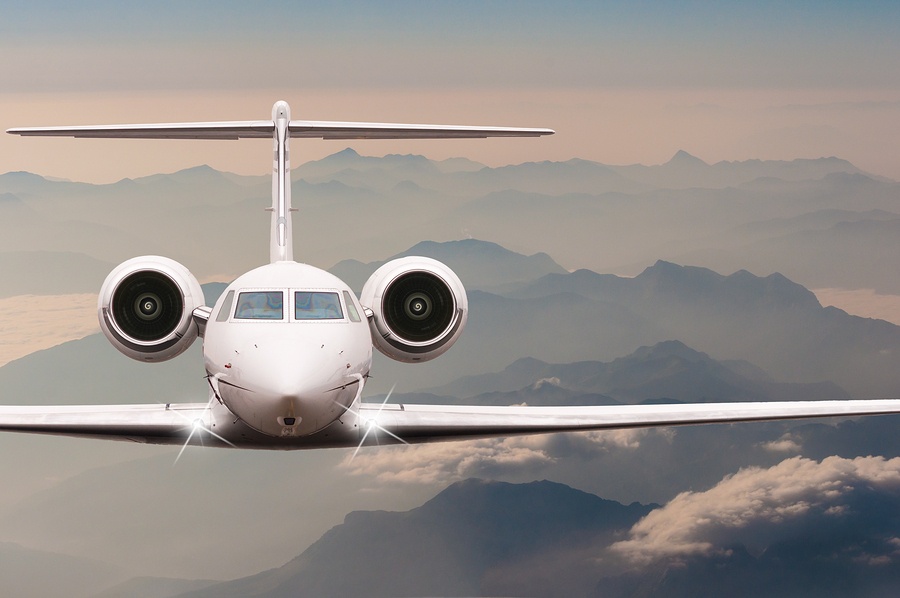 Did you know Denver boasts more than 300 days of sunshine a year? That's more than Miami Beach or San Diego. It's also known as the Mile High City because of its high elevation and rarified air that sends golf balls flying about 10 percent farther and adds an extra "boost" to cocktails.
Denver is nestled about 12 miles east of the majestic Rocky Mountains and is the perfect destination for your next adventure, courtesy of the luxurious jet charter services offered by Cirrus Aviation.
Denver's Mountains Stretch in Every Direction
The Rocky Mountains are to Denver what the Eiffel Tower is to Paris; providing a destination point beyond comparison. The mountains dominate Denver with a scenic panorama that stretches a full 140 miles. The expanse is matched only by the sheer height of the Rockies. There are 91 mountain peaks that soar to more than 14,000 feet in the United States. More than 50 are located in Colorado with 32 in Denver alone.
Visit Rocky Mountain National Park
With more than 350 miles of trails, towering waterfalls, alpine lakes and carpeted vistas of wildflowers the Rocky Mountain National Park is the natural home of big-horn sheep, eagles, elk and moose. The park's Trail Ridge Road is the highest continuous highway on the planet and named by National Geographic as one of the top trips in the world.
The park caters to people who enjoy bicycling, camping, fishing, hiking, horseback riding, picnicking and scenic drives. When you need to catch your breath, the park also features ample places to shop, dine and take pictures.
Revel in Denver's Other Charms
Denver's spectacular views provide a picturesque backdrop to a bevy of activities to draw in visitors.
● Dynamic downtown Denver, which the Brookings Institution ranked as the fourth "most walkable" metropolitan area in the country.
● The 16th Street Mall, a mile-long shopper's haven featuring 28 outdoor cafes. The mall was designed by famed architect I.M. Pei to resemble the pattern of a diamondback rattlesnake. Free buses stop at every corner.
● Larimer Square is a trendy block of boutiques, dance clubs and some of the finest restaurants in the city. For more than 40 years, "the Square" has been the place to be in Denver.
● The Denver Art Museum, which hosts one of the world's largest collections of Native American art, Old West classics and works from European craftsmen.
Fly to Denver with Cirrus Aviation's Jet Charter Services
Visit the Mile High City by booking jet charter services with another purveyor of soaring adventures - Cirrus Aviation. Call 702-472-9714 to reserve your flight today.