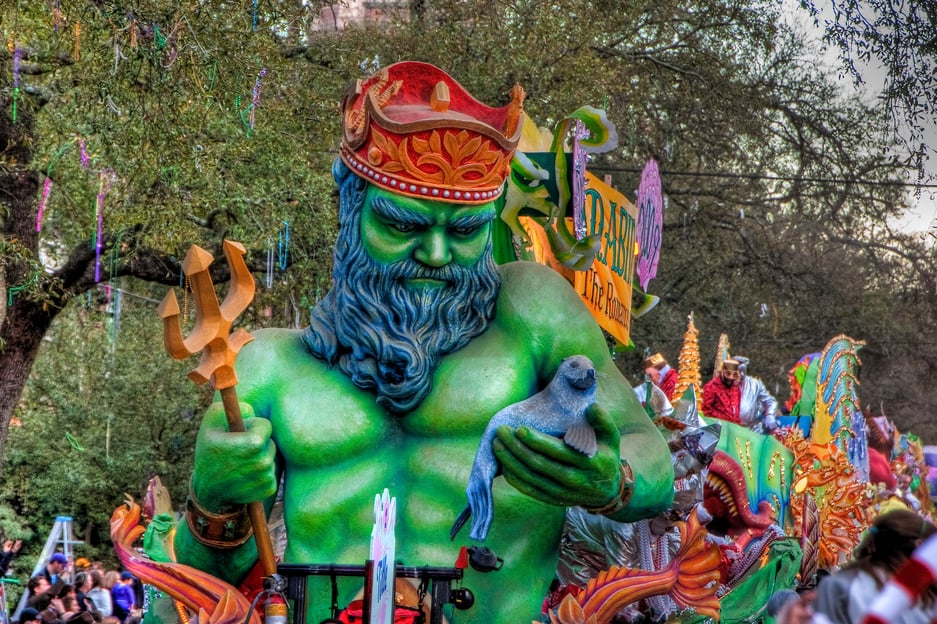 Have you always wanted to book a private jet to Mardi Gras, one of the biggest parties of the year? This year, join the thousands of party-goers who flood New Orleans' Bourbon Street, outfitted in green, gold and purple costumes, matching masks and colorful beads. Enjoy the music, rich food and delicious drinks Tuesday, February 13th!
Book a Private Jet to a World-Renowned Celebration
New Orleans residents call Mardi Gras the "greatest free show on Earth". Yet, many attendees don't know the meaning of the celebration. Mardi Gras began in New Orleans in 1699 to celebrate the arrival of two French explorers. Originally, it was known as "Carnival" or "Carnaval" because it was a simple carnival event. Over time, it developed into the extravagant festival it is today.
Mardi Gras is celebrated around the world, primarily in places with large Catholic populations, such as Brazil and Venice. It marks the beginning of the religious season of Lent, which is why it is held the day before Ash Wednesday. Since "Mardi" is French for "Tuesday" and "Gras" means "fat," the celebration is still called "Fat Tuesday" in France. Although it is widely celebrated throughout the country, Louisiana is the only state in which Mardi Gras is a legal holiday.
All Krewes Select a King
Once you book a private jet to New Orleans, you'll want to get familiar with the holiday references. You'll hear the term, "parade krewes", which refers to a group or organization that stages a parade. The 2018 lineup – the centerpiece of Mardi Gras – includes:
Krewe of Bacchus, featuring national celebrity monarchs
Krewe of Rex, the origin of many Mardi Gras traditions
Krewe of Endymion, a "super krewe" that teems with celebrity guests
Krewe of Zulu, known for tossing coconuts into the crowd
In between parades, locals love to indulge in king's cakes, which are oval-shaped cakes available from January 6 – King's Day – to the day before Ash Wednesday. King's cakes are usually decorated in the Mardi Gras colors of green, gold and purple and can be filled with cinnamon, chocolate or cream cheese. King cakes also contain a tiny, plastic baby, which Catholics believe symbolizes the baby Jesus. According to tradition, the person who receives the slice with the baby wedged inside should host a king cake party to perpetuate the feeling of goodwill.
You can join the largest street party in the country when you book a private jet to New Orleans for Mardi Gras 2018. Contact us at 702-472-9714 to reserve your jet today!