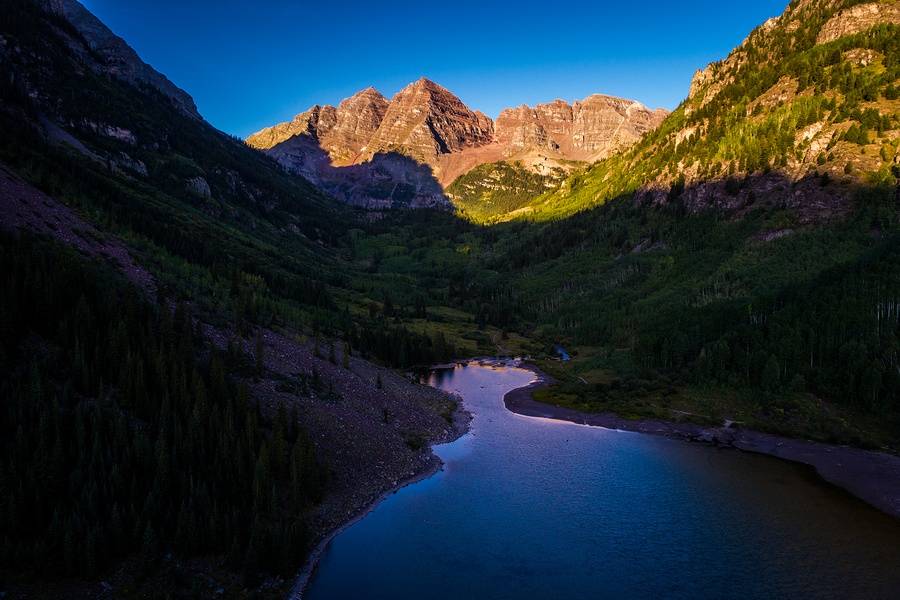 While Aspen is an amazing winter travel destination, it's also a wonderful place to visit in the fall. The temperature fluctuations create one of the most colorful autumn displays anywhere in the United States. So book a private aircraft charter in Las Vegas and plan a trip to the elevated Colorado destination to explore these intriguing fall activities.
Wheeler Opera House
The Wheeler Opera House has been a landmark in Aspen since the late 1800s. Visitors can catch a variety of live performances, including plays, concerts and film screenings. With performances at least 350 days per year, there is always something exciting going on inside the Wheeler Opera House. The building features beautiful Victorian architecture and decor, but one of the primary highlights of the theater is the electric chandelier. Aspen was the first city west of the Continental Divide to be wired with electricity, so this chandelier – with 36 electric lights – was truly state-of-the-art when originally installed.
Roaring Fork Valley
There are a number world-class championship golf courses to enjoy in the Roaring Fork Valley, including the Roaring Fork Club and Aspen Glen – both designed by Jack Nicklaus. The weather is pleasant and at 8,000 feet above sea level, the thin air helps your drives fly higher and further.
Maroon Bells
The Maroon Bells are among the most iconic destinations in Aspen. The twin 14,000-foot-tall peaks in the Rocky Mountain range, with their distinct bell shape and wine color, are one of the most photographed spots in all of North America. The summits take on a beautiful golden hue as the Aspen leaves change in the fall. Observe the breathtaking beauty while enjoying a hike or bike ride along the area's trails.
Book a Private Aircraft Charter Today!
Experience Aspen this fall by booking a private aircraft charter in Las Vegas. Contact Cirrus Aviation at 702-472-9714 to make flight reservations today and enjoy both luxury and convenience at the same time.