So you're attending the annual National Association of Broadcasters Show in Las Vegas, and now the tips and advice are streaming in via email, text and phone.
But what's all this advice about wearing comfortable shoes and drinking plenty of water? Don't people know you're going to the world's largest electronic media show? What do they think -- that you're going to be running a race?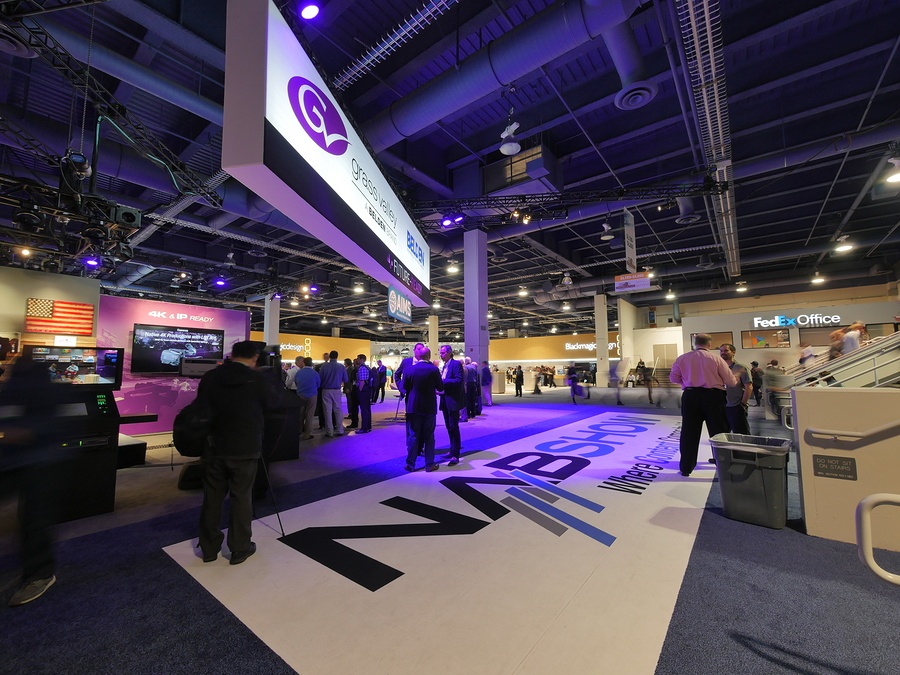 The answer to both questions is an emphatic yes. The NAB Show has been called the "mother of all trade shows" for its breathtaking size, number of exhibits and the allure of rubbing elbows with some of the top names in the media business. Taking a quiet and comfortable Las Vegas private jet will give you plenty of time to study some survival tips from show veterans who have been there, done that and are still catching their breath.
National Association of Broadcasters Trade Show Survival Tips
Survival Tip: Get familiar with the convention center floor plan.
With more than a million square feet of space, you probably won't make your way through it all, but it helps to know ahead of time that the south, center and north halls are exactly where you would expect them to be, with meeting halls tucked in between.
Survival Tip: Select your "must-see" attractions.
The show runs from Saturday, April 22 to Thursday, April 27 with the exhibits open from Monday to Thursday. Like many attendees, you may not be in town for the entire show, so you'll want to make the most of your time once you're there. Check out the show website and…
Search the exhibitor directory and prepare to spend some time doing it. With more than 1,700 exhibitors, it's easy to get overwhelmed unless you study to identify the ones you want to see most, helpfully organized by category. Note the exhibits will close at 6 p.m. Monday through Wednesday and at 2 p.m. on Thursday.
Check out the attractions and pavilions, which will be dedicated to niche interests like drones, start-up companies and cloud computing solutions.
Identify the "super sessions" you wish to attend. Some of this year's "name" speakers include Hank Azaria and Amanda Peet (stars of Brockmire), Jon Taffer of Bar Rescue and Larry King.
Survival Tip: Chart your day-to-day course through the center…
or at least prioritize a wish list, since you probably won't want to trek back and forth any more times than necessary. Like most plans, this one might change, especially if a captivating exhibit or demonstration catches your eye. But you'll end up with far fewer items on your "missed" list at the end of the show.
Survival Tip: Register and purchase a show pass ahead of time.
You'll enjoy a better value on programs and save on daily transportation since the NAB runs free shuttle buses from most hotels along the Strip to the convention center.
Survival Tip: Dress comfortably.
The center is about the size of four professional football stadiums, so wearing comfortable shoes and staying hydrated are a must.
Book a Las Vegas private jet
Once the NAB Show is over, you can rest your aching feet and drink to your heart's content on the way back home on board a Las Vegas private jet. Cirrus Aviation can provide you with the ultimate capstone flight following what is the broadcast world's ultimate trade show event. Call (702) 472-9714 to book your Las Vegas private jet with Cirrus Aviation today.