As talks continue between Boeing and President Donald Trump on how to trim costs on the next iteration of Air Force One, both have put their differences aside for now as the aviation behemoth unveils its third-generation Dreamliner 787.
Amid much fanfare, Boeing recently announced the 787-10 at its North Charleston, S.C. plant, where it's being built exclusively. The bigger and sleeker 787-10, with room for 330 passengers, dwarfs the 787-8, which carried 242 passengers and the 787-9, which held 290. At 224 feet long, the 787-10 is 18 feet longer than the 787-9 and can carry about 15 percent more cargo.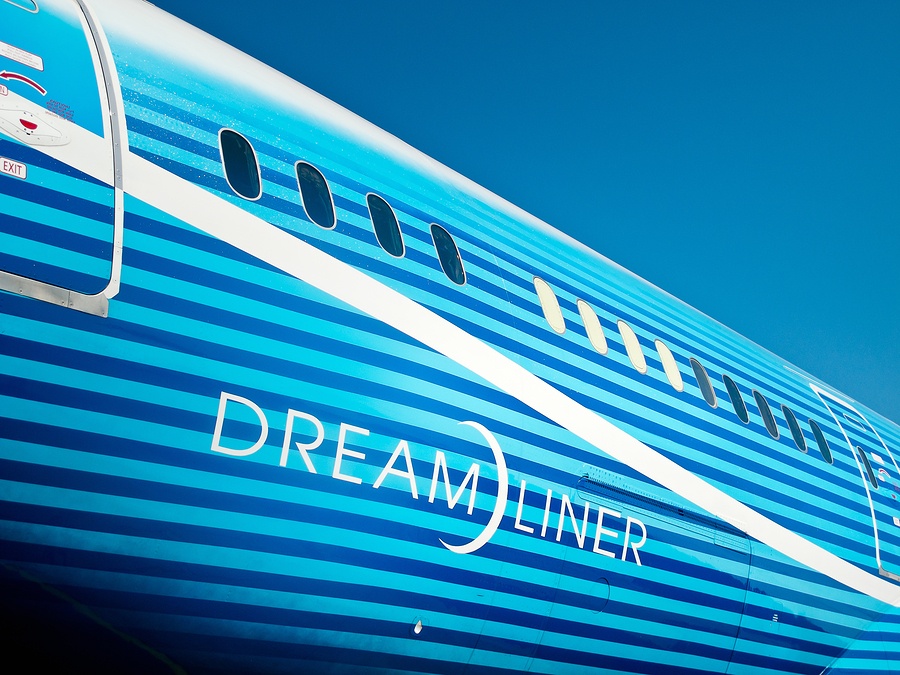 Despite the bigger size, Boeing's use of composite materials will help the 787-10 achieve 10 percent better fuel efficiency and lower emissions than its competitors and 25 percent better on the environment than the airplanes it will replace.
"This airplane, the most efficient in its class, is the result of years of hard work and dedication from our Boeing teammates, suppliers and community partners in South Carolina and across the globe," Kevin McAllister, Boeing Commercial Airplanes President and CEO, said in a statement.
Trump, Boeing Ignore Earlier Turbulence
There was no sign of contention between Boeing executives and Trump as he toured the Dreamliner and the production facility while meeting with Boeing workers. Last December, Trump said Boeing's projected cost to build two new Air Force One jets was "out of control." "Cancel order!" he said in a Twitter message.
The price tag itself continues to be a matter of debate. Trump tweeted the cost at $4 billion while the Air Force put the cost at $2.8 billion. As talks presumably continue between the administration and Boeing Chief Executive Officer Dennis Muilenburg, Trump had nothing but praise for Boeing's decision to build the new Dreamliner in the United States. And as a businessman who owns a corporate jet and is known to appreciate fine aircraft, Trump heaped praise on the craftsmanship of the 787-10.
"That is one beautiful airplane," Trump said during the Boeing event. "What an amazing piece of art. What an amazing piece of work."
787-10 Registers "10"
Others agree with Trump's assessment. Boeing has received 149 orders for the 787-10 from nine customers. As the company prepares the 787-10 for test flights in the weeks ahead, it is spotlighting two other key differentiators of the 787-10 that passengers should enjoy…
A larger, improved cabin: featuring a vaulted ceiling with more headroom, a new filtration system for cleaner and more comfortable air, better lighting, larger windows and more spacious overhead bins.
A smoother, quieter cabin ride: the result of quieter air conditioning, tighter controls on engine vibrations, better interior materials that reduce squeaks and a new inlet fan design that reduces the familiar "buzz saw" noise.
Book a Las Vegas jet charter through Cirrus Aviation
Boeing offers its planes for sale to wealthy business professionals, corporations and governments under its Boeing Business Jet program, which means it shouldn't be too long until the 787-10 joins that growing fleet. Until then, Cirrus Aviation offers the sleekest and safest Las Vegas jet charter experience in the world. When you wish to book a flight with an aviation company that rises to presidential standards, turn to Cirrus Aviation and call (702) 472-9714.