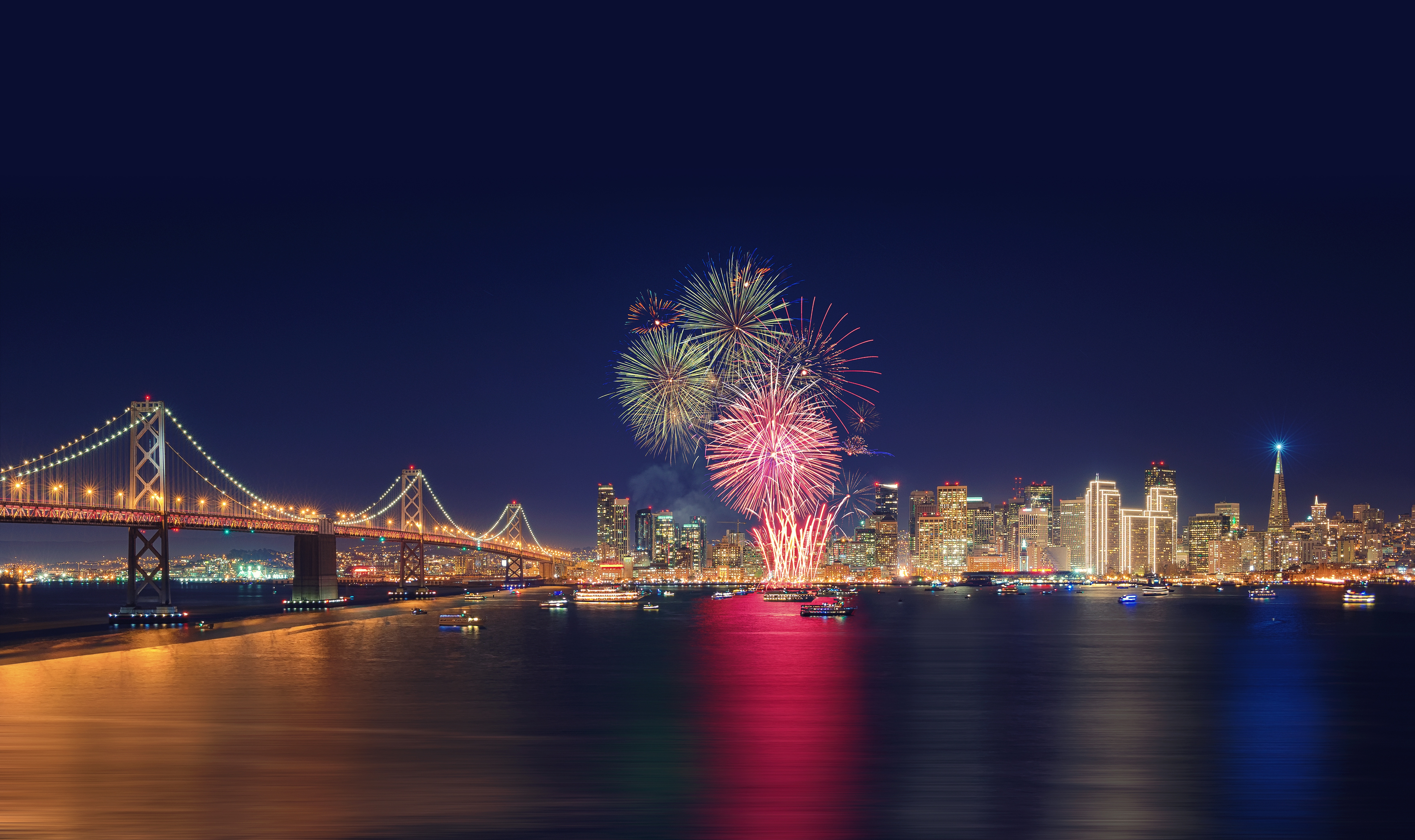 Some of the best VIP Independence Day events can be found in beautiful sunny California. The Golden State is pulling out all the stops to celebrate July 4th in grand style. Here are some of the biggest events to consider when booking a flight on a Las Vegas private jet.
Best 4th of July Celebrations in California
Los Angeles
Spread a blanket out and look to the sky in exciting Los Angeles-area destinations like Disneyland, the Hollywood Bowl and Marina del Rey. One of the largest Independence Day events, however, is Americafest at the Rose Bowl in Pasadena, which features concert performers and and an explosive light show. VIP tickets include early entry, private parking and premium seating.
Newport Beach
Rent a kayak or paddle boat, pull up a chair to listen to Wild Child and Skynyrd Reloaded, or do a restaurant crawl of all the vendors who will be at Newport Beach. When the lights go down, secure a VIP table near the stage and enjoy dinner before the fireworks. A first-class ticket includes priority entry to the after-show barn dance at Back Bay Bistro.
Pismo Beach
Get the VIP treatment all day long in southern San Luis Obispo County. Party with a DJ and dance until the sun sets. Enjoy a barbecue dinner prepared by F. McLintocks Saloon & Dining House before snuggling into premiere seats at Pismo Pier for the fireworks show, one of the best on the central coast.
San Diego
In San Diego, the excitement and spirit of Independence Day is felt throughout the city. One popular and patriotic event is the Santee Salutes 4th of July Celebration. Spend a fun-filled afternoon enjoying live entertainment, plenty of food and a color guard ceremony. Family-friendly attractions are available 2:30-10 p.m. and a grand fireworks display closes out the evening. Get preferred, shaded seating with a private canopy that includes a reserved parking space and customizable signage.
Reserve Your Las Vegas Private Jet
Decide how you'd like to spend Independence Day and book a flight via Las Vegas private jet to sunny California. Contact Cirrus Aviation at 702-472-9714 to make plans today.