"Now... tell me again why you're traveling to the middle of the California desert?"
It's a fair question, but the sand functions as a mere backdrop for one of the most eagerly anticipated music festivals in America. Held over two consecutive weekends in April, the Coachella Valley Music and Arts Festival effectively kicks off the summer concert season and sets the bar high for other events to follow with an eclectic blend of rock, indie, hip hop and electronic dance music.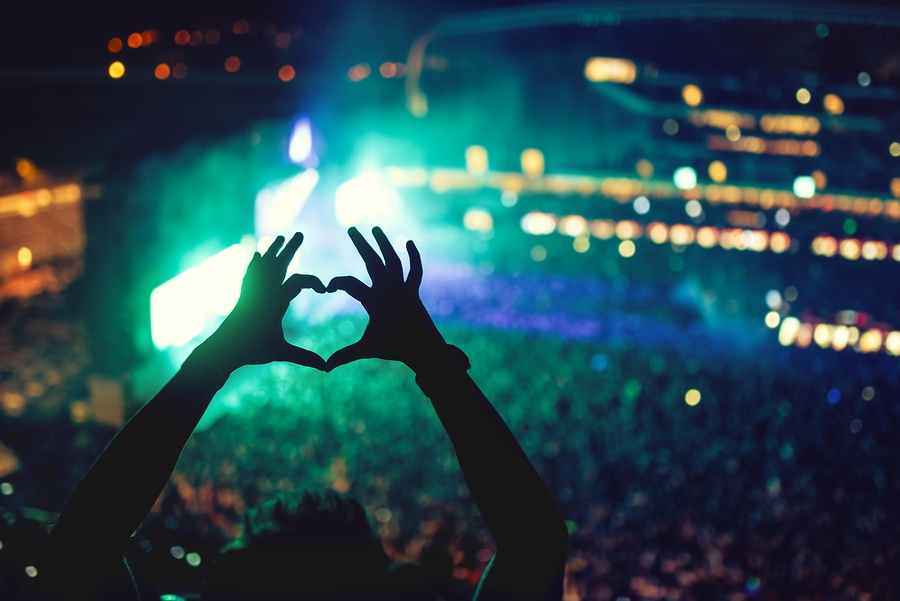 If you're making your first journey to Indio, you'll also want to answer any question thrown your way about the benefits of attending Coachella by Las Vegas private jet.
The benefits of attending Coachella
Benefit 1: The sheer star power of the headliners, who perform on the same nights over the weekends of April 14 to 16 and April 21 to 23. It's Radiohead on Friday, Lady Gaga on Saturday and Kendrick Lamar on Sunday.
Benefit 2: The other musical acts, who will appear across five main stages on the polo grounds. The 2017 lineup features more than 200 entertainers, including Empire of the Sun, Justice, New Order, Travis Scott and DJ Snake.
Benefit 3: Viewing rights to what the festival calls "large-scale art installations," set next to palm trees that sway before the grandeur of the mountains. This year's artists will include Robert Bose, Chiaozza, Do Lab, Obscura and Gustavo Prado.
Benefit 4: Bragging rights to a social phenomenon. Forbes says that Coachella is "more than just a music festival, it's a cultural event that draws celebrities, floods social media feeds and sparks trends in fashion." Rapper G-Eazy calls Coachella "pretty much the most important festival in the country. It's one of the rare instances when all of the celebrities, influencers and musicians are watching, and their voices are amplified through social media."
Benefit 5: Ticket prices of $399 for general admission and $899 for VIP admission, which includes access to couches, extra restrooms and a full cash bar. It's also a deal compared to other multi-day music festivals, especially the Bonnaroo Music and Arts Festival in Manchester, Tennessee and Lollapalooza in Chicago. Per artist, Coachella breaks down to a charge of $1.74 per artist. The other two work out to $2.17 and $1.94, respectively.
Benefit 6: Traveling by a Las Vegas private jet directly to Bermuda Dunes Airport, located just minutes from the festival grounds. You'll avoid the crowds, long lines, security checks and possible delays that make commercial travel so stressful. And you can offer a friendly wave to the motorists you'll see stuck in traffic as you fly overhead after the festival comes to an end.
Book a Las Vegas private jet
Add up all the benefits above and book your Las Vegas private jet to Coachella by calling Cirrus Aviation at (702) 472-9714. Then, perhaps, the only question people will ask you is whether they can come along for the ride. Sign up for our empty leg flights to Coachella for a one-of-a-kind experience.