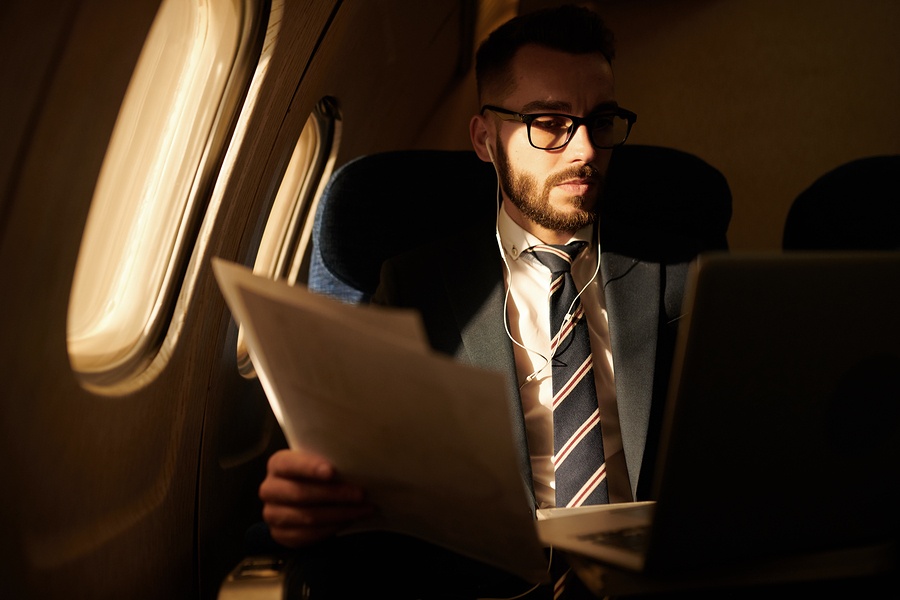 There's no denying a private jet is a more comfortable way to travel from city to city for work, but the benefits don't stop there. Here are some of the top ways booking private jet charter services for corporate travel can benefit business owners.
Skip the TSA Bottleneck
Even with TSA Precheck, flyers still have to remove their belts, shoes and jackets while emptying their pockets. They then have to wait at the gate until it's time to board. With Cirrus Aviation's jet charter services, travelers can skip all the waiting.
No Connecting Flights
Another way taking a private jet saves passengers time is by eliminating connecting flights. No more wild sprints across terminals of unfamiliar airports. This also alleviates the worry of lost luggage or scuffles for overhead compartments. The captain will wait for all passengers at the FBO – fixed base of operation – even if some are late.
Privacy
The only people aboard the private jet are the crew and travel party. This is ideal for flying with important clients or business partners. Looking to close a deal? Schmooze clients with a glass of their favorite champagne, which can be stocked upon request. A private jet is also a great way to show impress guests with the financial success and stability of a business.
Multiple Stops with Ease
In most cases, visiting multiple cities in a single day is virtually impossible. A flight on a commercial airline can consume significant time and trying to make numerous stops while still having time to make it to meetings or other destinations is unlikely. With Cirrus Aviation, travel times are significantly reduced, making a multi-city day not only possible, but comfortable. Rest and enjoy catered meals while traveling from city to city, and deplane at the next stop feeling refreshed.
Book Cirrus Aviation's Private Jet Charter Services Today
Cirrus Aviation will help select the perfect aircraft for small, medium and large travel parties and can accommodate even the most immediate needs. Skip the airport hassle and be wheels up within 90 minutes. Contact Cirrus Aviation at 702-472-9714 to book your private jet charter services today.