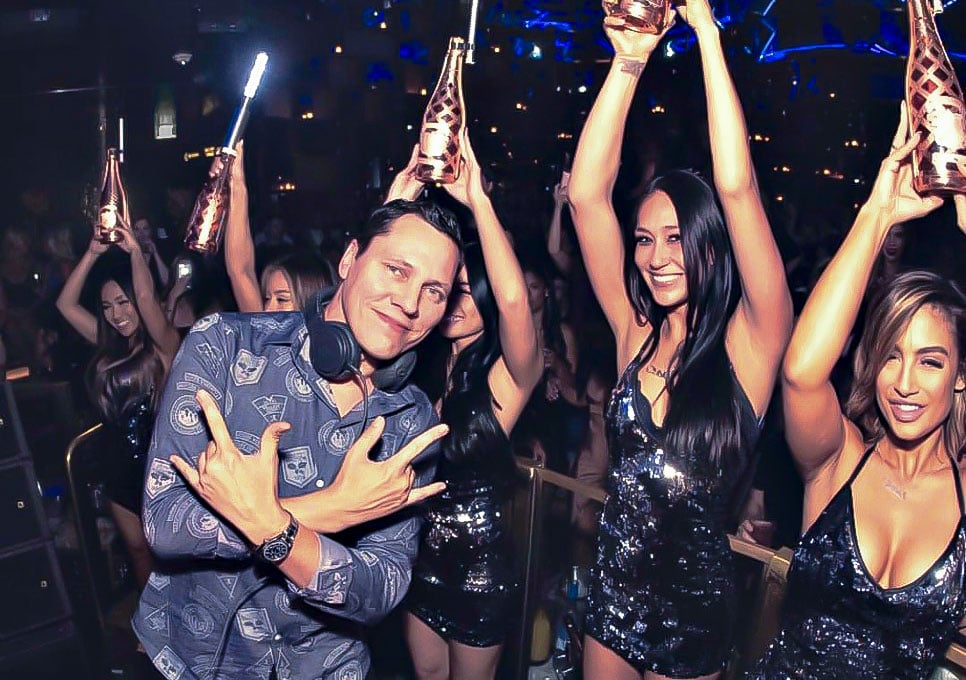 Image: Beau Joie
The team behind Beau Joie Champagne often compares their product to Rolex -- where luxury craftsmanship and mass production find common ground. The brand was founded by President & CEO Jon Deitelbaum and his wife, who spent two years in the Champagne region of France laying the groundwork for the concept and partnering with a winery that shared their values.
"We spent years working on the wine itself," says Deitelbaum. "Our stuff sits in a cave for four-to-six years to let the complexity of the grapes come out."
Beau Joie launched in 2010 and has seen growth double every year since then. About 200,000 bottles were sold last year with 400,000 projected this year.
"We handpick and inspect every grape," says Deitelbaum. "We're very discerning about the wine."
The Brut is the signature product, a blend of 60% Pinot Noir and 40% Chardonnay that unlike most Champagnes, contains no sweetened wine mixed in the bottle. "It's an absolute zero dosage," says Deitelbaum. "There is no sugar at all added to this product."
Other selections include the highly acclaimed Rosé, a 50-50 blend of PInot Noir and Chardonnay that's won awards throughout the world, and the Sugar King, a demi-sec, that combines 50% Pinot Noir, 30% Chardonnay and 20% Pinot Meunier for a bright sweet taste perfect for dessert pairings. All three Champagnes are targeted to the luxury market, but prices are competitive with category sales leaders.
"We like to say you're getting a Bentley for the price of a BMW," says Deitelbaum. "We're delivering a higher level of value and a better experience at a lower price."
Beau Joie recently made headlines by welcoming Tiesto as its Global Creative Director. The partnership began organically, since the electronic dance music superstar was a fan of the product. The company had always been hesitant to bring in celebrities to endorse the brand, but that all changed when a representative for the DJ contacted the corporate office.
"Tiesto was on a yacht in the harbor of Hong Kong and had (a bottle of Beau Jolie)," remembers Deitelbaum. "He loved it so much… he was like, 'Can I invest in your company?'"
Tiesto didn't want to be the face of the brand and change anything that was already working for Beau Jolie. Instead, he asked to put in the work and be a part of the management team. He's actively involved in imagery and social media marketing.
"We're a unique brand experience that's all encompassing when it comes to quality, luxury, taste and being approachable," says Deitelbaum. "Tiesto gets that. Because he is that consumer."
Just like Cirrus Aviation Services, Beau Joie is a global luxury brand based in Las Vegas. Request a bottle the next time you book a flight on a world-class private jet. Contact a Cirrus Aviation representative today by calling 702-472-9714.
By Rob Kachelriess