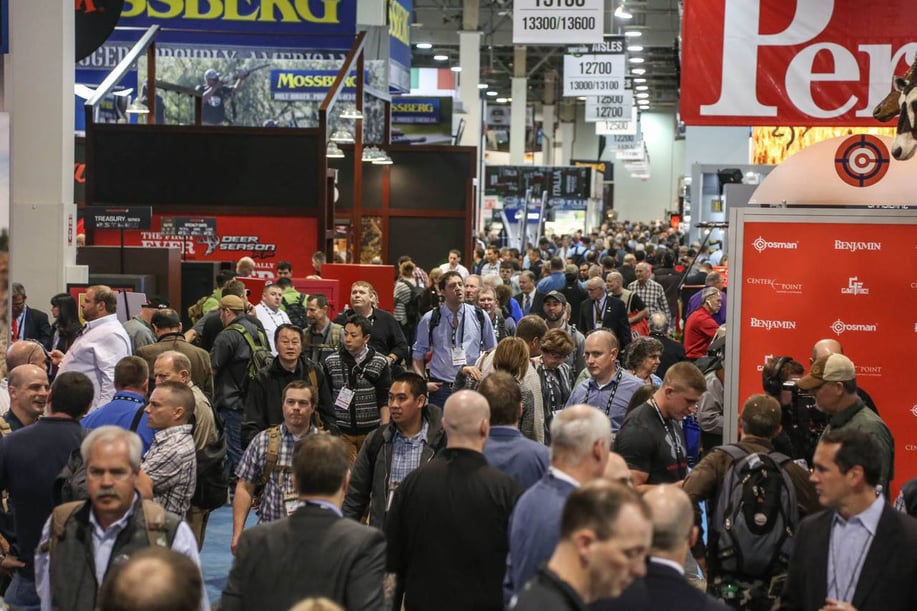 Photo: Shot Show
The 2018 Shooting, Hunting, Outdoor Trade (SHOT) Show opens on Tuesday, January 23 and lasts through Friday, January 26 at the Sands Expo Center in Las Vegas. To get there, attendees who are right on target book a private aircraft charter with Cirrus Aviation.
You're Among an Elite Crowd at the SHOT Show
The name of the show generates heightened interest, especially among advocates of the Second Amendment. That's why organizers are adamant about laying down the rules.
The SHOT Show is restricted to members of the sports, hunting, outdoor trade and law enforcement industries as well as commercial buyers and sellers of military and tactical products. The show is not open to the public and no one under age 16 is admitted, including infants.
Showcase Remains a Show Favorite
Once you register, you'll be part of an insular crowd of about 70,000 professionals from 100 countries who will browse new firearms, equipment and gear while interacting with industry leaders through guest appearances and presentations.
A strong draw is the supplier showcase, in which more than 1,600 exhibitors present their wares. It's a particular favorite among people in the armed forces, law enforcement, Special Weapons and Tactics (SWAT) teams and private security companies. This is where they can be among the first people in the country to see demonstrations of products they depend on most, including:
Ammunition
Body armor/hard armor
Communications/GPS
Eyewear
Firearms
Firearms cleaning and maintenance equipment
Firearms cabinets/safes
Firearms accessories
Hearing protection
Optics and lighting products
Magazines/cartridges
Recoil protection devices
Scopes, sights and accessories
Shooting range and equipment
Specialty impact munitions
Survival kits/first aid
Training and safety equipment
The SHOT supplier showcase has proven to be so popular among attendees, it's been expanded to two days this year, from 9 a.m. to 5 p.m. on the fifth floor of the Palazzo Ballroom.
Attend the University
Members of the sports and hunting industry can arrive a day early and attend SHOT Show University. The day-long event on January 22 will feature two keynote addresses: Julie Golob's "Leadership through Influence" and John O'Leary's "On Fire: The 7 Choices to Ignite a Radically Inspired Life."
The university proceeds along four tracks: Retailing 101, Master's Class, Range Operation and Compliance with 16 courses designed to meet the needs of every range or retail operator, regardless of experience.
Arrive in Style Via Private Aircraft Charter
Count on Cirrus Aviation to get you to the 2018 SHOT Show in style on board a private aircraft charter. Call 702-472-9714 to book today.