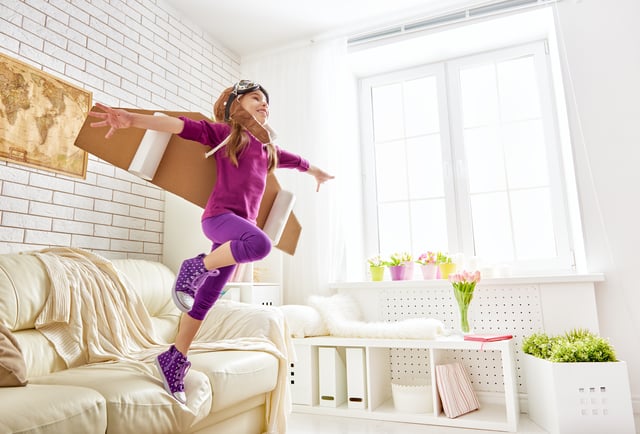 "The young and the restless" is more than the name of a daytime soap opera. It could also describe your children who – whether they know it or not – need a way to stay occupied while school's out for the summer.
Sending your kids to summer camp on a private jet charter could accomplish two goals at once. It will expose them to countless opportunities for growth and learning while giving you the peace of mind in knowing they are traveling in the safest, most expeditious manner possible.
When you book a Las Vegas private jet charter through Cirrus Aviation, you also get to choose the type of private aircraft on which your children will travel. Just think about how inspired they will be when they return to school and have to write the inevitable paper, "What I Did on My Summer Vacation."
Kids can soar at camp
Whether you choose an academic, athletic or purely recreational camp for your kids, counselors and educational experts agree that summer camp can bestow many benefits.
Honing their social skills
Enabling them to form long-lasting friendships
Enhancing their confidence and self-esteem
Learning leadership skills
Acquiring a greater sense of independence
Fostering an enhanced sense of resiliency and determination
Developing new interests and hobbies
Freeing them from the routine of a highly structured school day to have fun and make positive choices about how to spend free time
"Unplugging" from technology
Staying physically active and mentally engaged
Kids can soar with Cirrus Aviation
The benefits of camp can linger far beyond summer. They can last a lifetime when the camp is chosen as carefully as your private jet charter. Just as you will choose a safe camp with an outstanding reputation, Cirrus Aviation offers one of the most stellar safety records in the aviation industry.
And just like a well-chosen camp, Cirrus Aviation delivers other benefits that stand well above the hassles of commercial travel.
Drop-off directly to the Cirrus Aviation jet – so you don't have to worry about your children getting lost in a huge airport.
A flight that takes off on time – so you don't have to worry about your children being delayed or stranded.
An uninterrupted, direct flight – so you don't have to worry about your children missing a connecting flight or enduring a layover.
The friendly, calming professionalism of the Cirrus Aviation team – so you don't have to worry about your children becoming anxious or upset during the journey.
Choose your child's private jet charter
Your children can fly in comfort, style and safety after you make a selection from Cirrus Aviation's impressive, luxurious fleet of private planes.
Beechjet 400 - seats seven people
Cessna Citation - seats eight people
Challenger 604 - seats 10 people
Lear 60 - seats seven people
Between summer camp and the sheer adventure of flying on a Las Vegas private jet charter with Cirrus Aviation, your children can do more than experience the trip of a lifetime. They will enjoy a fun and safe summer - and forever thank you for piloting the way. Book your flight today at (702)-472-9714.