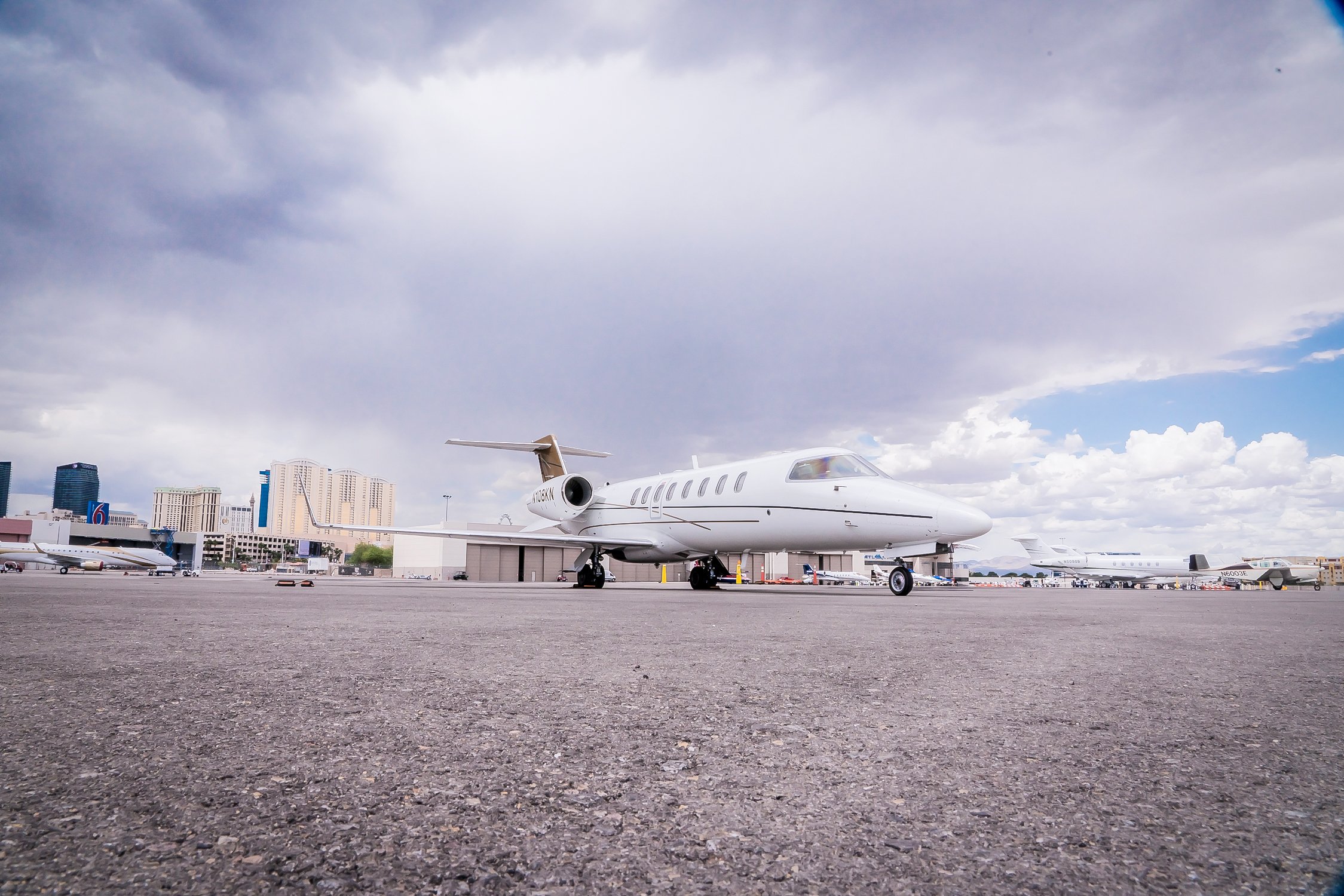 Photo: Jerry Metellus
Flying by private jet is easy, convenient and luxurious. However, it still helps to plan ahead and prepare carefully. Here are a few things to keep in mind before taking flight with Cirrus Aviation Services.
Inquire about catering
When eating and drinking on board a private jet, you're in charge of what's served. Let the Cirrus Aviation team know about any preferences as soon as possible before a flight. Your meal may be as simple as wine with a cheese plate or as lavish as a customized multi-course dinner from your favorite Las Vegas restaurant.
Prepare when packing
While most private jets have plenty of room for luggage — including skis, guitar cases and other large items — there are weight and space restrictions that eventually kick in. This is especially true on smaller aircraft. Play it safe and ask about any restrictions before arriving for a flight. Using soft luggage bags in place of hard suitcases is a good way to maximize luggage space.
Choose your own adventure
Feel free to recline in a comfortable leather seat with a glass of champagne and enjoy the flight. You also have plenty of space to stretch out, get work done on a laptop, read a book or surf the web when Wi-Fi is available. When traveling with youngsters, it's a good idea to bring along their favorite toys, tablets or books to stay busy during a flight.
Have your ID ready
When flying by private jet charter, you don't need to worry about enduring long TSA security checks or waiting around while your luggage is x-rayed. However, you'll still need to present a driver's license, passport or another official form of identification before boarding the flight. So have it easily accessible when you arrive.
Wear comfortable clothing
Flying private may come with an image of style and luxury, but here's the thing — you can dress as comfortably as you like. Prefer to wear baggy sweats than a crisp suit? The choice is yours.
Make plans for when the plane lands
Cirrus Aviation travels to thousands of airports around the world. Upon landing, you'll most likely need ground transportation to a hotel, business meeting or another destination. Sister concierge service VegasGiant has expertise in booking extended services in Las Vegas — and can coordinate with partners in other cities to make sure your trip is a complete experience from beginning to end.
Ready to fly? Cirrus Aviation can answer any further questions about flying private when booking your next charter. Just call 702-472-9714. To discuss hotel reservations, ground transportation and other extended services, reach out to VegasGiant by calling 702-476-0001.
By Robert Kachelriess