The passengers weren't on board the Concorde for long, but savored their time being treated like royalty, enjoying Dom Perignon champagne, lobster with caviar canapés, steak filets, palm heart salad with Roquefort dressing and fresh strawberries with double cream.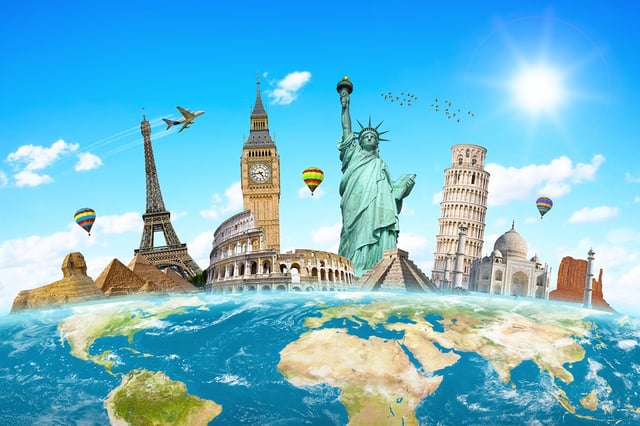 Of course, some of the passengers were indeed royalty. Queen Elizabeth was the most famous guest, but not the most frequent. That distinction belonged to actress Joan Collins, who became an unofficial ambassador for the service. Other celebrities who regularly flew from New York City to Paris or London included Phil Collins, Sean Connery, Mick Jagger, Elton John and Elizabeth Taylor.
As much as these guests appreciated the fine food and first-class service, it was speed that got their collective heart's pumping - and it was speed that caused them to board the Concorde again and again. The needle-nosed supersonic aircraft made the transatlantic crossing in less than three hours, or about one-third the time of standard commercial jets.
When the Concorde was officially grounded in 2003, aircraft enthusiasts around the world mourned the loss, either for what they had experienced or what they had hoped to.
But if a Denver aerospace company fittingly named Boom Technology succeeds, customers will be able to enjoy the luxury of such a quick flight once again.
"Boomers" focus on three improvements
Boom's staff of 25 engineers is hard at work on the Boom SST – a three-engine, 45-seat aircraft that will fly at Mach 2.2, or a bit faster than the Concorde. At a top speed of 1,450 mph, the Boom SST should be able to whisk passengers from New York City to Paris in 3 hours and 15 minutes.
The Boom team is watching the clock - as well as the calendar. Even with all hands on deck, it will take another six years to build the $200 million Boom SST so it succeeds where the Concorde ultimately failed: on the scale of economics. Ticket prices for the Concorde climbed to more than $10,000, which made profit elusive for the airlines that flew the Concorde and had hoped to lure business and leisure travelers on board as well.
The "boomers" have done their research on the Concorde's fabled but troubled history. They expect to introduce a business-class ticket of $2,500, giving them permission to boast (at least for now) that the company is "building the supersonic airliner anyone can afford to fly."
To fulfill that goal, Boom is focusing on improvements in three key areas…
Fuel efficiency (the Concorde had a fuel capacity of just over 26,000 gallons)
Aerodynamics (though the 3D model shares the air-piercing, needle-nose look of the classic Concorde)
Weight (thanks to the widespread use of lighter carbon fiber composites)
Cirrus Aviation will track Boom's progress
Perhaps the most exciting news for regular guests of Cirrus Aviation is that the Boom jet can also be configured as an ultra VIP personal or business aircraft. This could one day bring Boom SST's one-on-one business class seating to Cirrus Aviation guests who wish to travel from the United States to Europe in record time. And like the days of the Concorde, glasses of Dom Perignon probably wouldn't be far behind.
Cirrus Aviation will keep its collective eyes on the sky, especially when Boom flies a demonstrator model late this year. To keep enthusiasm high, Cirrus Aviation also might brief its pilots on what Concorde pilots told their passengers over the intercom as they remained blissfully unaware that they were moving at twice the speed of sound. "Just to let you know how the flight is progressing," the pilots would say. "The answer is quickly." Book your flight with Cirrus Aviation today at (702) 472-9714.