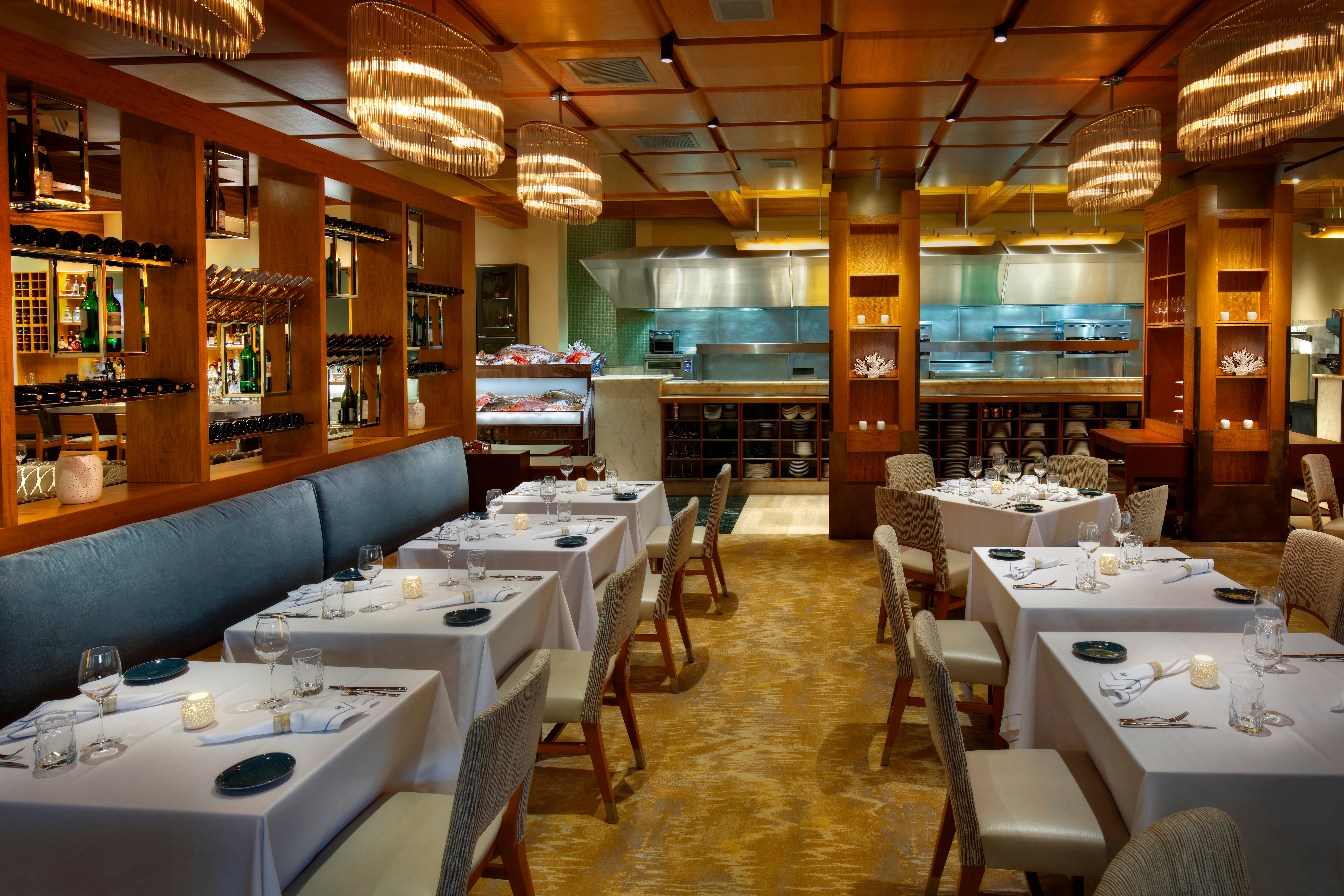 Photo: MGM Resorts International
It's almost easy to overlook Michael Mina's eponymous restaurant at the Bellagio. It's been going strong for two decades — first known as Aqua and now simply as Michael Mina — serving incredible food to large crowds while newer restaurants enjoy the buzz and publicity that come with grand openings and high-profile locations. Michael Mina on the other hand, is tucked away in the corner near the Conservatory and Botanical Gardens, almost invisible to the crowds of tourists focused on taking selfies among the seasonal floral displays.
So it should be no surprise that despite its success, Bellagio executives recently approached Mina about a new concept for the hotel — a request he passionately declined.
"I don't want to do a new concept," Mina remembers telling them. "I want to do Michael Mina 2.0 and I want this space."
So Mina revamped "about 90 percent" of the menu with a renewed focus on "jet-fresh fish" from around the world. "We're going to use all our resources from the Japanese fish markets to Italy to every coast you can imagine here in the United States as well," he says. "We're just trying to make it as dynamic a fish restaurant as we possibly can."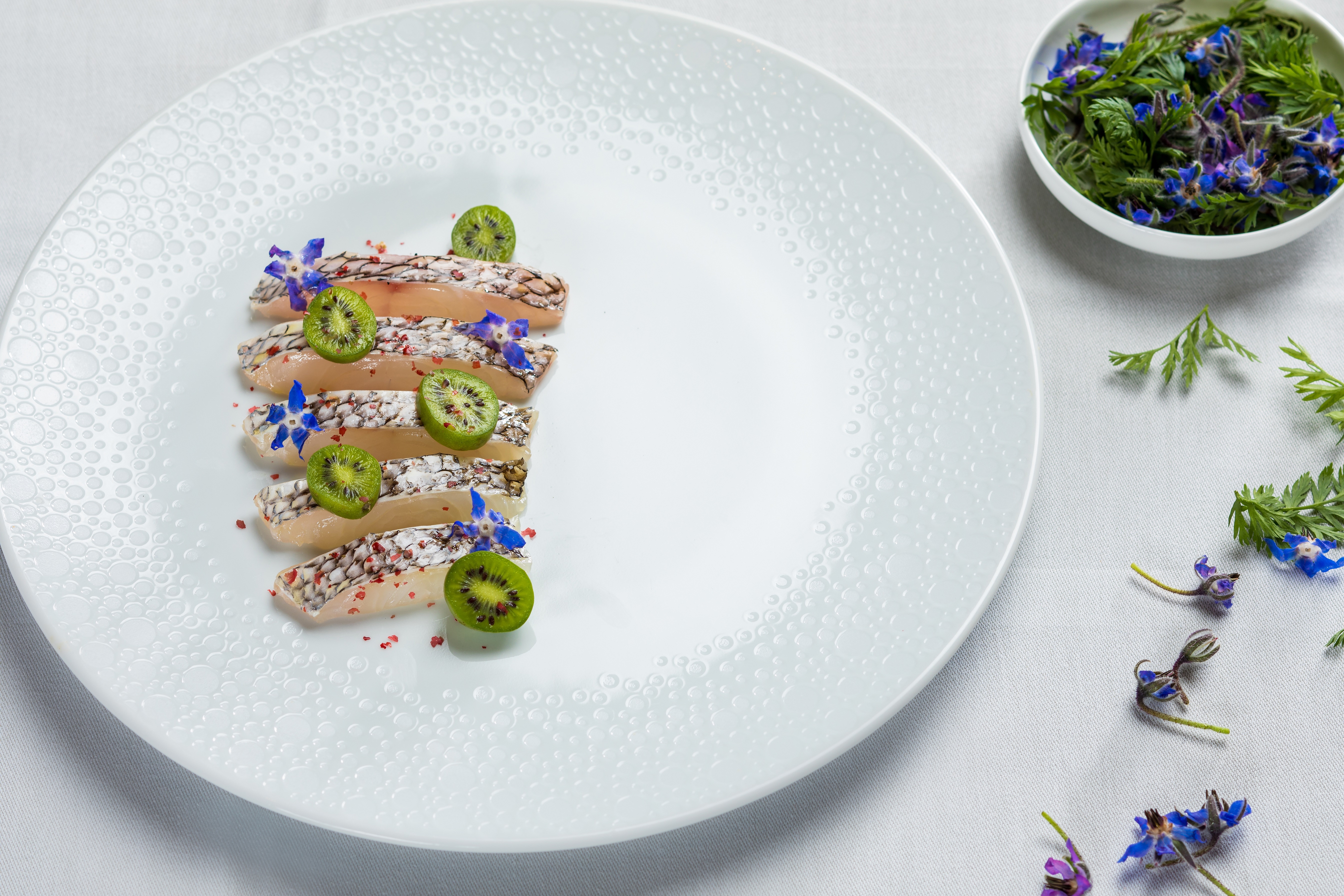 Photo: Anthony Mair
While the phrase "seafood" is more common, the celebrity chef frequently uses the term "fish restaurant" — and with good reason. He wants the focus to be on day's fresh catch, which will modify the menu on a daily basis. Guests are handed a "Market List" featuring fish prepared as steaks with minimal seasoning, as broiled whole fish with ginger and scallions or as a spice-crusted whole fish fry. The menu also includes a raw bar, shared shellfish platters (served ice cold or hot charcoal-grilled) and royal caviar service. Longtime fans will be happy that Mina's signature five layer caviar parfait with smoked salmon and creme fraiche remains a staple on the menu.
"I always felt like this should be the best fish restaurant in Las Vegas," says Mina. "That's what it always should be… A fish restaurant with no boundaries. We're not going to be Japanese, French, Italian. We can be anything we want to be."
As part of the reimagined vision, the restaurant closed briefly for a full renovation that includes the addition of stylish modern decor, a cocktail lounge and a private dining room with windows facing the Conservatory and Botanical Gardens. The new Michael Mina is the perfect dining excursion during your next visit to Las Vegas. Contact Cirrus Aviation to book dinner, hotel and flight reservations today. Just call 702-472-9714.
By Rob Kachelriess