Story and Photos by Rob Kachelriess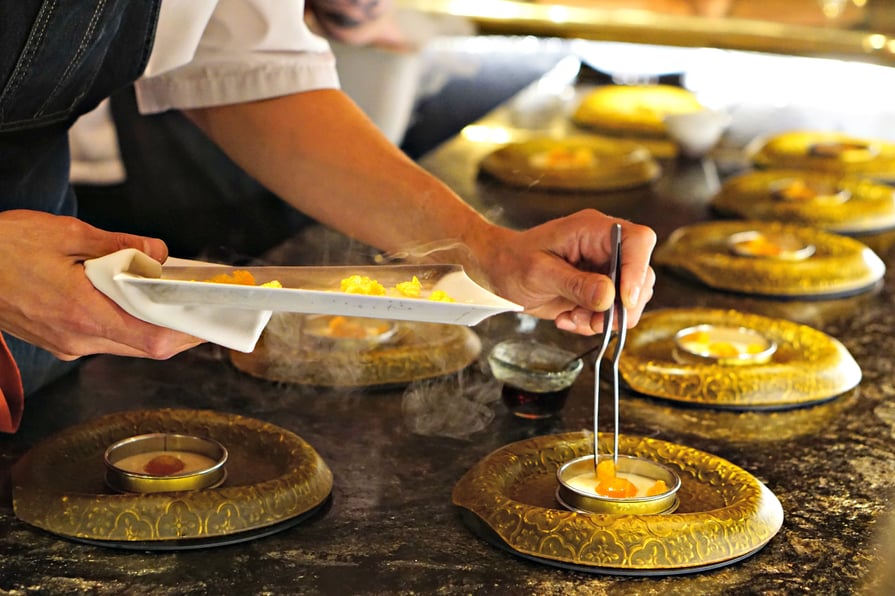 After opening on New Year's Day in 2011, é by José Andrés has continued to quietly be not only one of the very best restaurants in Las Vegas, but one of the most exclusive. Found in a private room off to the side of Jaleo at the Cosmopolitan, the intimate spot features just nine seats at a single countertop offering an up-close view of the culinary team in action. With only two seatings a night, at 5:30 and 8:30 p.m., it's highly recommended to book reservations well in advance. After doing so, guests receive an actual golden ticket for admission.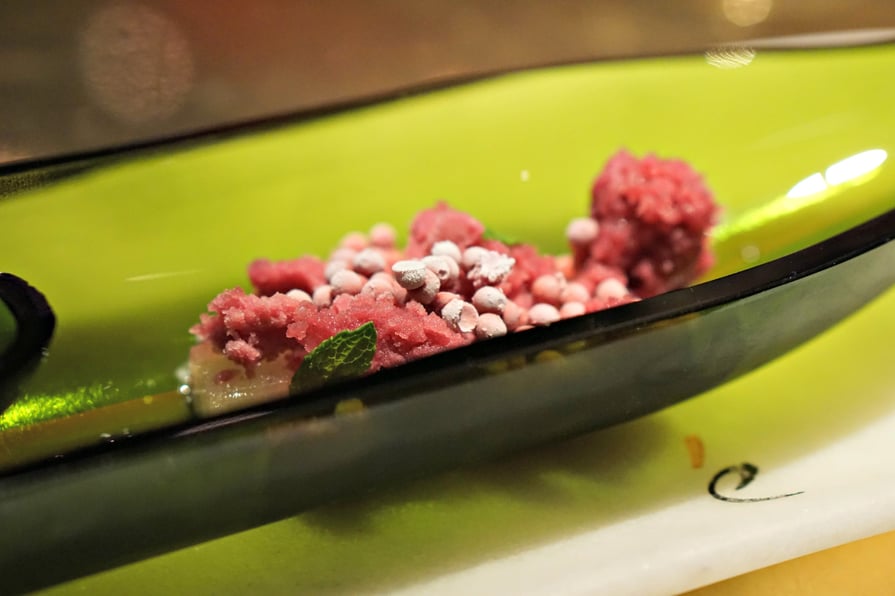 Described as a journey inside the mind of famed Spanish chef José Andrés, the evening features 21 courses served over a period of roughly two hours. That may seem like a lot of food, but the dishes are small, with a focus on flavors and not calories. The result is a perfectly paced and portioned meal that explores uncommon European tastes and molecular gastronomy in a stylish atmosphere.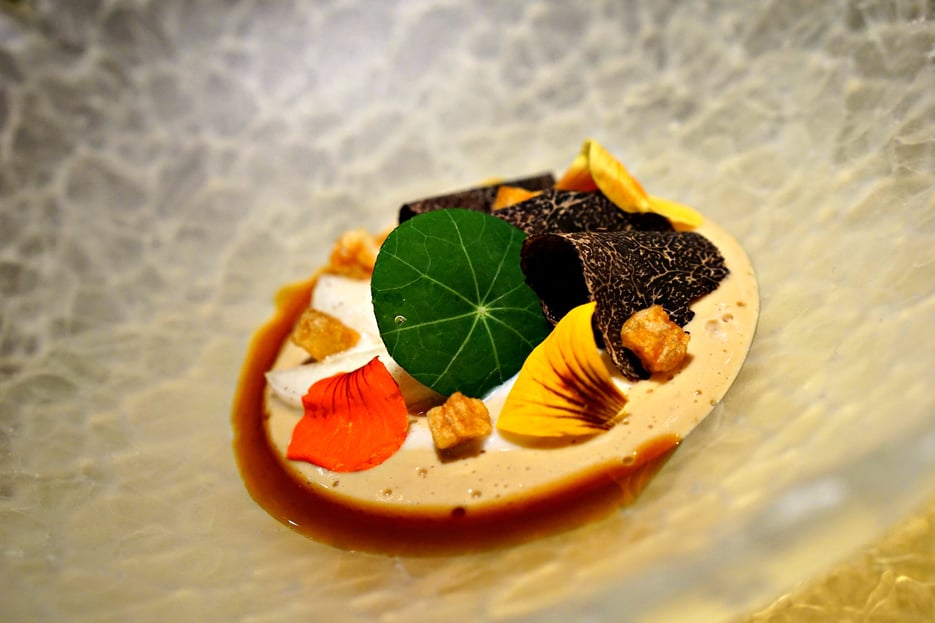 It's best not to give too many details away, since the revealing of these unique dishes is part of the fun. A few highlights include Morning Dew, a bubble of kava and sangria that's taken like a shot and explodes in your mouth. Wonder Bread, described as a PB&J for adults, features foie gras, strawberry and black truffle on meringue in the shape of a bread slice. A dish of chopped white asparagus, egg yolk pearls and caviar may seem simple but actually takes 4-6 hours to prepare. The confit of asparagus alone requires about 45 minutes and is brought to life with a lemon and pear puree in which the bitterness of the lemon is removed, leaving only the citrus flavor behind. A serving of Dungeness crab is topped with a small serving of broth (playfully called a shot of poison) and chili flakes to create a mini-stew inside the shell itself. Sometimes the team plays coy with the descriptions. One of several desserts is described merely as "walnuts and strawberries" but features a freeze-dried take on the fruit alongside fresh slices covered with chocolate and complimented by a walnut shell mixed with cream and frozen with nitrogen to produce a texture and taste similar to Nutella, but much more rich and flavorful.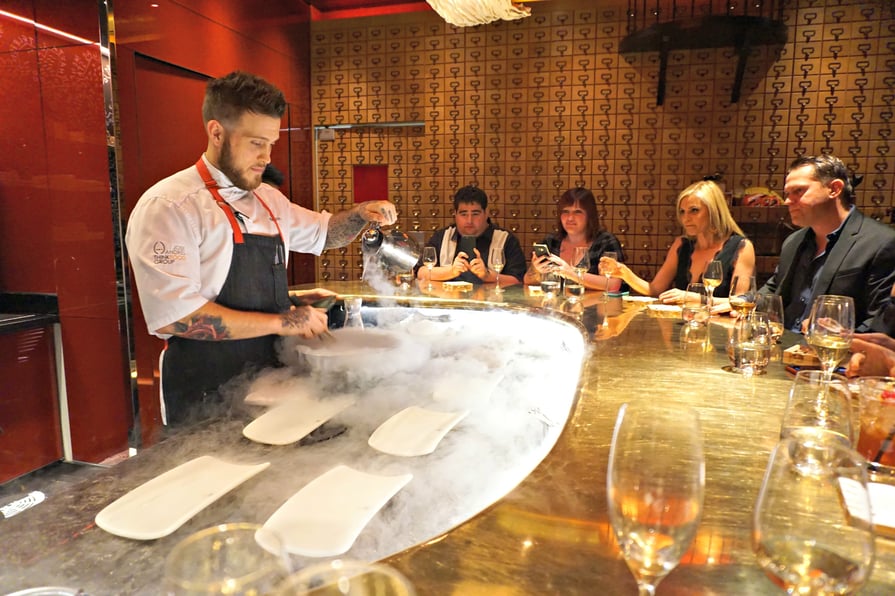 The dishes are often presented with two spoons, an idea by Andrés that allows guests to have greater control in separating the flavors in each bite. While the food is made behind closed doors in the kitchen, each course is plated and presented in the dining room. The culinary team, who seems to be having as much fun as the guests, offers detailed information on each course throughout the evening. Despite the upscale nature of the dinner, the environment is loose and casual with music playing overhead at just the right volume. Decorated with shelves, understated decor and vibrant red tones, it almost feels like dinner is being served in a small living room or study in a private home.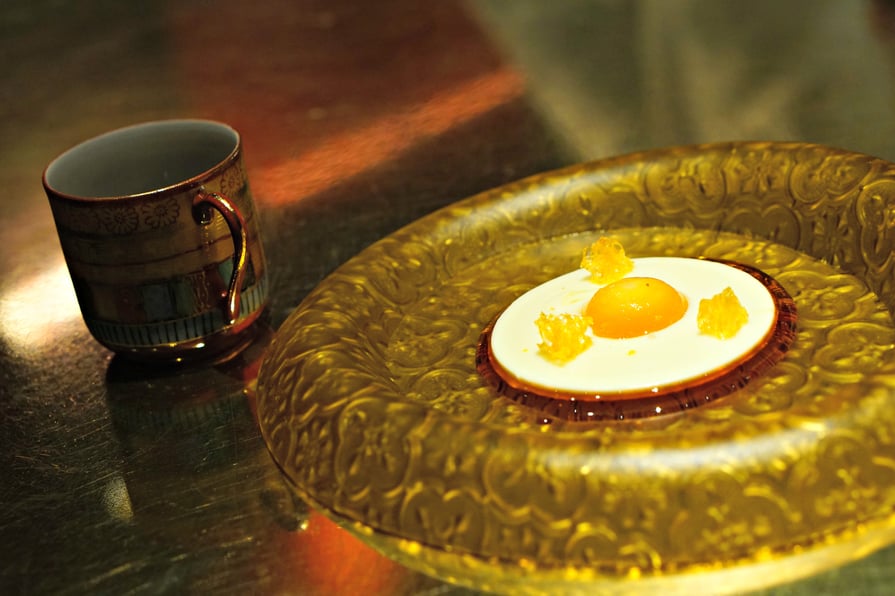 Three choices of wine pairings are added to the base price of the meal, but you can't go wrong with any option. A sommelier guides the table through the servings, describing in detail how the tones and flavors complement each dish. One of three signature gin and tonics are offered as well, each one a vibrant take on the classic cocktail, prepared with fresh herbs.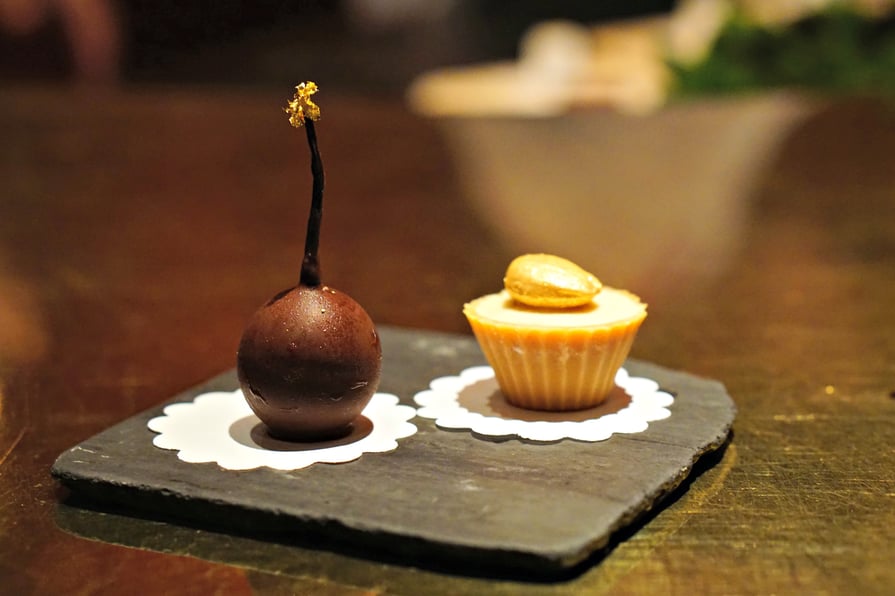 The menu changes about three times a year, often based on the availability of seasonal ingredients. However, dinner at é by José Andrés is a unique culinary experience that lovers of fine cuisine should try at least once. Book a reservation the next time you fly to Las Vegas on a private jet with Cirrus Aviation Services. You'll look at food in a completely different way and discover a new appreciation for the mind and talent of José Andrés.